Here comes Trump's "Hard Power" budget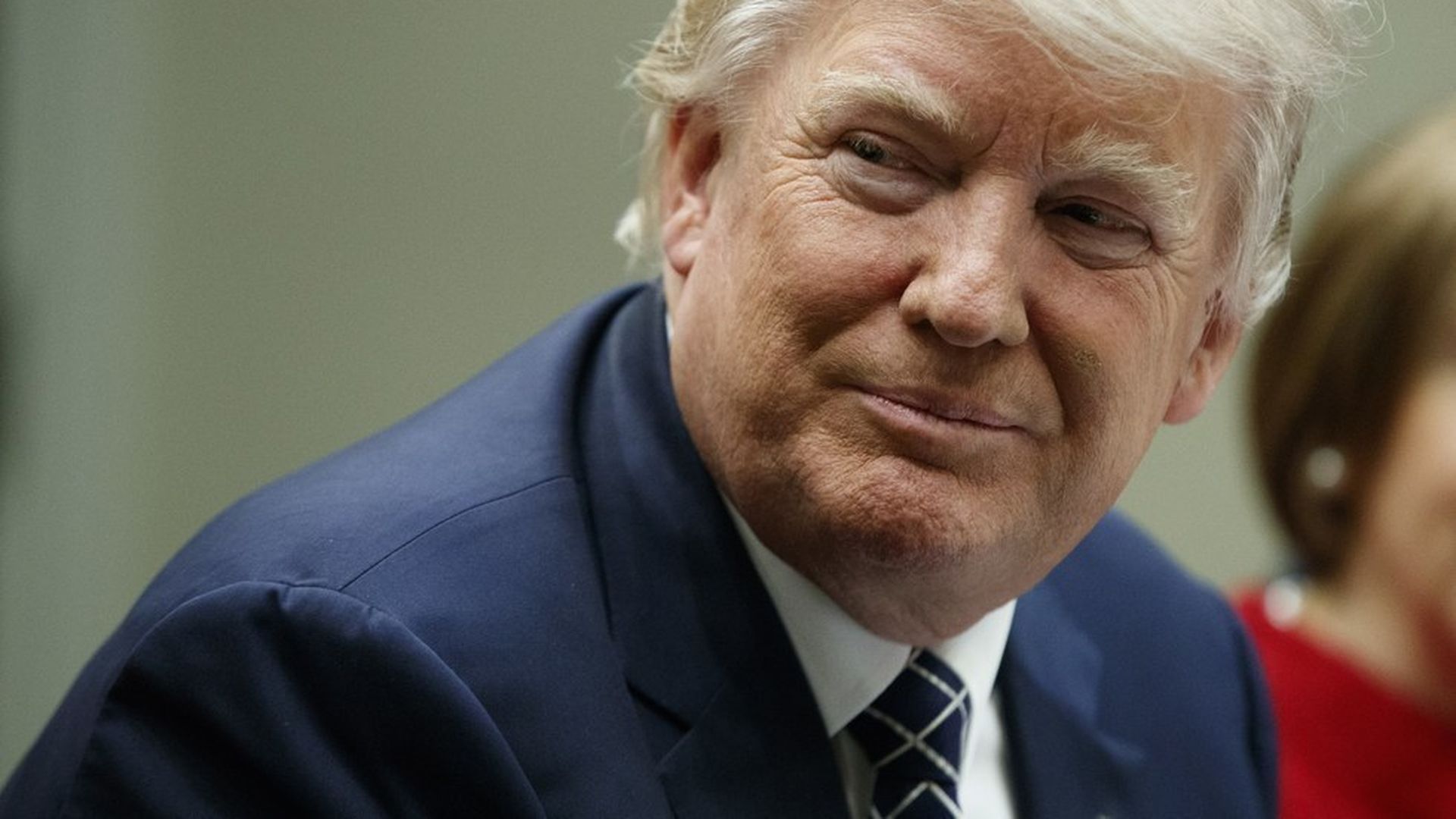 The Trump Administration released its first budget blueprint today. The proposal is heavy on defense and border security and light on just about everything else — including, surprisingly, some infrastructure programs.
Budget Director Mick Mulvaney, who briefed White House reporters Wednesday, said we should expect an "America First Budget" and a "Hard Power Budget" as opposed to a "Soft Power Budget."
Between the lines: Hard power over soft power means Trump will bolster the Pentagon at the expense of the State Department.
The highlights:
Trump won't balance his first budgets, but the proposal won't add to the already projected $488 billion deficit in fiscal year 2018.
Wall funding: A supplemental 2017 request will include $1.5 billion for the wall this year and $2.6 billion for the wall in the 2018 budget. Mulvaney said he didn't know how much of the wall would be built this year — but you can bet it'll end up costing vastly more than these tiny initial requests.
Cuts to Housing and Urban Development (HUD). The Washington Post's Phil Rucker asked Mulvaney how he squared Trump's campaign promise to help the inner cities with his plans to cut the HUD budget. Mulvaney replied that the President was going after "wasteful programs... programs that simply don't work...and a lot of those are in HUD."
Defense budget grows by $54 billion.
Homeland Security's budget grows by about 6 percent.
A 28 percent funding cut at State. Mulvaney said the budget would protect the "core diplomatic function" of the department but would slash foreign aid spending.
Massive cuts to the Environmental Protection Agency. Mulvaney didn't provide numbers, but Axios has already reported the cuts will be somewhere in the ballpark of 25 percent or $2 billion. Trump will gut EPA programs addressing climate change.
End of federal funding of the Corporation for Public Broadcasting.
Politically sensitive cuts: The Administration is trying to preemptively spin some cuts that it knows could be politically damaging. Mulvaney said to expect cuts to infrastructure programs within the Department of Transportation — which would seemingly contradict Trump's promise to be an Infrastructure President; "We believe those programs to be less efficient than the infrastructure package that we're working on for later on this year."
Go deeper