Here comes the brand new Senate health bill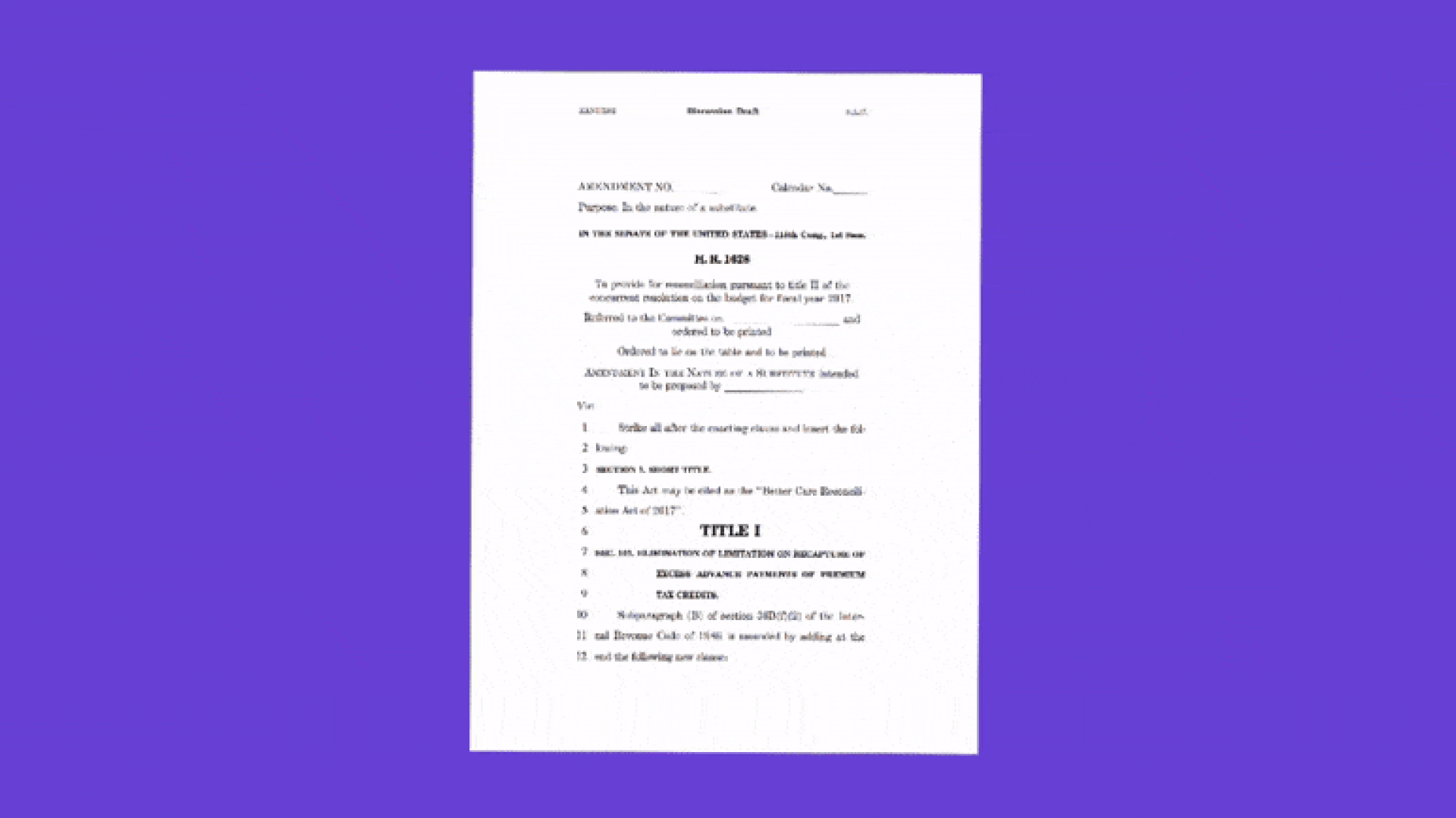 One important thing to keep in mind as Senate Republicans unveil their revised health-care bill today: This is not necessarily the final bill. The parliamentarian could still change it. Negotiations with individual senators could still change it.
Even if Sen. Ted Cruz's consumer-choice proposal makes it in, that policy also could still change. At a minimum, lawmakers will need a new score from the Congressional Budget Office. So, we're not done yet.
All of that said, here's what we're expecting from version 1.1.
Broadly the same as version 1.0, without any major changes to the Medicaid provisions
Some of the ACA's taxes on wealthy people would no longer be repealed
More money for the bill's "stabilization fund" — which is to say, more money to help the states keep premiums under control
A new provision to allow people over 30 to buy high-deductible plans, per Caitlin Owens
As much as $45 billion in new money to combat the opioid crisis
If Republicans were moving any closer to a deal yesterday, they didn't show it. Among the rotating cast of senators most likely to keep the bill shy of 50 votes, no one seemed to be softening — if anything, some opponents seem to be hardening.
Sen. Rand Paul, whose vote was already gone, reiterated his opposition yesterday.
The bill's moderate critics — including Sens. Susan Collins, Shelley Moore Capito and Lisa Murkowski — are still concerned about Medicaid, and for now, the Medicaid cuts seem locked in.
The insurance industry's opposition to Cruz's consumer-choice plan won't help it win moderate support, and if it doesn't find a way into the bill, Cruz, Mike Lee and (potentially) Ron Johnson are likely out.
Republican senators will learn the details about the new bill at an 11:30 briefing.
Go deeper