Hell Week looms for Republicans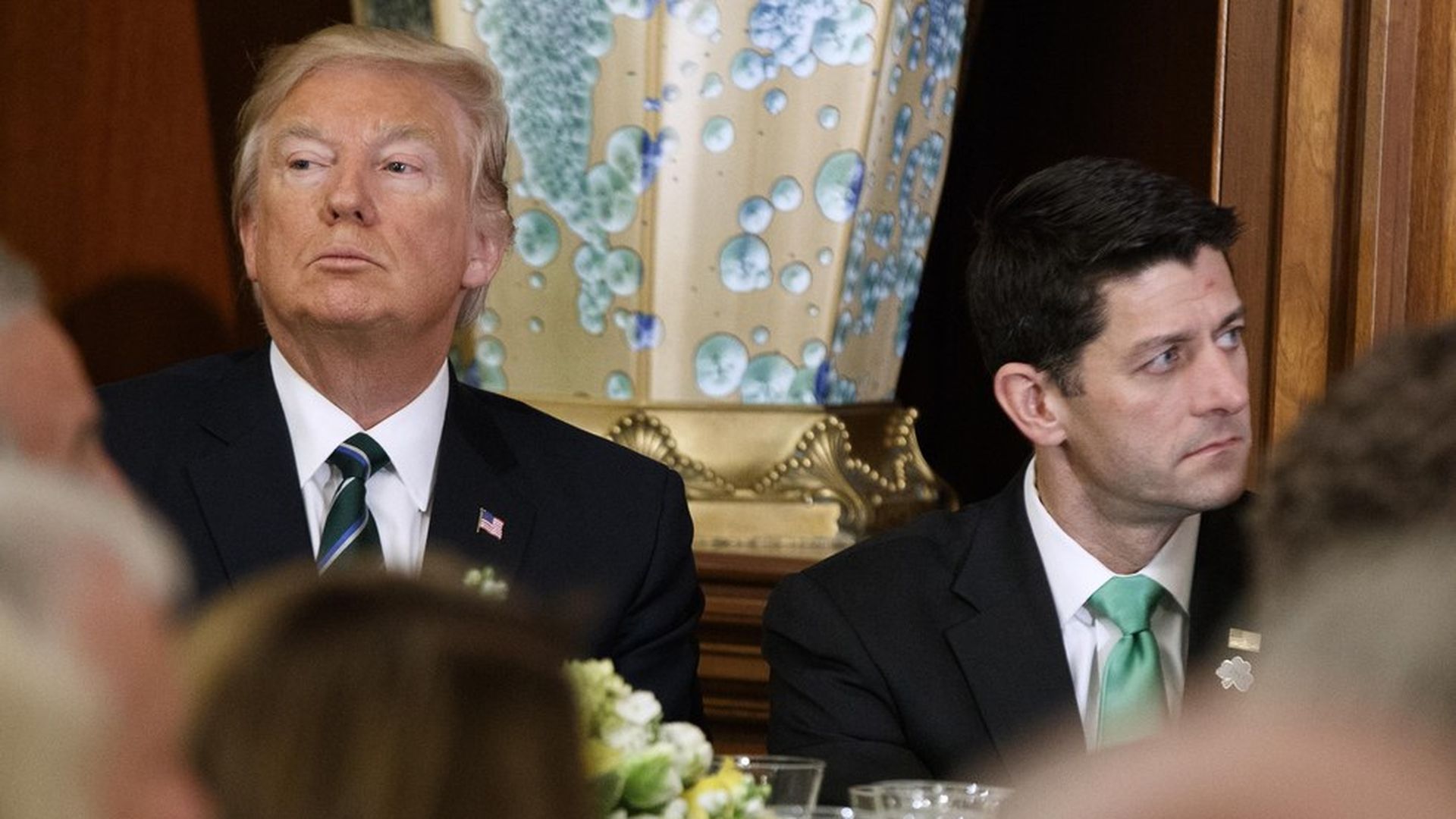 On Capitol Hill, the last week of April is already being called Hell Week. That's when Congress returns from Easter break, with just days to prevent a government shutdown on April 29 — Day 100 of the Trump presidency.
This Friday, Trump is expected to get his first big congressional victory — the confirmation of Judge Neil Gorsuch to the Supreme Court (although it looks it'll follow an ugly confrontation with Democrats that triggers the "nuclear option" to abandon the 60-vote threshold for confirmation).
The celebration will be short-lived. A shutdown is a very real possibility, Republican sources tell me — mainly because Republicans remain as fractured as they were when they tanked health reform:
The House Freedom Caucus wants to use the coming budget fight to shrink government by defunding Obamacare and Planned Parenthood.
Sen. John McCain told David Axelrod on the first TV version of his CNN podcast, "The Axe Files," that he'll do whatever it takes to increase military spending — even if that means a shutdown.
Dems have no interest in helping Trump and Republicans, so they'll fight on all fronts. A senior Democratic aide emails that the party realizes its leverage: "[A] shutdown... would completely be viewed by the public as a function of Republican dysfunction."
To avoid a shutdown, Republicans will probably have no choice but to seduce Ds. Steve Elmendorf, a top Democratic lobbyist, told me it's very possible to construct a government-funding bill that'll get Democratic votes (no defunding of Planned Parenthood, no money for a wall, a reasonable position on defense/non-defense spending).
"The only way you get to a shutdown is incompetence, which this group is certainly capable of," Elmendorf said.
For frantic Republicans at both ends of Pennsylvania Avenue, Hell Week looks like Hell Month.
Go deeper