Hedge funds look to retail as the next big short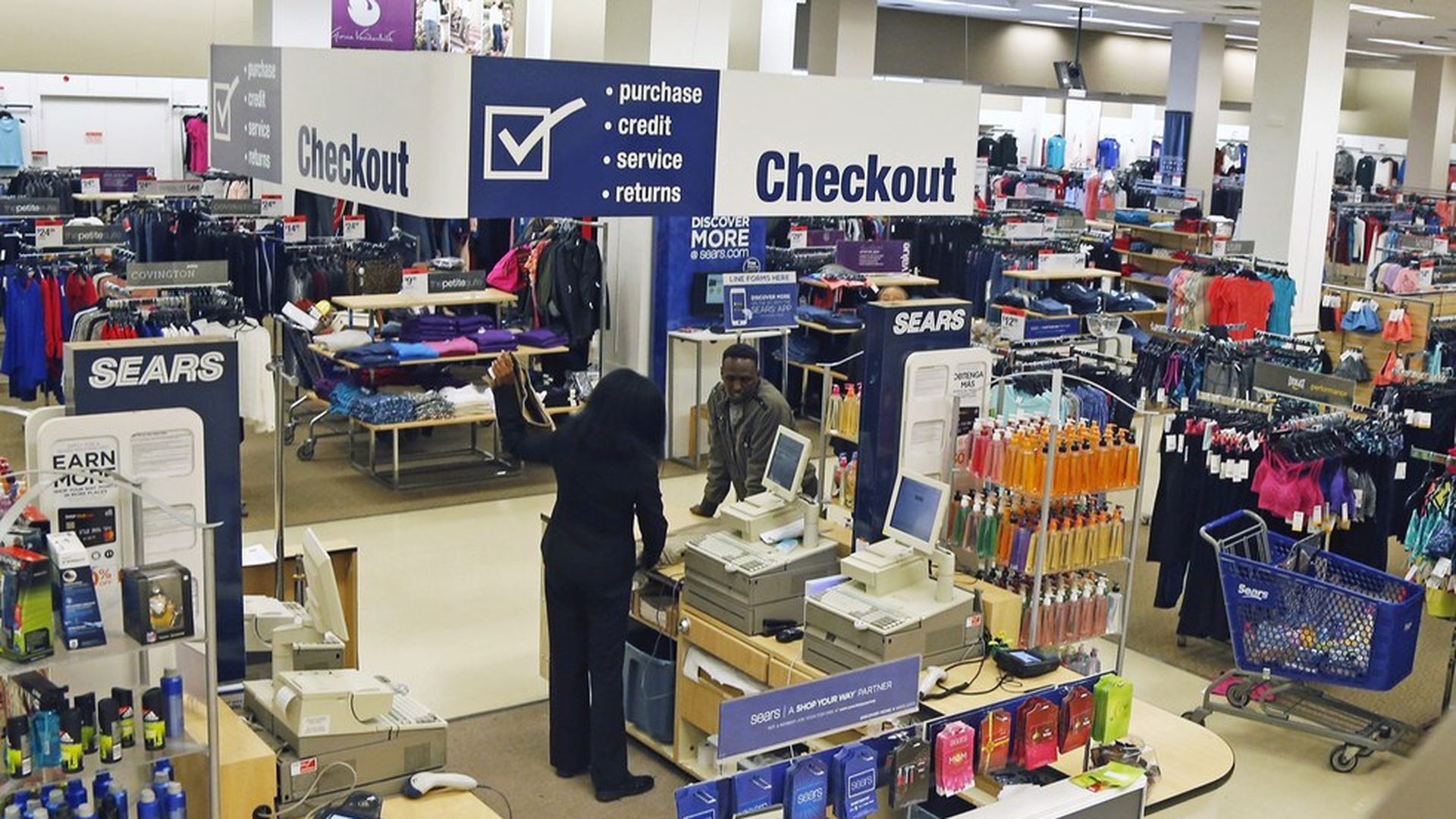 Stephen Ketchum, principal of the hedge fund Sound Point Capital tells the FT that shorting traditional American retail stocks could ultimately be a better bet than shorting the subprime mortgage market.
Retail bears point to the S&P 500 retail index as proof. It has risen more than 10% this year, but only because Amazon stock now accounts for one-third of the gauge — other retail stocks have been flat since 2015.
Why it matters: Retail square footage will continue decline in the coming months, as retailers respond to consumer demand for online shopping. That's bad news for legacy retail firms, mall owners, and other commercial landlords. What's still up for debate, however, is what the larger economic and employment impact will be. Goldman Sachs estimates that ecommerce companies only require 0.9 employees per $1m of sales compared with 3.5 for bricks-and-mortar retailers, but other analysts argue that these estimates mistakenly don't count workers in ecommerce warehouses and fulfillment centers as retail employees.
Go deeper