Health care lobbyists part of Trump's landing team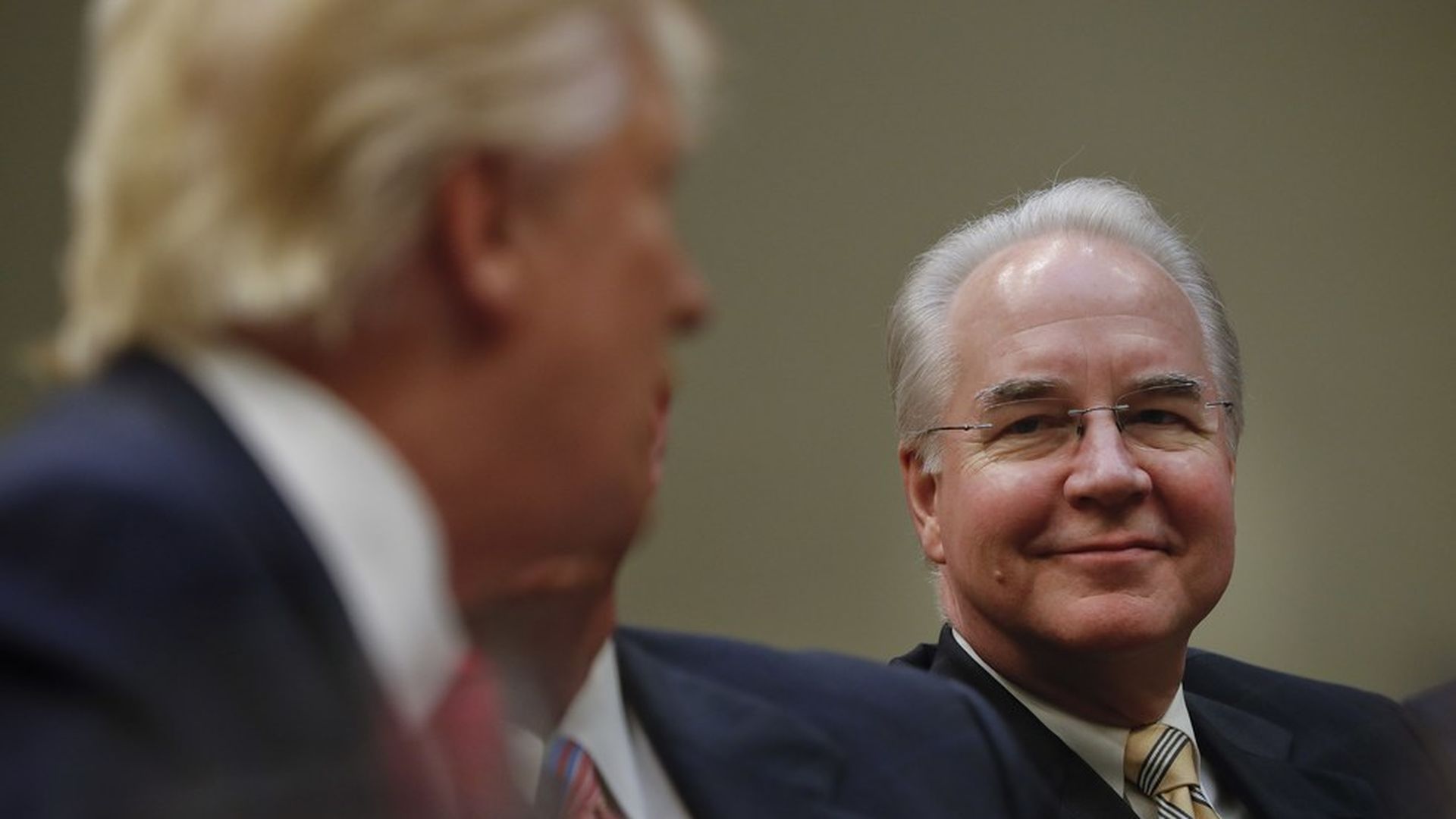 ProPublica has obtained the names of more than 400 people who have been hired quietly by President Trump's administration to fill various jobs at federal agencies. Several people are lobbyists, a group who Trump has promised to keep out of the government.
Thirty-two people have gotten beachhead positions within the Department of Health and Human Services. Many of those hires have worked as aides or directors for Vice President Mike Pence and Tom Price, who leads the agency as secretary. A handful of people previously were health care industry lobbyists and are now serving as senior advisers to Price:
Another Health and Human Services hire, Matthew Bowman, appears to have worked for the conservative Alliance Defending Freedom, which opposes abortion and same-sex marriage.
Go deeper