Hatch says he's open to keeping ACA's individual mandate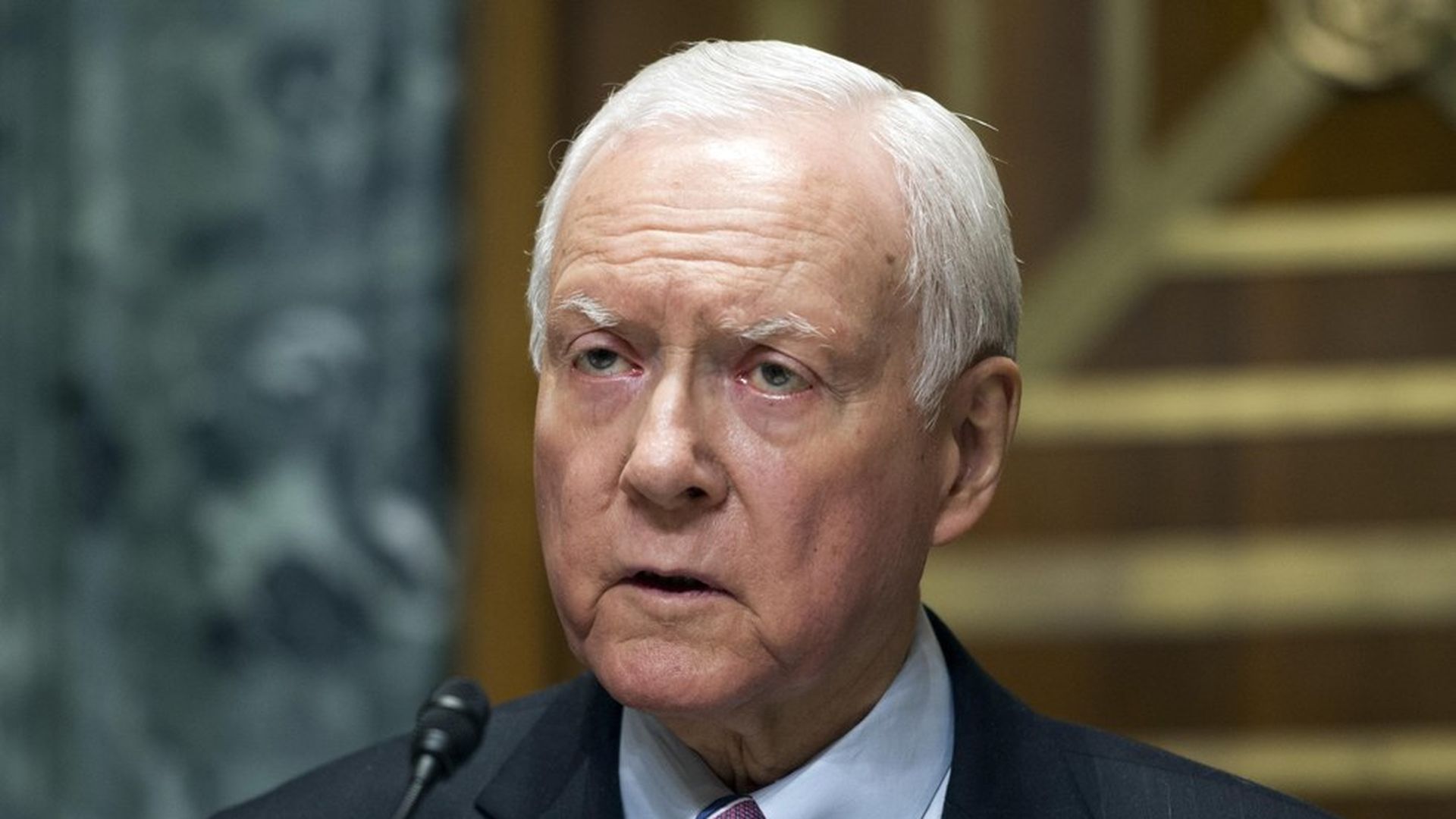 Senate Finance Committee chairman Orrin Hatch says he could support delaying the repeal of the Affordable Care Act's individual mandate for a while, or even indefinitely, as a way to stabilize the marketplaces. "I wouldn't mind" postponing the repeal until after 2020, he told reporters this afternoon. "It all comes down to budgetary concerns and how it's going to be written." And he didn't rule out keeping it even longer:
I'd like to not have it at all, but you know, it all comes down to, what's the art of the doable?
Why it matters: The idea that the Republican chairman of one of the main health care committees wouldn't insist on wiping out the mandate — one of the most unpopular parts of the ACA — suggests Republicans are realizing how much the repeal effort could throw the insurance markets into chaos.
Go deeper