Harvey's health threats will loom even after floodwaters recede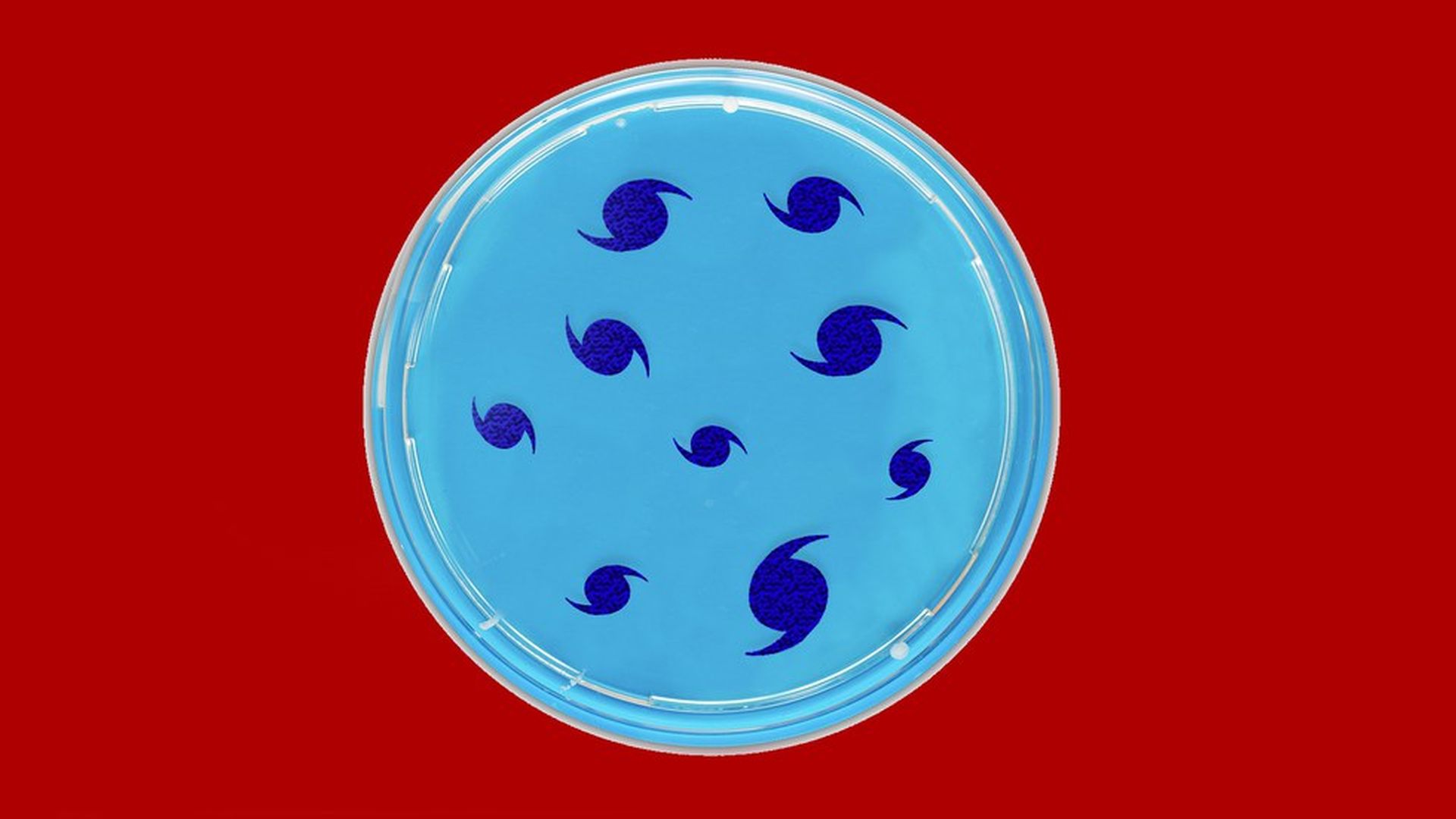 As evacuations in Houston progress and people here move into shelters, a number of health problems are likely to surface, especially from infectious and tropical diseases that may affect the entire Gulf Coast region. Why it matters: Even before Harvey, we identified the Gulf Coast as America's "soft underbelly" of disease due to a confluence of extreme poverty, urbanization, subtropical climate and climate change, and population shifts. The vulnerability is especially evident following tropical storms and hurricanes. Katrina was followed by an uptick in skin infections from Staph bacteria and "flesh-eating" Vibrio, intestinal bacterial infections, and respiratory diseases due to crowding in shelters. We might expect the same from Harvey. Also concerning are the health effects of mold or environmental contamination from industrial chemicals. Houston is the mosquito capital of the U.S. Individuals fleeing homes will be exposed to mosquitoes in the short term, although in many cases the floods will wash away their breeding sites. But the flooding may leave behind new mosquito sites, and heading into the fall and in 2018 we might expect increases in West Nile virus infection and possibly dengue, chikungunya, and Zika.
What's needed: The CDC and state and local health authorities need to implement comprehensive programs for disease detection and prevention that can be leveraged in the aftermath of natural disasters. Disease monitoring is especially urgent for flood-affected areas and our Gulf's impoverished regions that are particularly at risk need special consideration.
The bottom line: Hurricanes and tropical infections that follow them are a new normal on the Gulf but we know they are coming and how to mitigate their impact. On that front, we should be singled out for special emphasis.
Go deeper