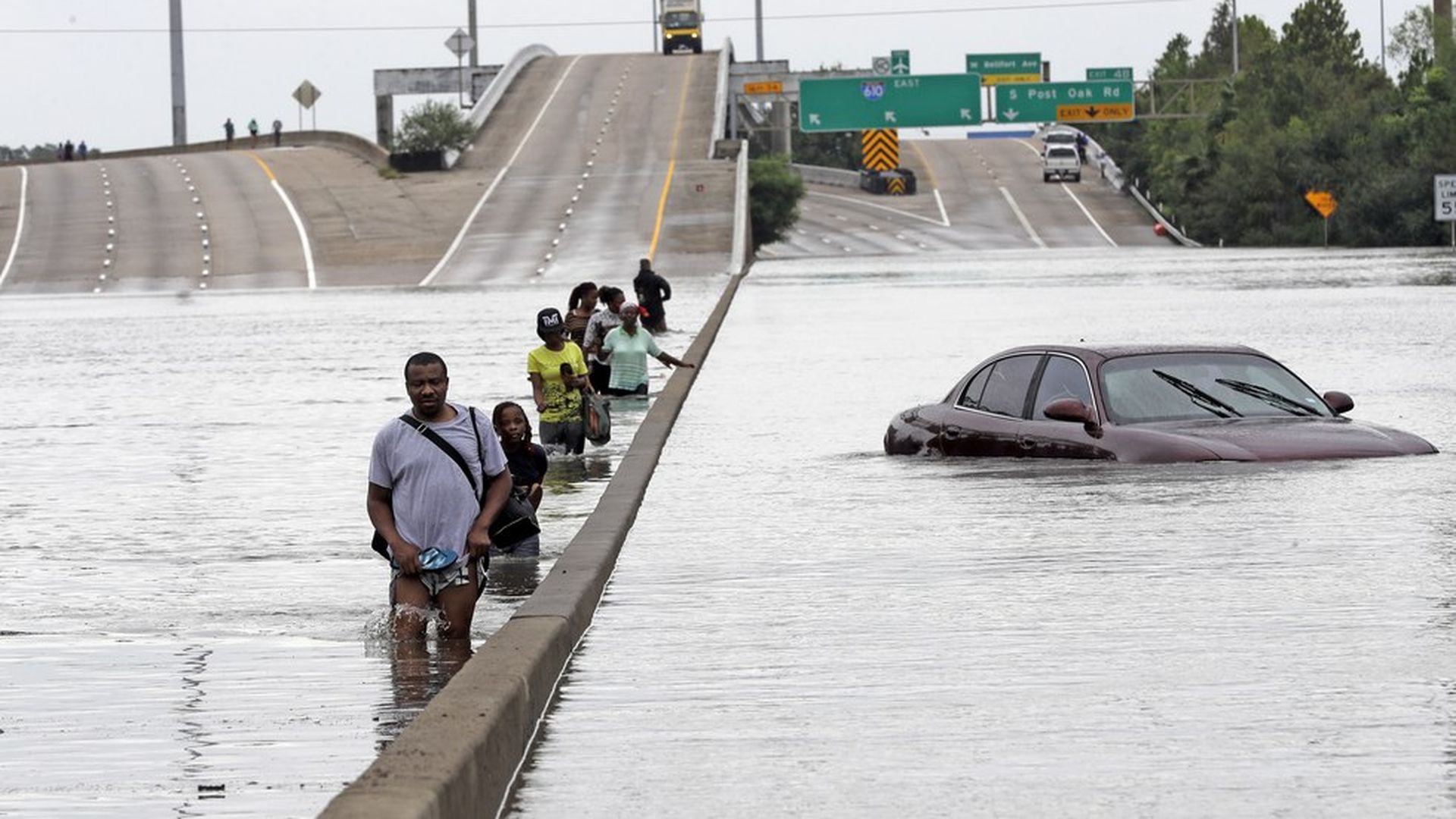 With 51.88 inches of rain recorded near Mont Belvieu, Texas, Tropical Storm Harvey has broken the 48-inch record for rainfall in the continental U.S. and may break the all-U.S. record of 52 inches in Hawaii. Here are the key numbers which paint the human and economic impact of on one of the worst natural disasters to strike the U.S. in recent memory:
31 deaths confirmed as of Wednesday afternoon, per NYT.
2nd landfall as Harvey hits Louisiana.
24.5 trillion gallons of rain have fallen in Texas and Louisiana, with 19 trillion in Texas and 5.5 trillion in Louisiana, per WaPo.
$50 billion in damages, according to an early estimate reported by the Houston Chronicle.
13 million people directly affected by the storm, and subject to flood warnings.
1 million liters of water and 1 million meals sent to Texas by FEMA.
13,000 rescues in Houston and surrounding areas as of Tuesday night.
200,000 people have asked FEMA for federal assistance, with hundreds of thousands more projected.
12,000 guardsmen serving affected areas, including the entire Texas National Guard.
800 active duty soldiers serving affected areas.
30,000 people displaced across more than 230 shelters.
215,000 students out of school in Houston.
130 mph sustained winds when Harvey made landfall last Friday as a Category 4 hurricane.
Go deeper