Happy Easter from the Trumps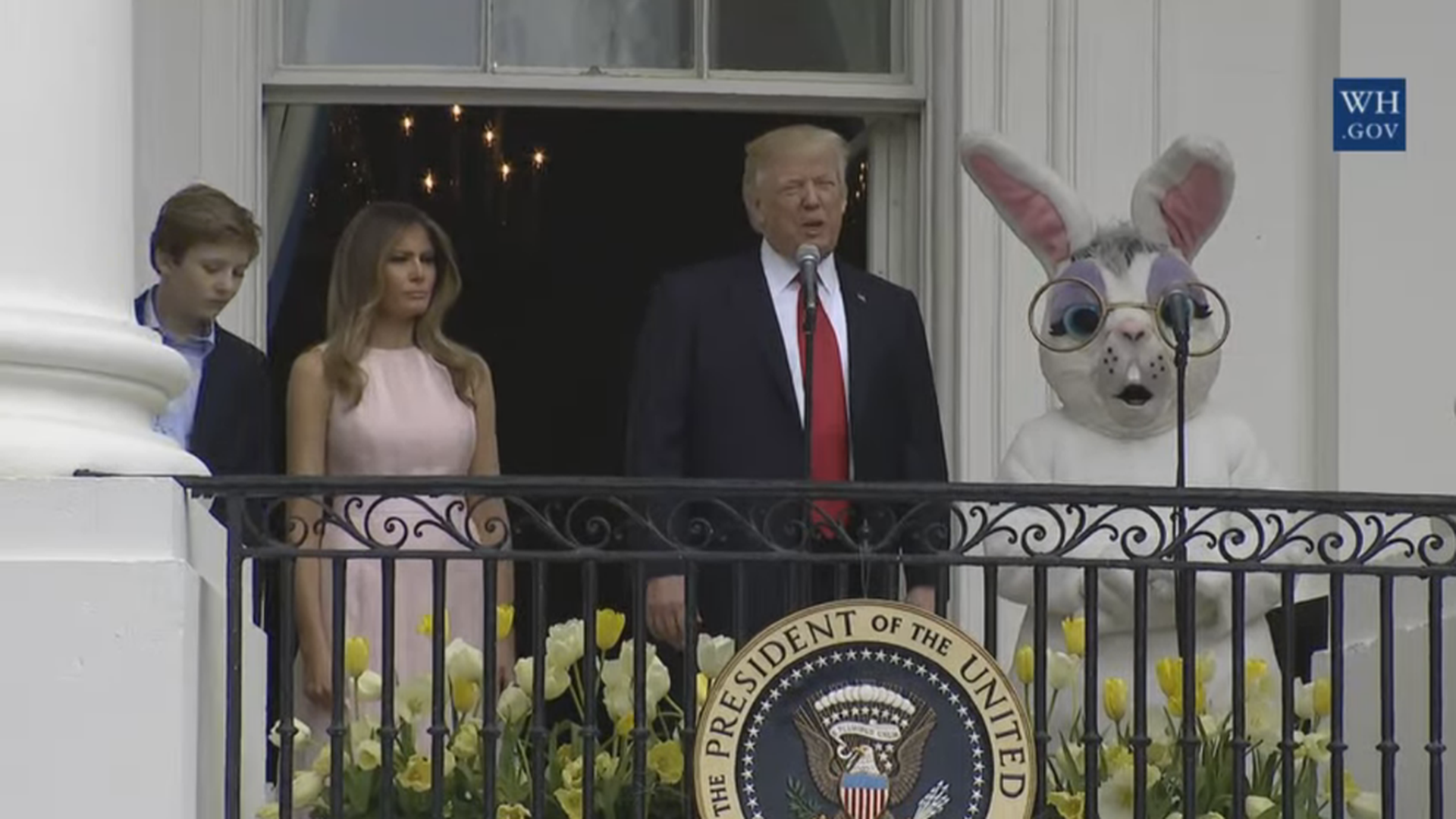 The annual White House Easter Egg Roll is underway, and President Trump has offered an optimistic Easter message to the children and parents gathered on the lawn:
"We will be stronger and bigger and better as a nation than ever before. We're right on track. You see what's happening and we're right on track."
He added a message for North Korea, saying they "gotta behave."
Go deeper