Haley: Regime change is coming in Syria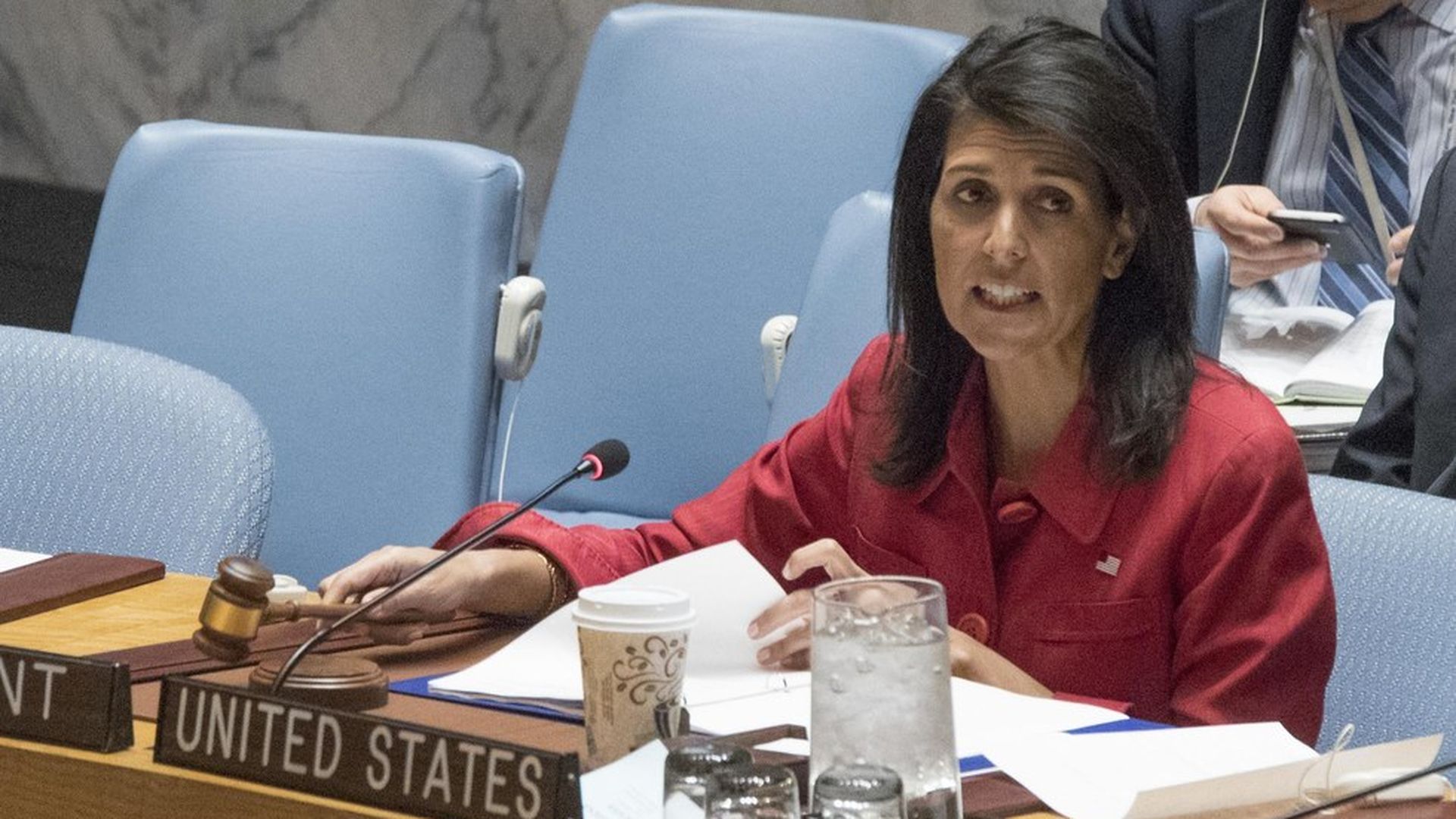 UN Ambassador Nikki Haley told CNN's Jake Tapper the administration thinks regime change is on the horizon for Syria:
Regime change is something we think is going to happen because parties are going to see Assad is not the leader.
On Russia and Iran: "I don't think anything is off the table" in terms of stepping up sanctions against Russia, Iran, and others who support Assad.
On next steps: Haley said if Trump "needs to do more, he will do more" beyond Thursday's strikes, but added on Meet the Press: "We're going to keep all of our thoughts and plans close to the chest."
National Security Advisor H.R. McMaster also said "we're prepared to do more," on Fox News Sunday but Rex Tillerson was more cautious in his Sunday show appearances, saying ISIS was the priority and not directly calling for regime change.
Go deeper