Hack leads to Twitter accounts posting pro-Turkey content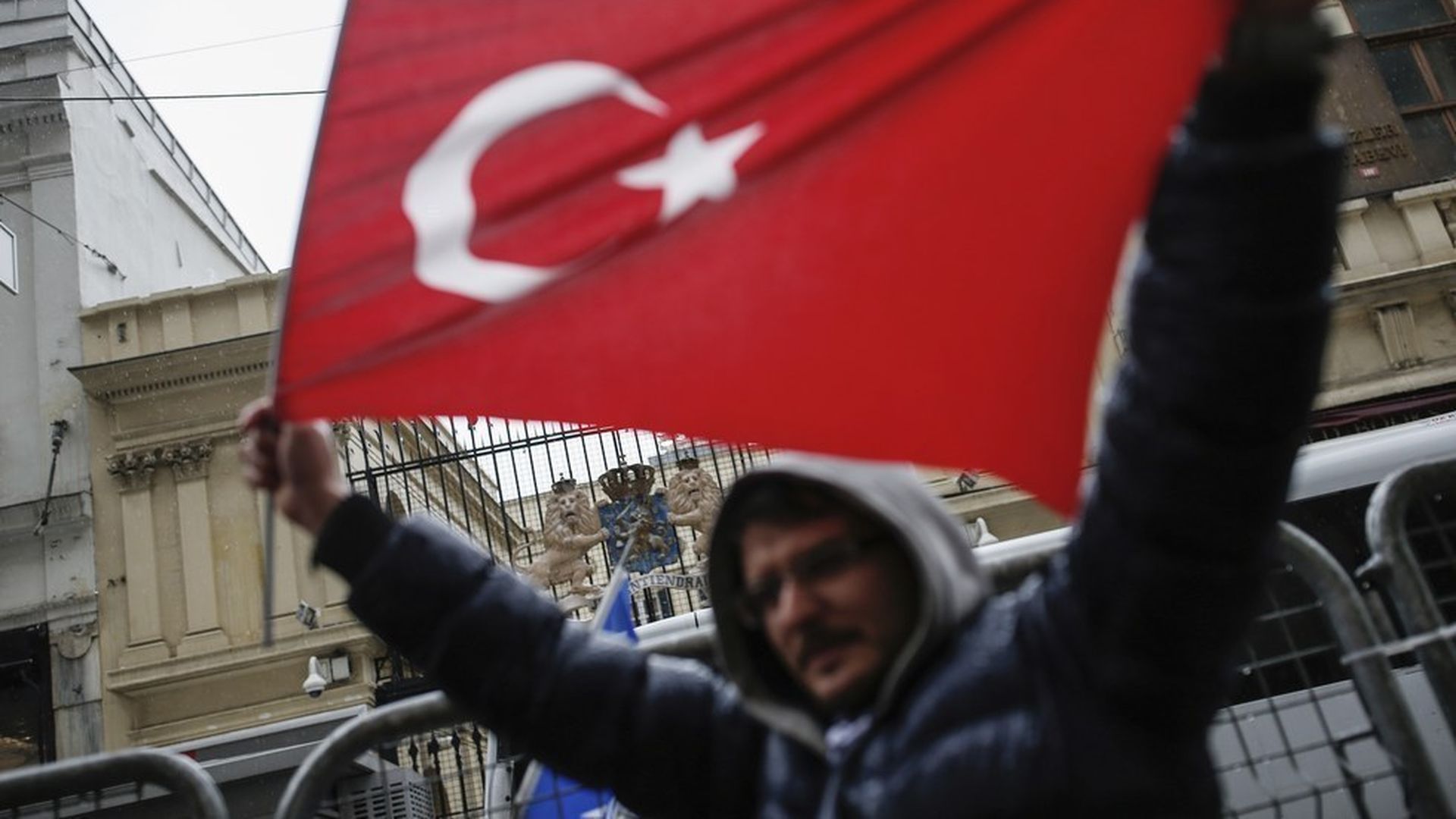 Seemingly hundreds of Twitter accounts have been hacked and now display pro-Turkey propaganda.
Affected accounts, including Forbes and Duke University, have posted swastikas and tweets supporting Turkish President Recep Tayyip Erdoğan. The hack appears to be in relation to Erdoğan's recent feud with Germany and the Netherlands.
Twitter Counter, a Netherlands-based analytics tool which was targeted by a similar attack in November, appears to be the entry point for the hack, though it's still unclear. The company is investigating the matter and has already "taken measures to contain such abuse of our users' accounts, assuming it is indeed done using our system — both blocking all ability to post tweets using our system and changing our Twitter app key," a spokesperson told Axios.
On its end, Twitter says it's aware of the issue and has "quickly located the source which was limited to a third party app" and has removed its permissions immediately, seemingly referring to Twitter Counter.
Go deeper