Guilty verdict in text-assisted suicide sets a new precedent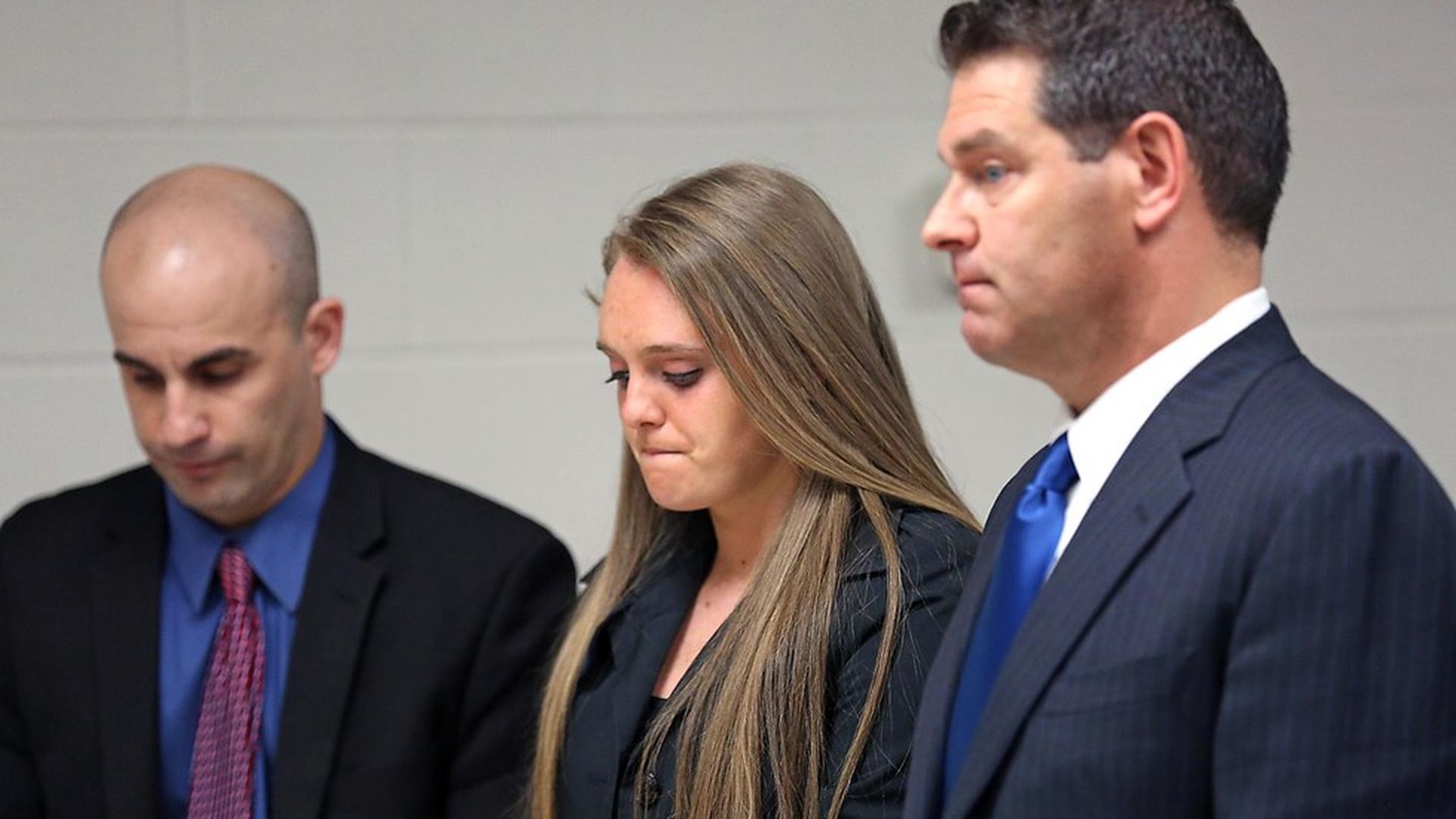 Two Massachusetts teenagers were texting when one of them expressed his willingness to take his own life. And when Conrad Roy III called his girlfriend Michelle Carter, now 20, right before he did, she encouraged him to go through with it. Subsequent text messages from Carter revealed she didn't tell him not to do it, nor did she contact anyone else — including his parents. Carter was convicted with involuntary manslaughter yesterday for her cell phone communications with her friend, per NYT, and it set a legal precedent.
Why it matters: This manslaughter charge, brought upon someone who wasn't physically there when another took his life, raises the question of whether words or social media comments can be grounds for murder convictions moving forward.
What they're saying: "Will the next case be a Facebook posting in which someone is encouraged to commit a crime?" Nancy Gertner, a former federal judge and Harvard Law professor, told NYT.
Go deeper