GrubHub driver's labor trial another test case for gig economy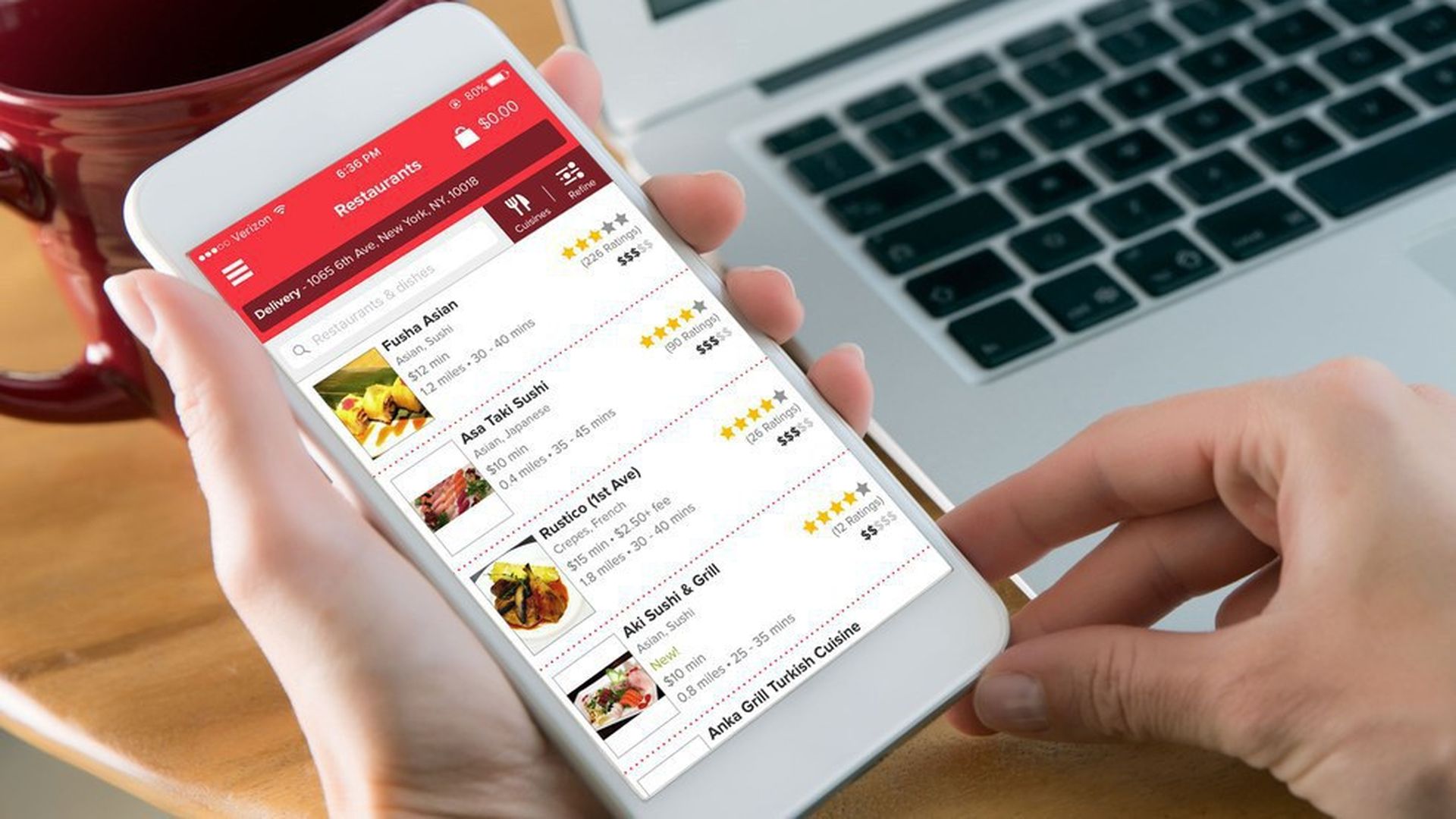 Is a gig economy driver an employee or a contractor? That's the question at the center of a bench trial (meaning, without jury) that kicked off on Tuesday in San Francisco federal court as a former driver for GrubHub faces off against the meal ordering company. At the first hearing, both sides mainly spent their time outlining their arguments.
Why it matters: This question has yet to be answered despite several high-profile lawsuits against gig economy companies, including Uber and Lyft. And because this one focuses on the plaintiff's experience as a driver for GrubHub, it may not settle the question either beyond just his own situation.
The Borello test: In California, the Borello test (derived from a 1989 case) looks at whether a worker meets certain conditions that would make him employee. The biggest one in question here will be the level of control GrubHub exerted over drivers like Raef Lawson, the plaintiff. While his attorney says it was very rigid work and he had to sign up for shifts, which were difficult to reschedule or cancel, GrubHub's attorneys say otherwise. Lawson, argues the company, had full freedom to pick his shifts and which part of town he wanted to work in, and didn't have any requirements other than to get the food orders to the customers.
GrubHub's shifts, which are a contentious topic in the case, are particularly notable because of the company's approach to delivery. Unlike competitors like Postmates, which strives to provide delivery for a wide variety of products from food to Apple Store orders, GrubHub focuses on having drivers available mostly during meal times, as CEO Matt told me last year.
Déjà vu: Shannon Liss-Riordan, the driver's lawyer, and Theodore Boutrous, Jr., GrubHub's lawyer, faced off last year in a high-profile similar lawsuit filed against Uber. The former is also known for having filed lawsuits on behalf of drivers and workers for other gig economy services including Lyft.
Go deeper