Grassley to subpoena Trump Jr., Manafort if they don't agree to testify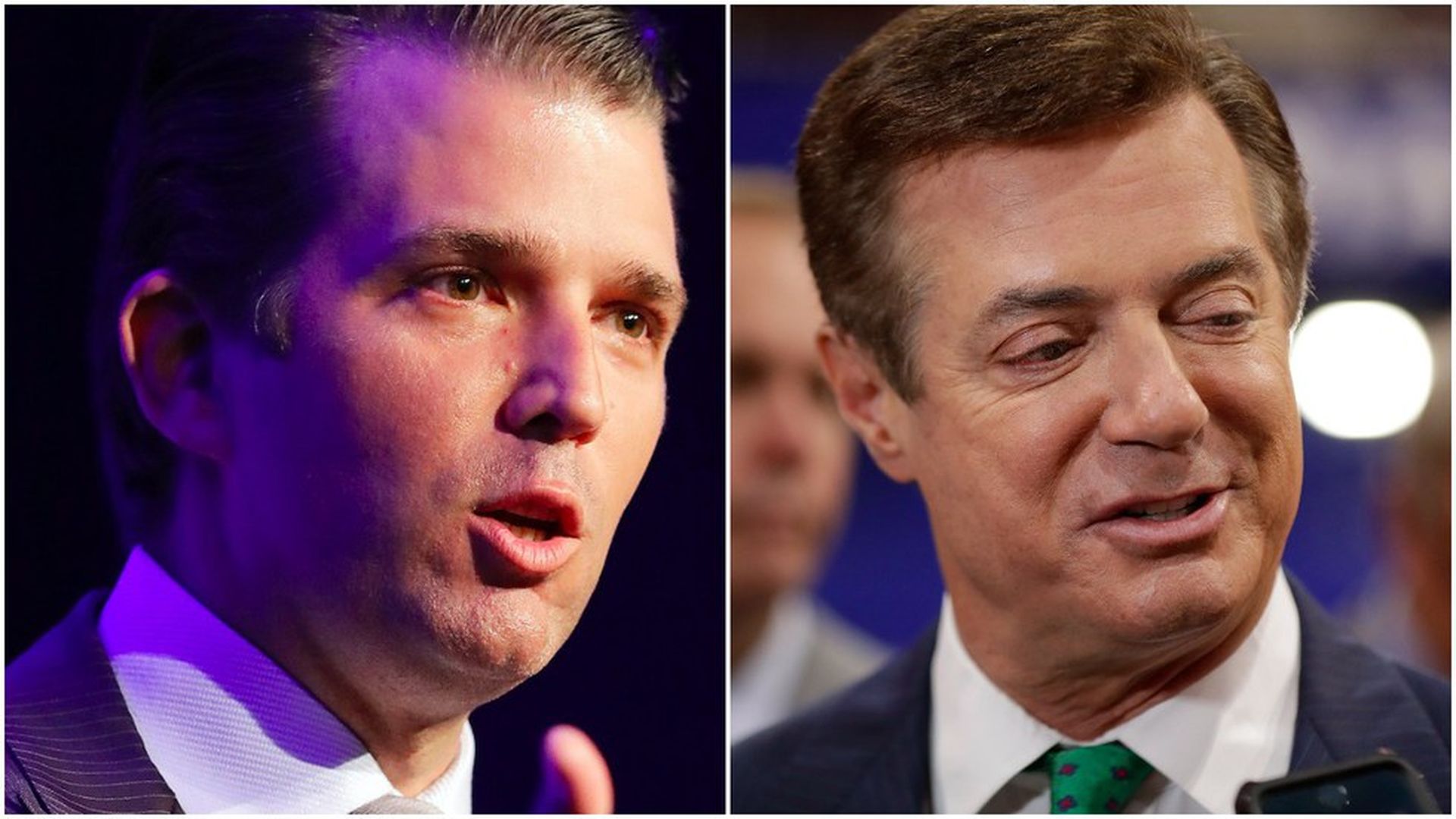 Senate Judiciary Committee Chairman Chuck Grassley is ready to subpoena Donald Trump Jr. and Paul Manafort if they do not agree to testify on Wednesday, RealClearPolitics reports. So far, neither has responded to the request and the deadline is this Friday.
Why this matters: Both of these scheduled testimonies would take place in a public setting (whereas Jared Kushner's on Monday will be private). Plus, the WSJ just raised the stakes for Manafort's potential testimony, with a report tonight that Special Counsel Robert Mueller is investigating him for possible money laundering.
The only other time a sitting president's son has appeared before Congress was Neil Bush, George H. W. Bush's son, who appeared before the House Banking Committee in 1990, per RCP.
Go deeper