Governors endorse broad strokes of Senate's ACA plan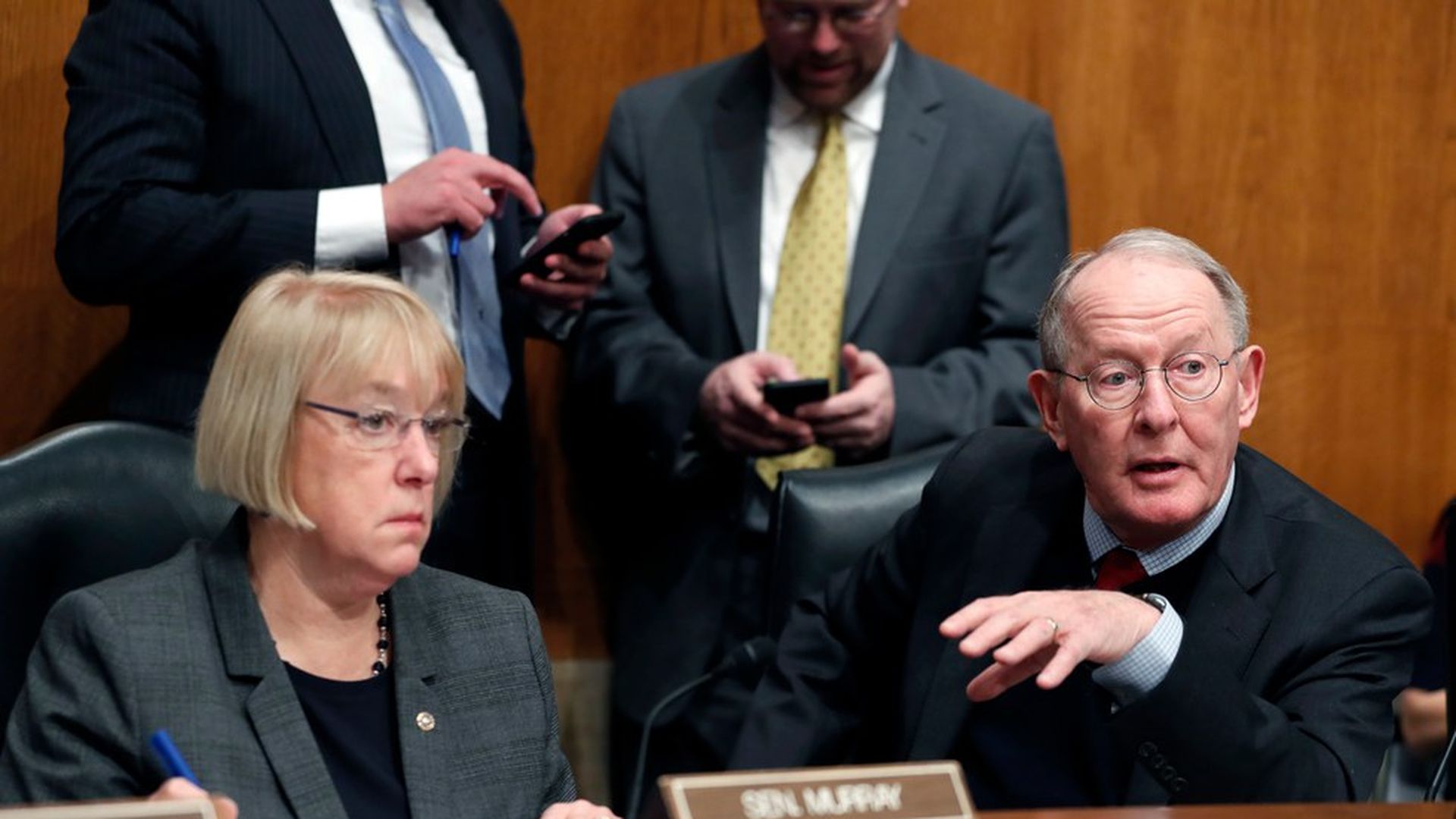 A bipartisan group of governors this morning seemed to reinforce the Senate HELP Committee's emerging consensus about how to stabilize the Affordable Care Act. Montana Gov. Steve Bullock and Colorado Gov. John Hickenlooper, both Democrats (and, incidentally, both mentioned as possible presidential candidates in 2020), endorsed a slate of policy proposals roughly in line with that the committee is already considering.
What Bullock said: Governors all agree the following things need to be done to stabilize the market:
Insurer's cost-sharing subsidies need to be paid
Some kind of temporary stability fund (like reinsurance) should be implemented
A mix of healthy and unhealthy people need to participate in the market
States want to be able to innovate while also maintaining consumer protections
Reinsurance: One ongoing point of debate: Whether the federal government should fund some sort of reinsurance program, which would help insurers cover the costs of their most expensive customers. Governors from both parties said this morning they believe they could ultimately take over such a program themselves — both the financing and the administration — if the federal government gets it started.HELP Chairman Lamar Alexander said the committee needs to "think about what the state share" of funding for a reinsurance program or high-risk pool should be. He has questioned whether this bill, which he's hoping to put together before the end of the month, is the right vehicle for a new reinsurance program.Where the Senate stands: Alexander started off today's session with governors by recapping yesterday's hearing with state insurance commissioners. At yesterday's hearing, "I heard three things mostly: addressing high-cost individuals through reinsurance or some other model, continuing the cost sharing reduction payments, and more flexibility for states in the law's 1332 waivers," Alexander said.
He then gave more details about what he's looking at:
Allowing less comprehensive "copper" plans, currently available only to people younger than 30, to be purchased by people older than 30
Funding cost sharing subsidies for some period of time
He also outlined several potential changes to the process by which states can seek "innovation waivers" for their own markets:
Reducing the six-month waiting period for waiver approval
Allowing "copycat" applications to be quickly approved, which would make it easier for one state to adopt another state's model
Allowing governors or insurance commissioners to apply for waivers, instead of requiring state legislatures to approve those applications
Said he was "intrigued" by finding a new way to calculate waivers' budgetary impacts
Looking at whether there's a way to combine the individual market innovation waivers with state Medicaid waivers, so that savings could be shared between the two systems
Go deeper