Gorsuch's "inside-outside" addition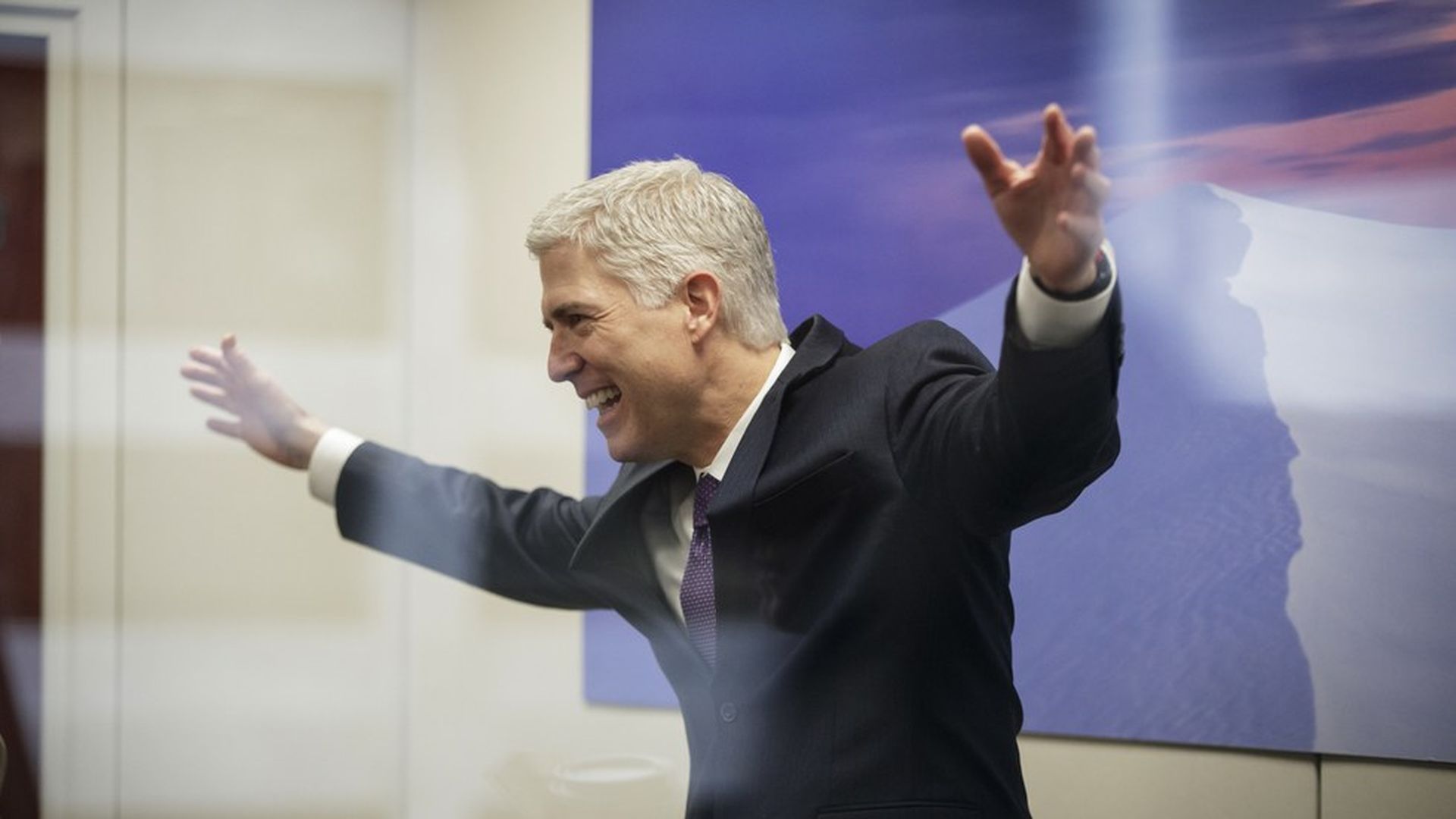 The White House is bringing in veteran inside-outside player Rob Collins as a Strategic Advisor to help with the final weeks of the Supreme Court confirmation battle for Judge Gorsuch, who this week will complete visits with 70 senators.
An interesting model: Colllins, 42, will be a volunteer, working on hearing prep, etc., with the confirmation team in the Eisenhower Executive Office Building.
Who he is: Collins, a Republican lobbyist who's taking a leave from his firm, S-3 Group, is a former executive director of the National Republican Senatorial Committee, and has personal, cellphone relationships with GOP senators.
The outlook: The White House is unworried about confirmation, with a Senate vote expected before the Easter recess. A top official tells us: "The Democrats are in a tough spot on this" — no tarnishing info has emerged. Trump knows this win alone locks social conservatives in for his full term, even when he disappoints elsewhere.
Go deeper