Gore 2020? The hubbub on Al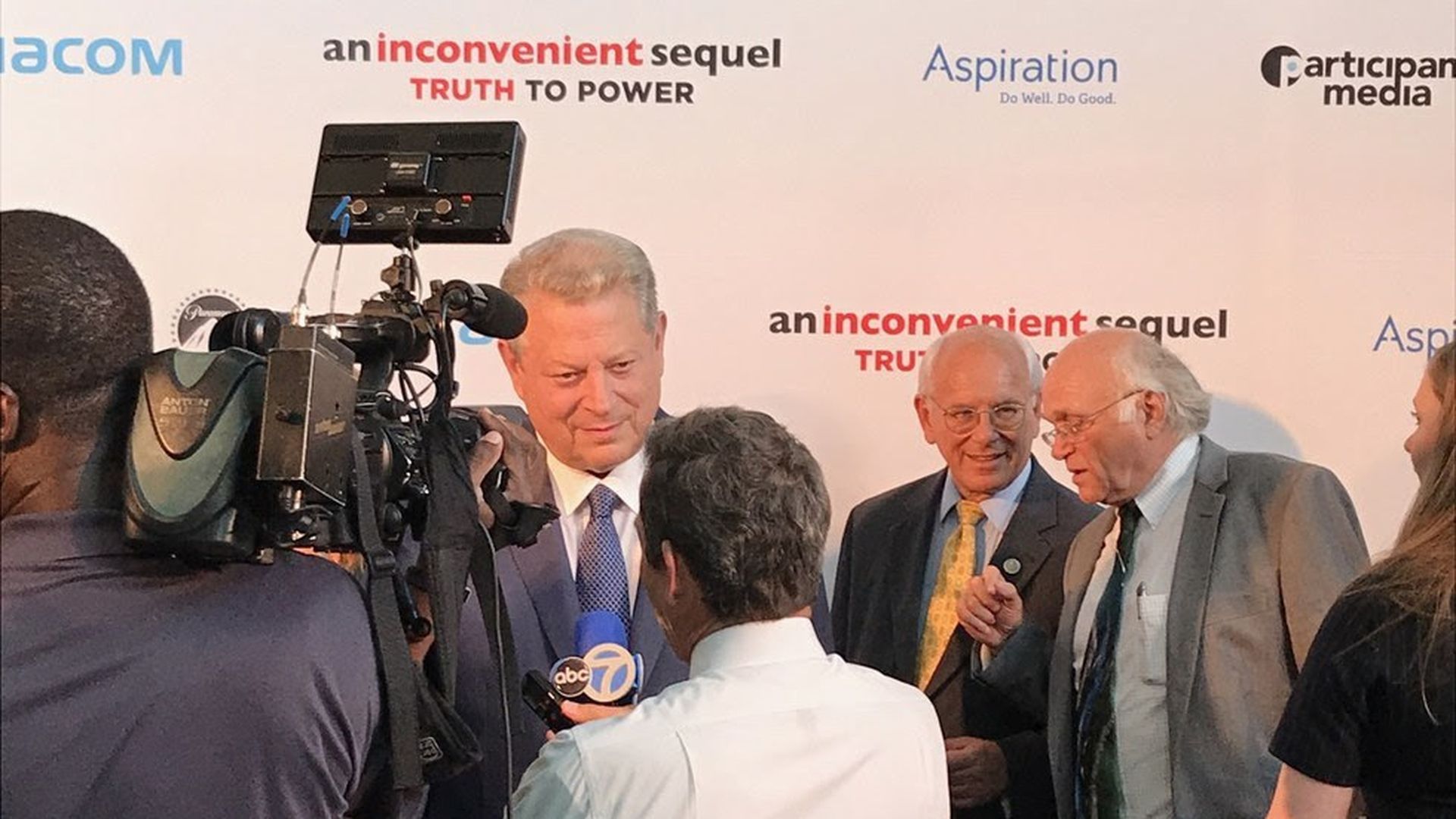 Lots of hubbub about former Vice President Al Gore running for president in 2020, from the overflow crowd at Wednesday night's D.C. screening of his new documentary, "An Inconvenient Sequel: Truth to Power" (select theaters July 28; nationwide Aug. 4; from Paramount Pictures and Participant Media). #BeInconvenient
Being there, from Axios energy correspondent Amy Harder:
The film had a few jokes about how Gore didn't win the presidential election in 2000, and whether he plans to run again for the highest office. ("I'm a recovering politician," Gore says in the film, indicating but not expressly saying no.)
Before the film, someone in the audience shouted he should run for president in 2020, Gore replied: "I'll answer that in the movie."
Go deeper