GOP tax plan could add more to deficit than analyses suggest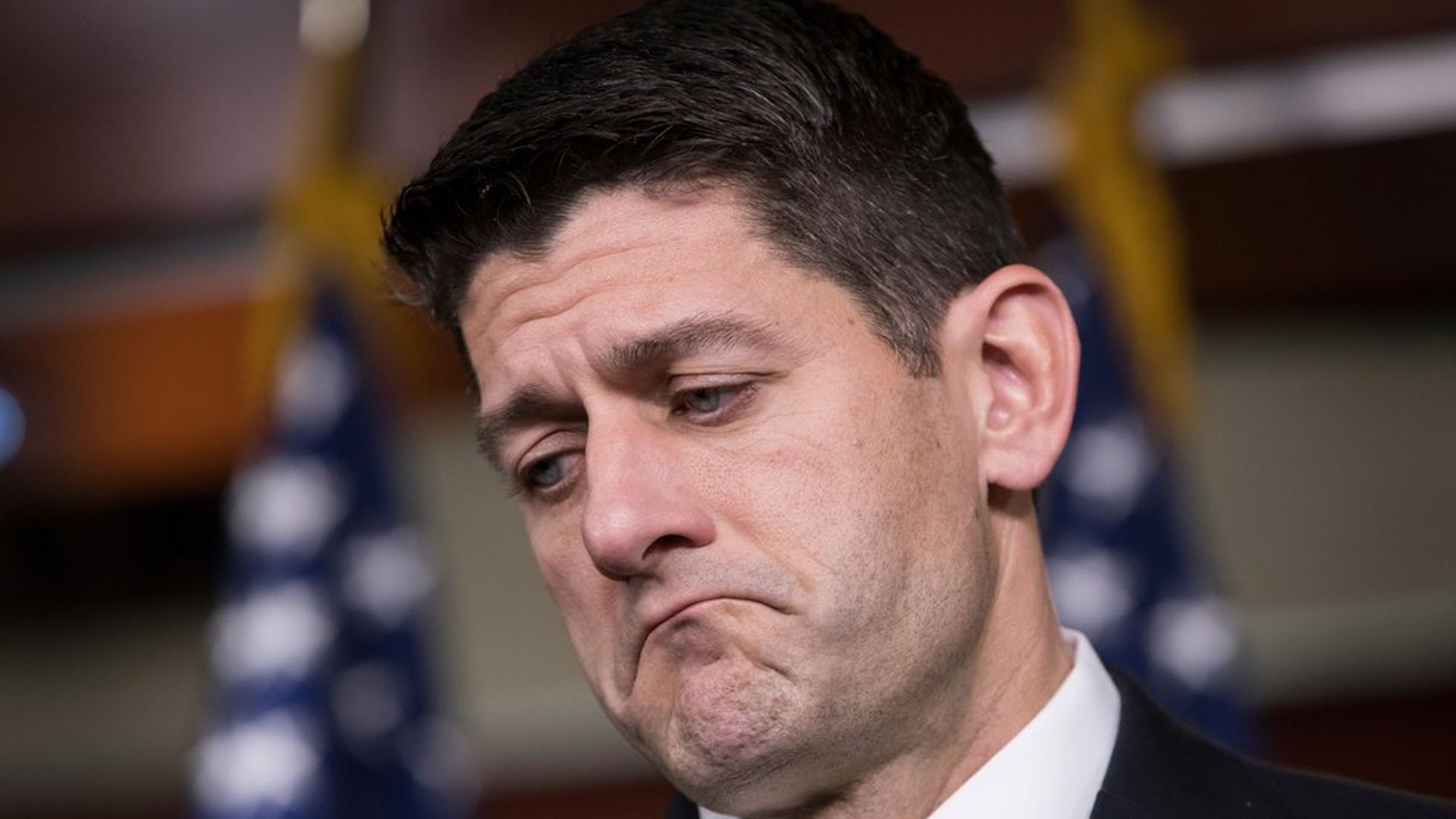 House and Senate Republicans are trying to keep the deficit impact of their tax plans under the budget's $1.5 trillion limit, in part by proposing sunsets on some of the plan's major cuts and exclusions. House Speaker Paul Ryan and Ways and Means Chairman Kevin Brady said some of those sunsets won't actually happen.
Why it matters: The nonpartisan think tank Committee for a Responsible Federal Budget says extending the sunsets in the future would "add over $350 billion to the cost of the bill" and bring the deficit impact closer to $2 trillion. A Penn Wharton Budget Model analysis similarly found the plan would add more than $2 trillion over 10 years.
Columbia Law School Professor Michael Graetz, a former Deputy Assistant Secretary for Tax Policy at the U.S. Treasury, told Axios Republicans are underestimating "the cost of this exercise" because the sunsets are included in many estimates making top headlines. "The sunsets are "going to clearly get extended," he says, and if they do, "they're going to start costing some real money."
History: The sunsets proposed in the Bush tax cuts in the early 2000s were not ultimately implemented.
Be smart: Republicans all want to cut taxes, but many also have deep concerns about blowing up the deficit, so these calculations matter. The question is when they will matter: it might not matter to Republicans right now since the consequences (blowing up the deficit) of extending the sunsets won't face them for years. But make no mistake, no lawmaker wants to be caught pulling away family credits or standard deductions.
Go deeper