GOP tax bill enhances child tax credit in response to Rubio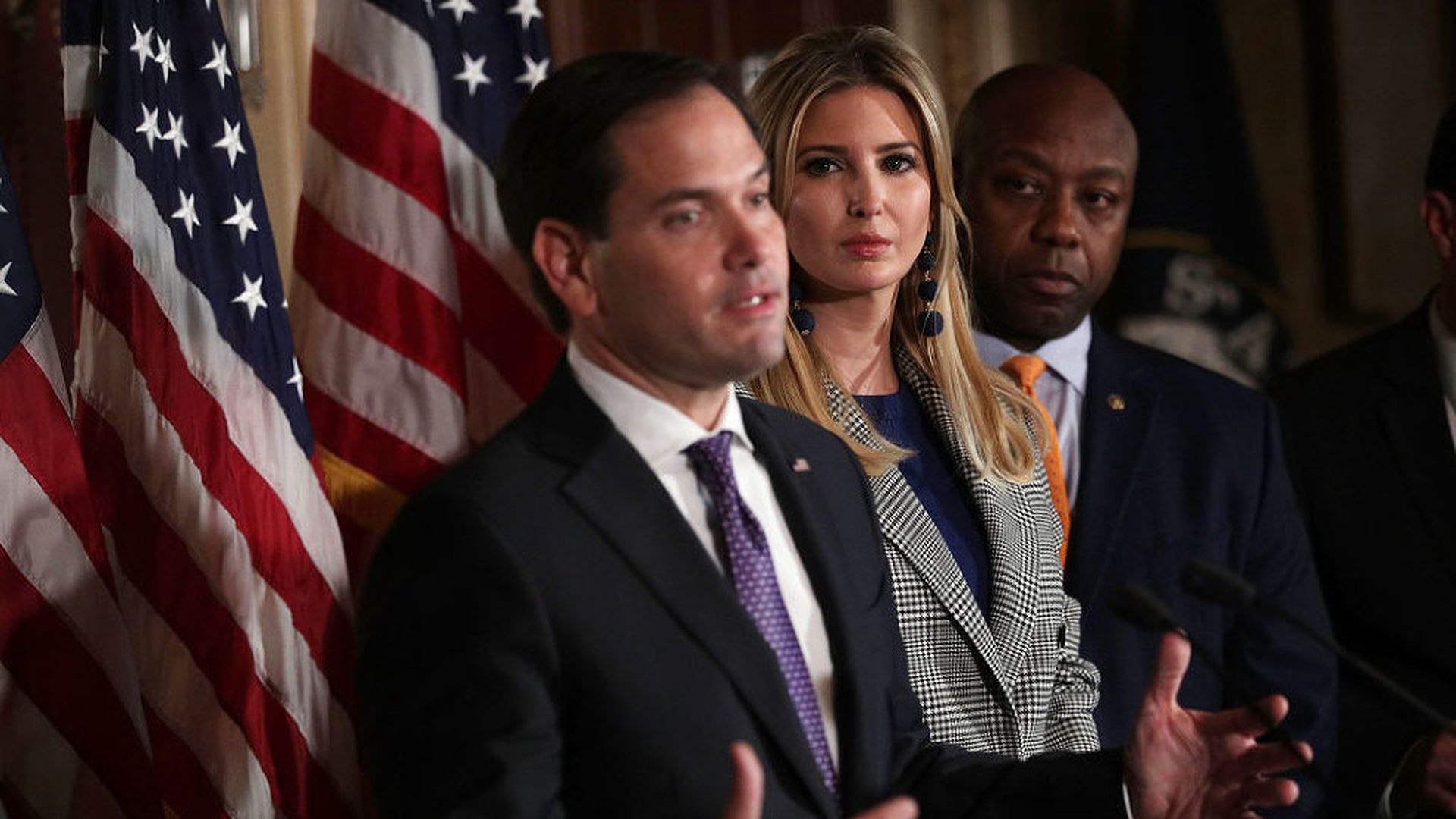 The final GOP tax bill will enhance the child tax credit, according to four GOP sources. Enhancing the refundability of the credit was a key demand of Sen. Marco Rubio, who threatened to vote no on the bill if it wasn't addressed, and Sen. Mike Lee, who was undecided.
"We have not seen text but I think it is fair to say the working families will get more tax relief in the final bill," said Conn Carroll, a Lee spokesman. The conference report will allow families with no income tax liability to receive $1,400 of the $2,000 credit, according to the WSJ and confirmed by an aide. The original Rubio-Lee ask was that the credit be fully refundable up to payroll tax liability.
Why this matters: It now seems likely Rubio will vote for the bill and, sparing any other last-minute issues, the bill will cruise to passage next week.
Go deeper