GOP still optimistic about health care revival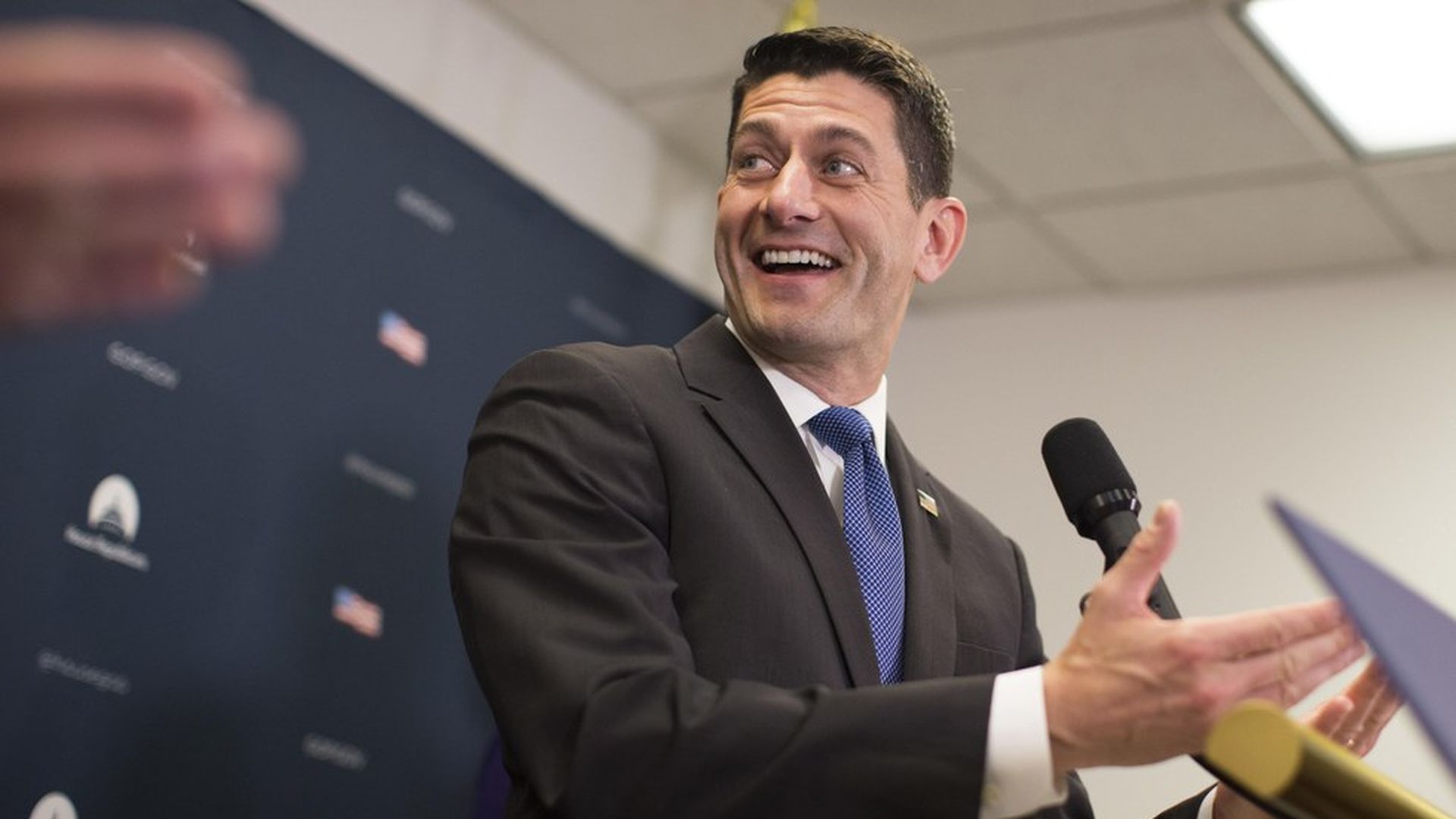 GOP House members came out of a conference meeting Wednesday morning still optimistic about a health care vote next week, provided the deal-making amendment gets fixed to subject Congress to the same Affordable Care Act regulation waivers as everyone else. Language to fix the issue is being written.
What to watch: Moderates, especially those who were a no-vote earlier. Rep. Barbara Comstock, who had previously announced her opposition, was very tight-lipped as she left conference. It's still unclear whether there are still enough moderate holdouts to block the bill.
The optimists: Rep. Mark Walker, chairman of the Republican Study Committee, told reporters he thinks the amendment written by Rep. Tom MacArthur could get enough members onboard — particularly moderates, especially after Energy and Commerce Committee chairman Greg Walden spoke in favor.
The quote: Rep. Dave Brat, a well-known member of the Freedom Caucus who said last night he is now a yes vote, told reporters the Congressional exemption piece of the amendment is "fixed, guaranteed... Everyone in the room was pretty good. The overall tone was up."
Go deeper