GOP senators put the pressure on the House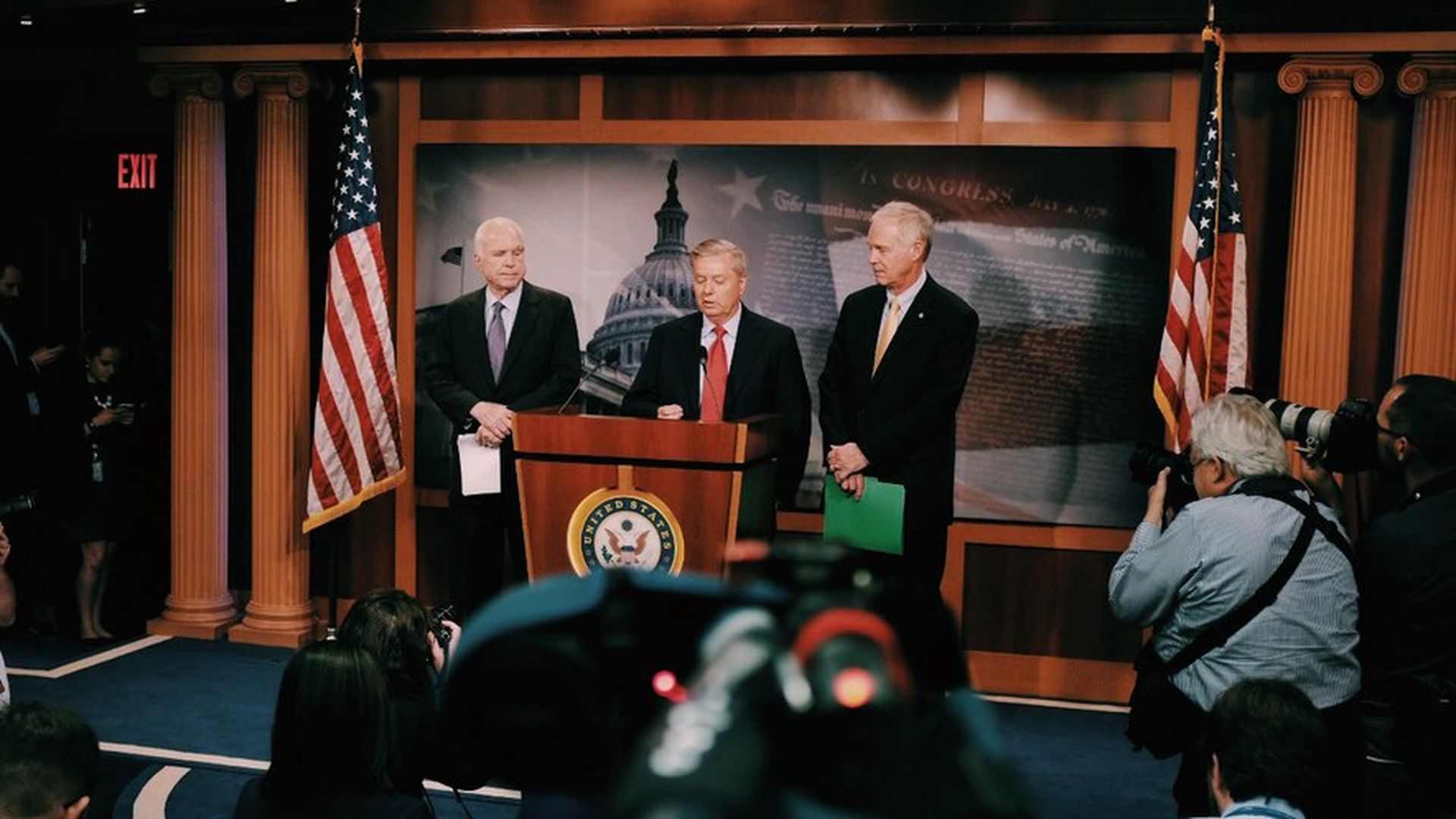 Three Republican senators — John McCain, Lindsey Graham and Ron Johnson — put the Senate's "skinny repeal" of the Affordable Care Act in danger Thursday evening, saying they won't vote for it unless Speaker Paul Ryan and his team assure them the bill will go to conference with the House.
"The skinny bill as policy is a disaster," Graham told reporters at a press conference. "I need assurance from the Speaker of the House and his team that if I vote for the skinny bill, it will not become the final product…If I don't get those assurance, I am a no."
But so far, the House has said no such thing. Ryan spokeswoman AshLee Strong said only that a conference committee is "one option under consideration." House leadership aides are very concerned about whether there's anything that can come from a House-Senate conference committee that could pass through the Senate. Why put their members — which have already taken an extremely tough vote — through all of this again, just to get nothing done?
Bottom line: The skinny repeal is actually in mortal danger, and its fate seems to rest, yet again, with Ryan.
Go deeper