GOP Senators' pitch for block grant health care funding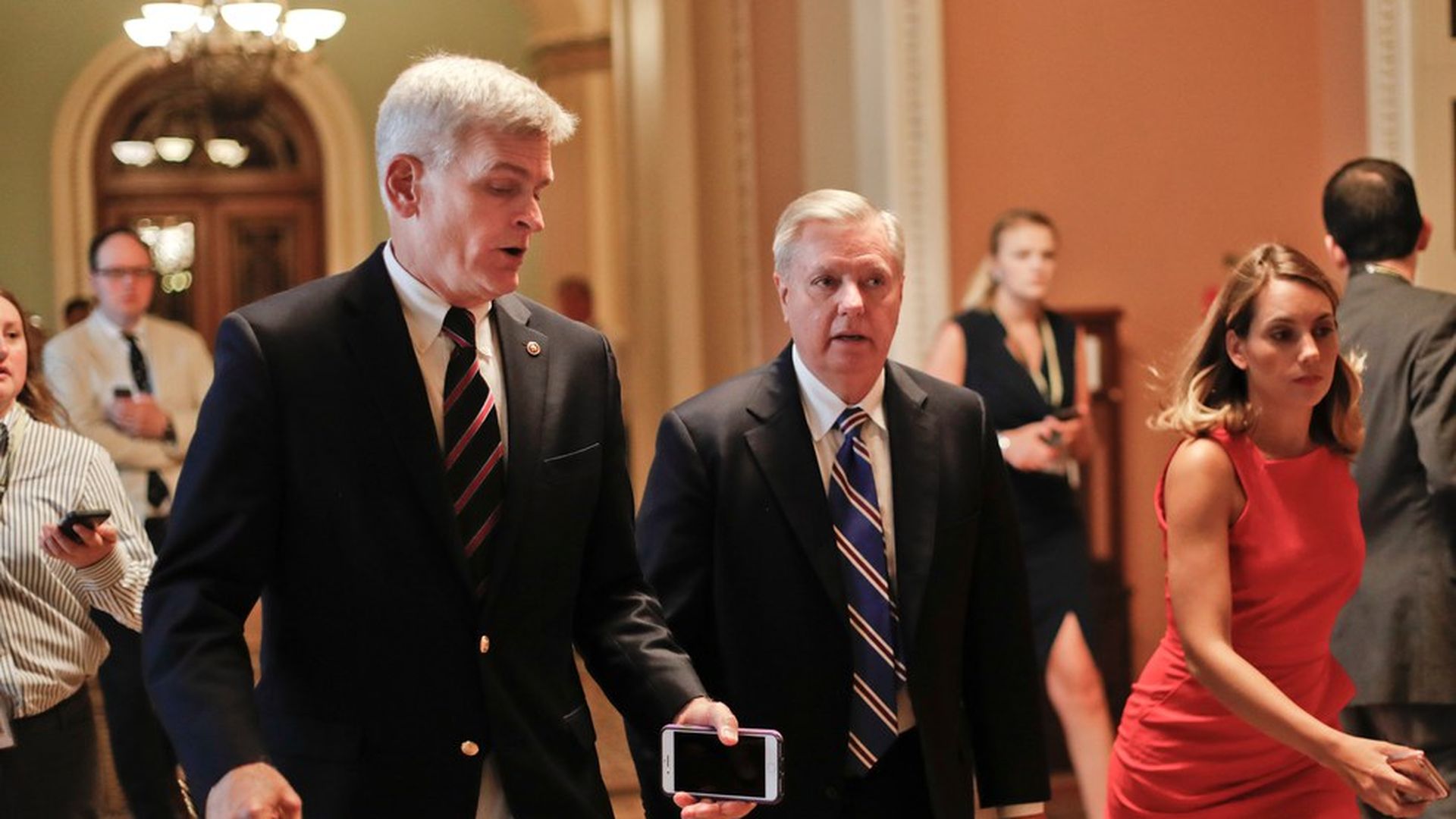 Sens. Lindsey Graham and Bill Cassidy pitched legislation Wednesday to block grant federal health care spending, rolling Medicaid and Affordable Care Act money into a fixed payment to each state. Graham said this would allow people to make their own decisions about their health care "instead of some bureaucrat in Washington."
"If you want a single health payer system, this is your worst nightmare. Bernie, this ends your dream," Graham said, referring to Senator Bernie Sanders' "Medicare for All" proposal.
Be smart: This is Republicans' last-ditch effort to repeal and replace the ACA before the clock runs out at the end of this month. So there's going to be a lot of chatter over the next few weeks about this, but it is almost certainly not going anywhere. Leadership isn't talking seriously about it, and it's very doubtful it has the 50 votes needed to pass.
Go deeper