GOP leaders under pressure to bring House back to vote on Trumpcare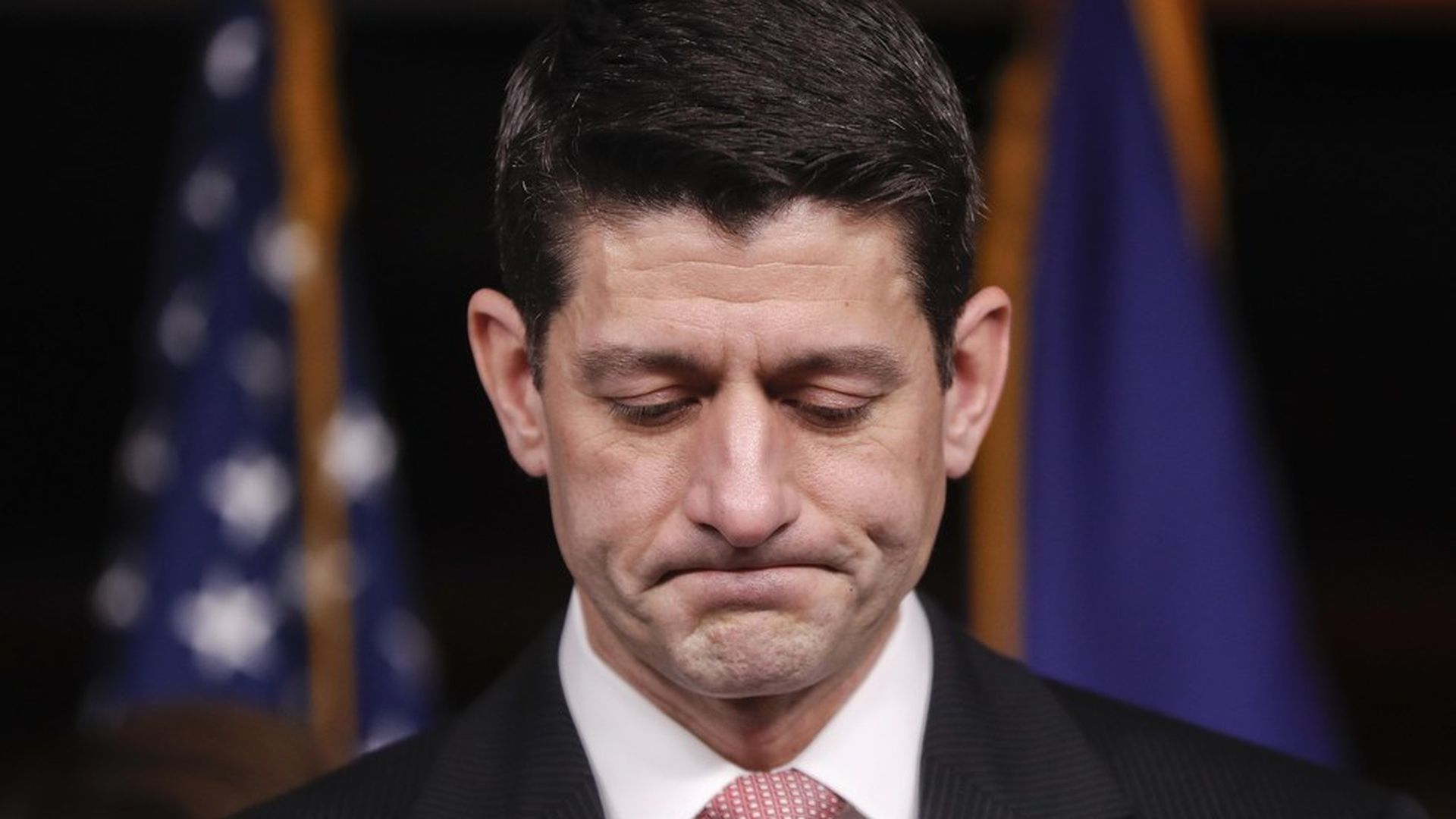 House GOP leaders are checking to see whether the latest Trumpcare revisions have changed enough votes to bring it closer to passage — especially with the conservative Freedom Caucus. If there's enough movement, they could bring the House back from recess as early as next week, according to two leadership sources.
Don't get too excited: It's all part of a frantic effort to show movement on the health care bill to satisfy President Trump, who doesn't want the House to leave for a two-week recess without some action to satisfy Republicans' Obamacare repeal promises. But even Republicans close to the leadership don't think the latest changes are enough to make this the final bill — and there's no sign yet that the GOP has picked up enough Freedom Caucus votes.
The problem: All they've settled on is the addition of a $15 billion risk-sharing fund to help health insurers with high-cost patients. Not only is it similar to an Obamacare reinsurance program — with less money — it doesn't do anything to solve the basic dispute with the Freedom Caucus. It wants to let states get rid of the Obamacare rules requiring insurers to cover sick people, and banning them from charging higher premiums for those patients. The rest of the GOP doesn't want to touch that.
The bottom line: Leadership sources say it's all up to the Freedom Caucus now.
Update: From AshLee Strong, spokeswoman for House Speaker Paul Ryan: "Member discussions will continue and should a path toward 216 votes emerge, the speaker wouldn't hesitate to bring members back to fulfill our promise to repeal and replace Obamacare."
Go deeper