GOP lawmaker received death threat over net neutrality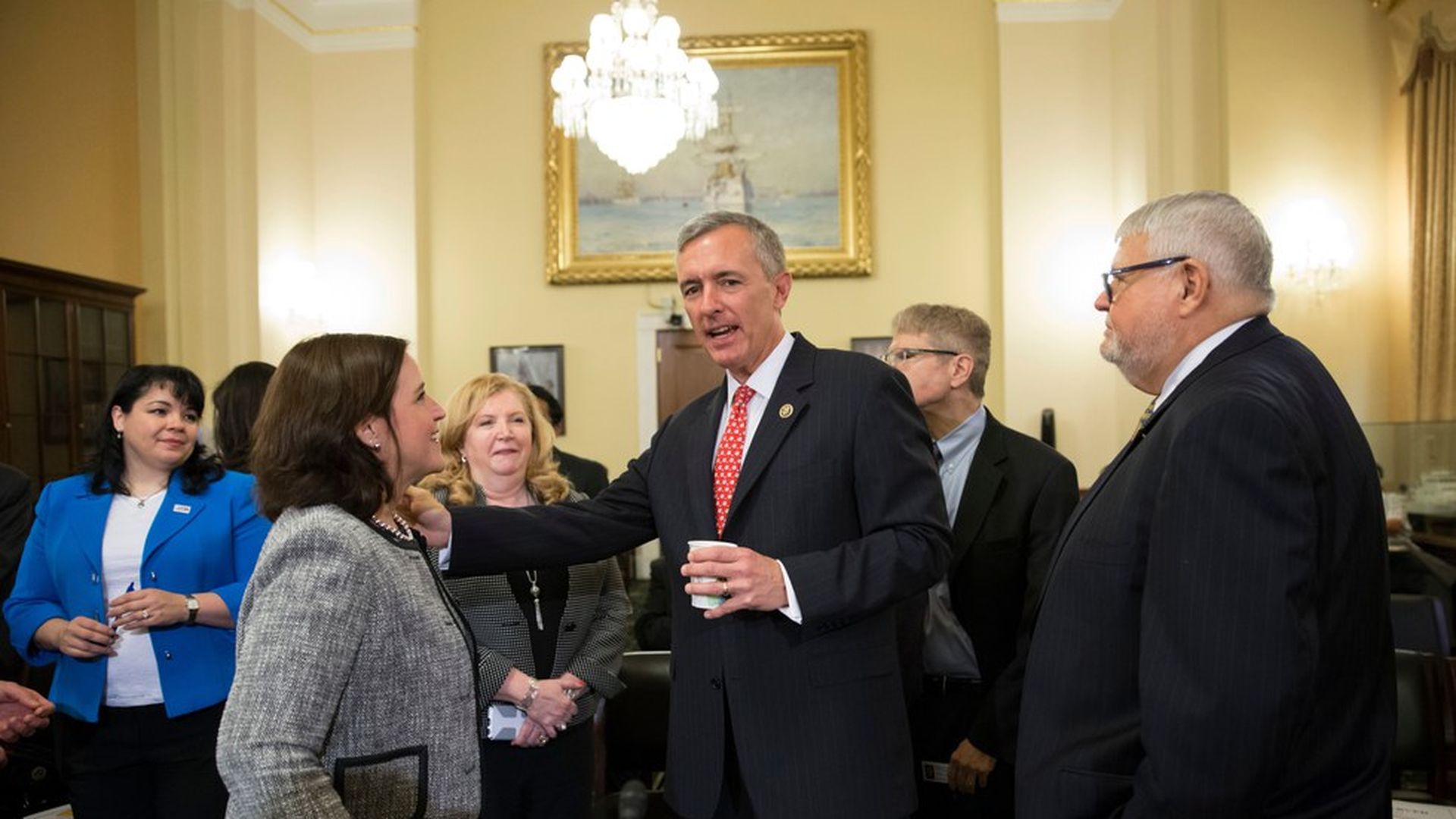 Authorities say that a man threatened New York Republican congressman Rep. John Katko and his family over his stance on net neutrality.
The details: NewYorkUpstate.com reports that the federal government has charged Patrick Angelo, 28, over a threatening message authorities say he left for Rep. John Katko. He allegedly said that "if you don't support net neutrality, I will find you and your family and I will kill... you ... all. Do you understand? I will literally find all ... of ... you and your progeny and t- just wipe you from the face of the earth."
FCC Chairman Ajit Pai, who proposed repealing the rules, said in a statement that he condemns "in the strongest possible terms any attempts to intimidate government officials with violent threats, and in particular, efforts to target their families." Pai has faced harassment — including at his home, he's said — as he moves forward with his plan. The commission votes on it in mid-December.
Go deeper