GOP holdout intros pre-existing condition amendment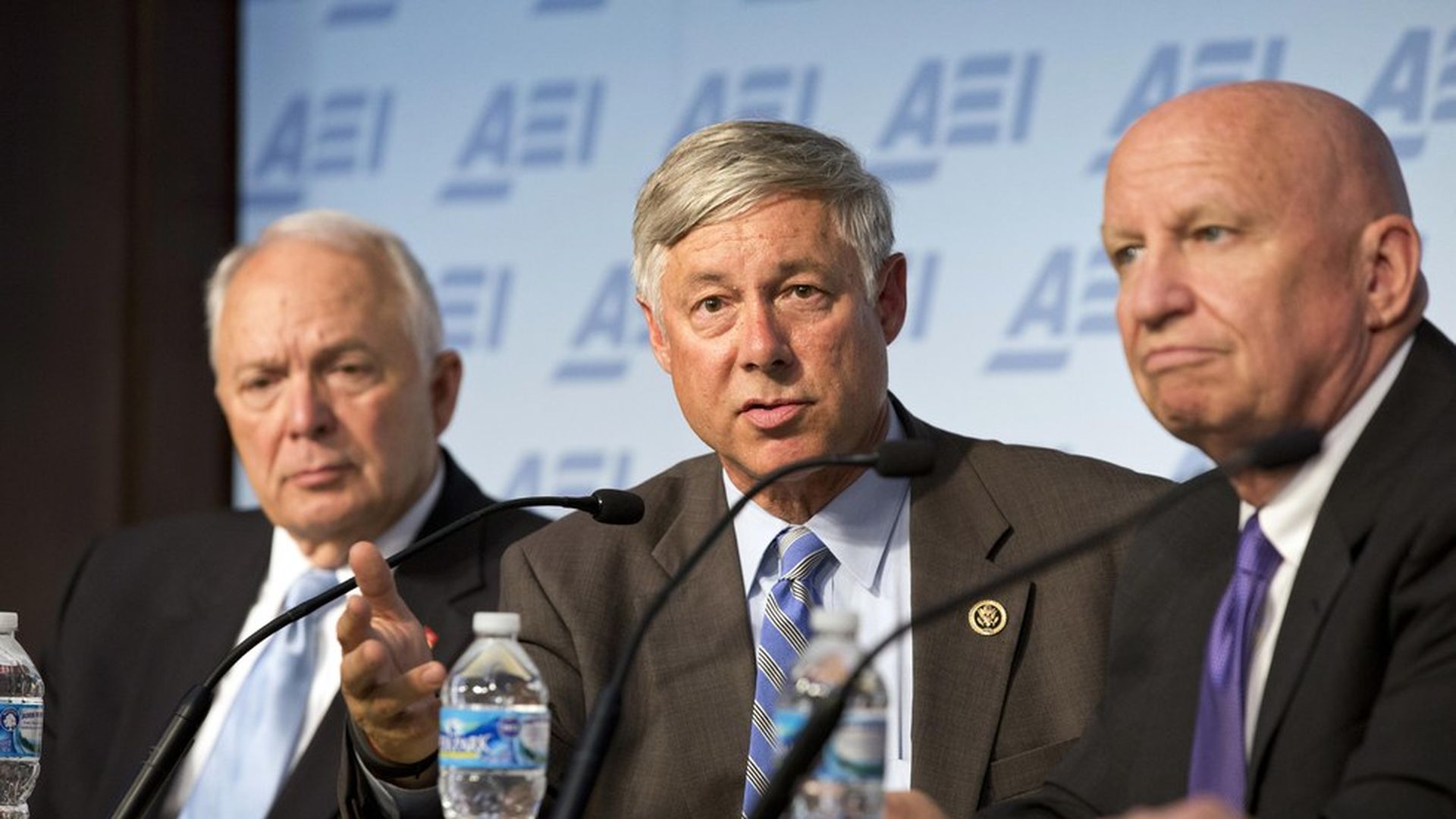 The House is about to give it one more try with the Republican health care bill. Rep. Fred Upton will introduce an amendment that would provide $8 billion over five years to help protect people with pre-existing conditions, an attempt to bring moderate holdouts to the table.
What the amendment does: It's a fund to pay the penalty for not being previously insured for those who get priced out from the market based on health status.
What spooked moderates: An amendment by Rep. Tom MacArthur that would allow states, in limited circumstances, to waive the Affordable Care Act's essential health benefits and ban on charging sick people higher premiums. People with pre-existing conditions could only be charged more based on health status if they had a lapse in health coverage, so these would be the people helped by Upton's amendment.
President Trump, VP Pence and Paul Ryan teamed up to call undecided House members yesterday, lobbying them to support the revised bill. A staff member for a wavering member told Axios his boss had heard from all three of them.
Early Wednesday morning, well-placed sources in the White House and in the House Republican conference told us the momentum was driving towards a vote on Thursday. The White House has been more bullish all along, and senior House sources have been consistently exasperated at administration officials setting artificial deadlines.
Senior House lawmakers remain concerned about the potential for the new, more moderate, language to unnerve the ultra conservative House Freedom Caucus members. Members like Jim Jordan were reluctant to sign onto the original MacArthur amendment, and could easily be lost.
Go deeper