GOP getting warnings about the impact on cancer patients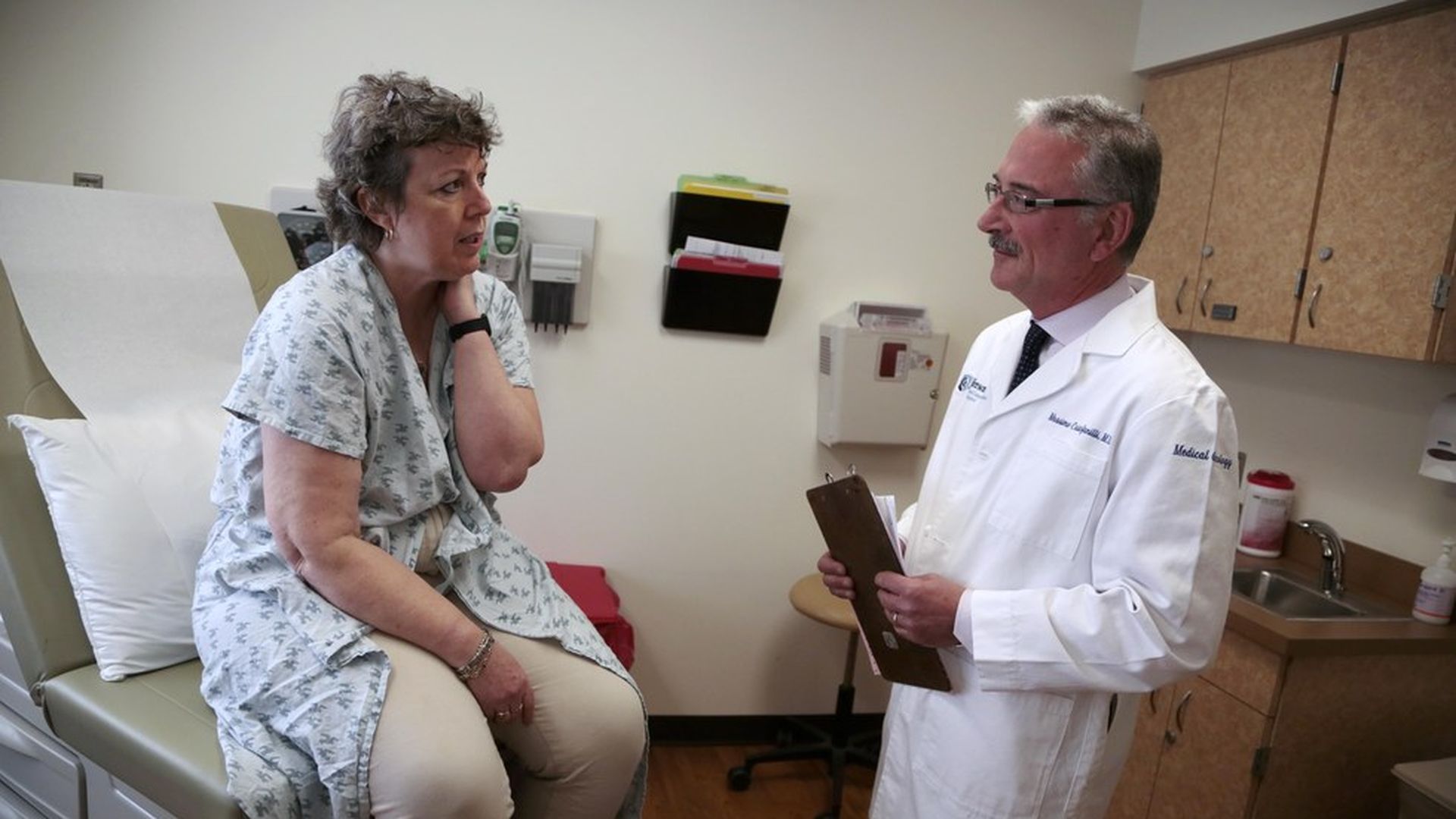 Here's an example of what those wavering Republicans are hearing about pre-existing conditions: The American Cancer Society Cancer Action Network has been sending this one-pager to congressional offices that lays out all of the ways the latest GOP health care bill changes could hurt people with cancer.
The highlights:
Pre-existing conditions: Insurers would have to cover people with cancer, but the premium "could be so high that it would be unaffordable," and the tax credits would cover less than they do under the Affordable Care Act.
Essential health benefits: If states can rewrite the required benefits, insurers might not cover some kinds of cancer drugs. And since the ACA's limits on out-of-pocket costs only apply to those essential benefits, they wouldn't apply to anything insurers don't have to cover anymore.
Why it matters: No member of Congress wants to be accused of making life harder for people fighting cancer.
The response: The White House circulated this Wall Street Journal editorial that said the state waivers "aren't a license to leave cancer survivors without insurance" — because they'd have to set up high-risk pools as a safety net.
Go deeper