GOP fears Roy Moore will cost them a Senate seat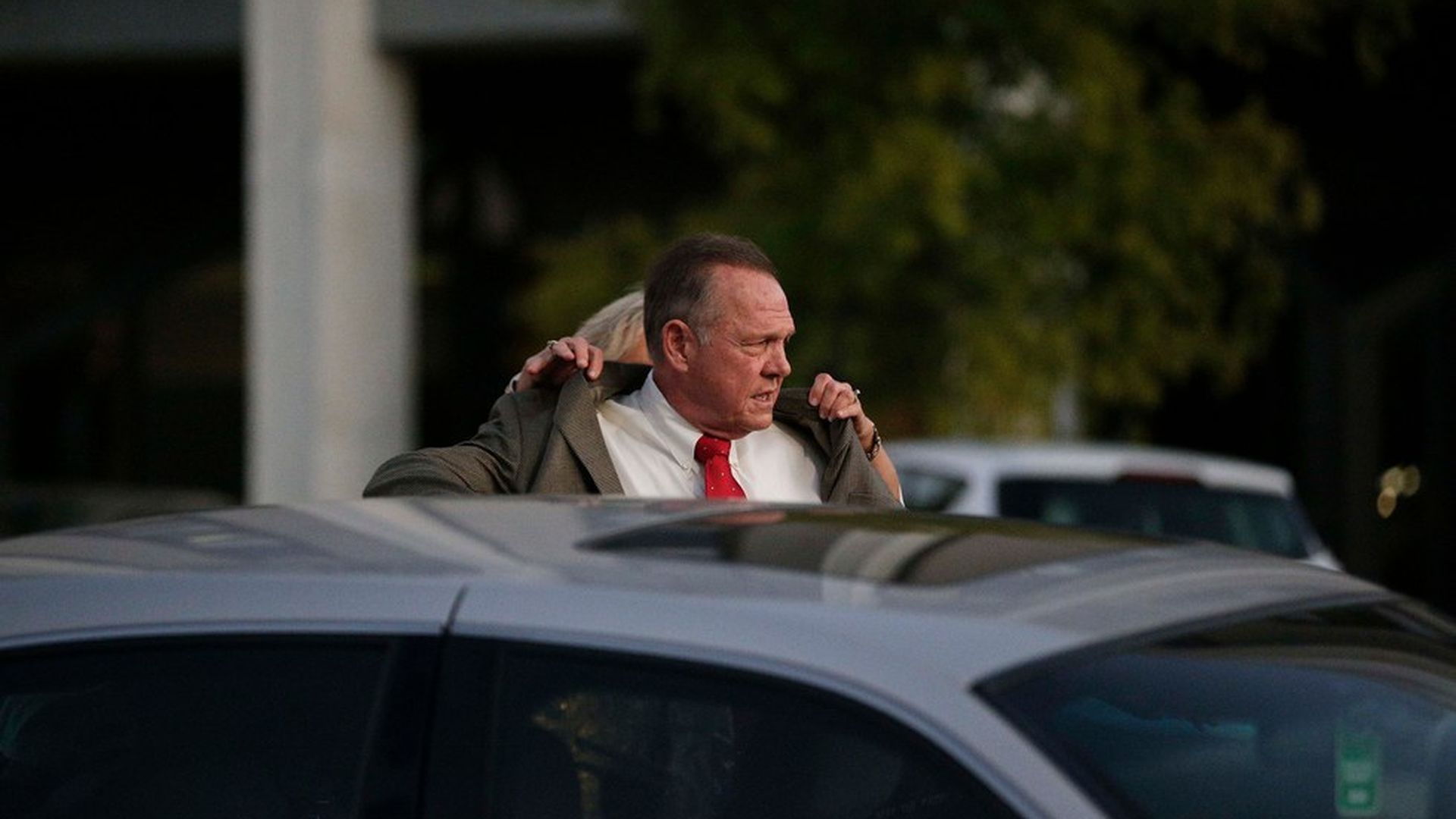 After the allegations against Roy Moore, and his subsequent response — in which he didn't rule out dating teenage girls while in his 30s — "some GOP political operatives fear Roy Moore could lose the race" and cost the party a Senate seat, AP reports.
What we're hearing: A Republican close to Senate Republican leadership believes the party's effort to get Moore out of the race will fail.
Per AP:
Moore "emphatically rejected increasing pressure to abandon his Senate bid as fears grew among GOP leaders that a once-safe Senate seat was in jeopardy just a month before a [Dec.] 12 special election."
"Asked if that would have been usual for him, Moore said, 'Not generally, no. ... I don't remember ever dating any girl without the permission of her mother."
Be smart: If you're in your 30s and you need to ask the mother's permission, date someone else.
Go deeper: How Republicans are trying to stop Roy Moore from joining the Senate.
UPDATE: A Republican close to McConnell said that contrary to the view we originally reported here, McConnell has "led the pack on Moore from day one": "McConnell is a very pragmatic guy, but he's very principled guy. And he's willing to lose the seat to prevent someone who's guilty of these things from taking it."
Go deeper