GOP congressman shouted down at town hall: "may you die in pain"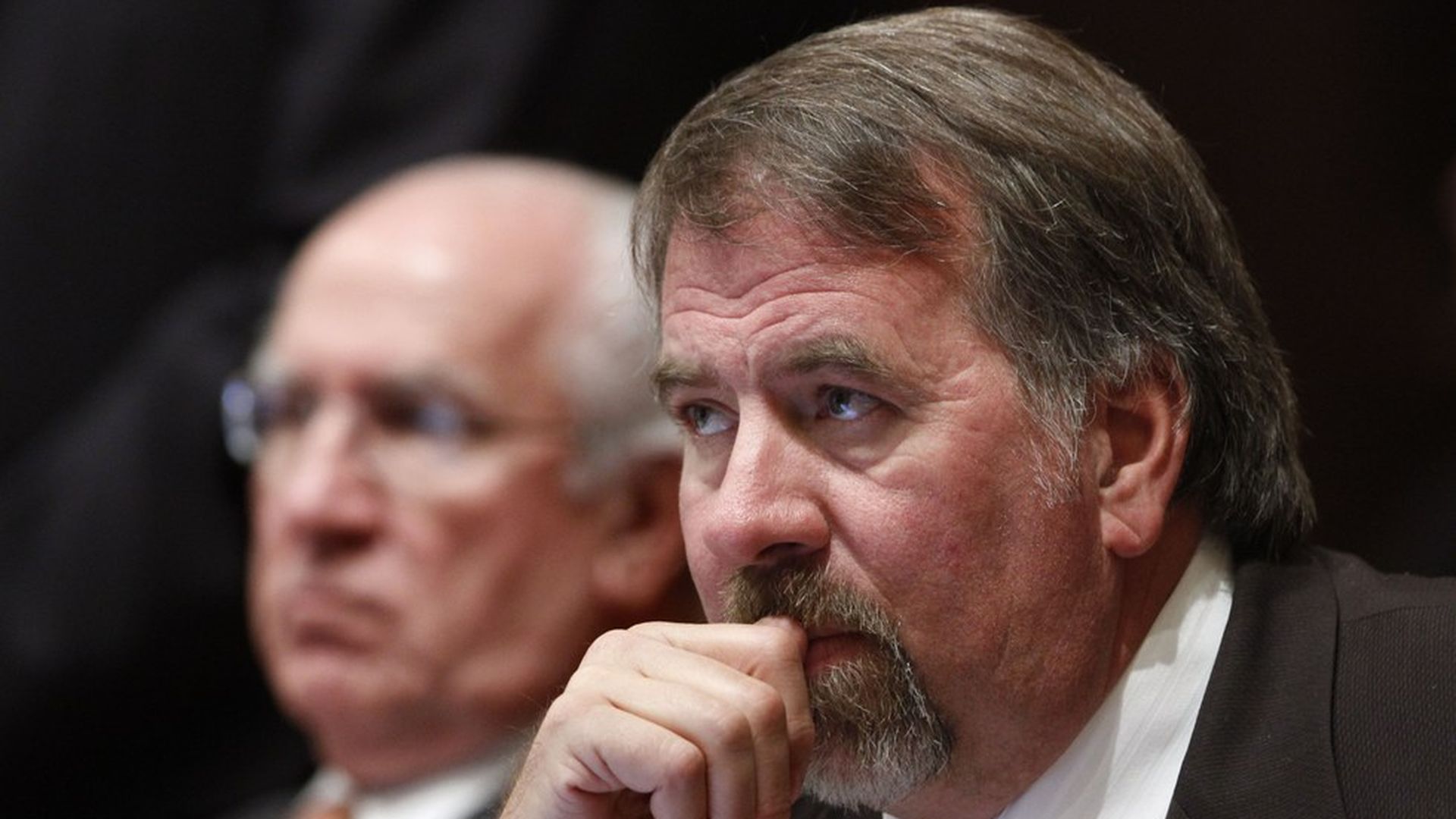 Republican Rep. Doug LaMalfa faced an angry crowd at a town hall in Chico, California, Monday, with the LA Times reporting one man shouted "may you die in pain" over LaMalfa's vote for the GOP health care plan.
As the crowd booed and shouted, he said, "I have the mic folks. Yep, boo away … People across the board are being hurt by this."
It wasn't just health care: the crowd became upset when LaMalfa said he doesn't believe "man-made activity" is causing climate change.
Why it matters: many Republicans viewed this as the worst case scenario — they have to deal with the wrath of constituents upset over their position on the unpopular health care plan, and still have nothing to show for it.
Go deeper