GOP campaign chairman says Senate should expel Moore if he wins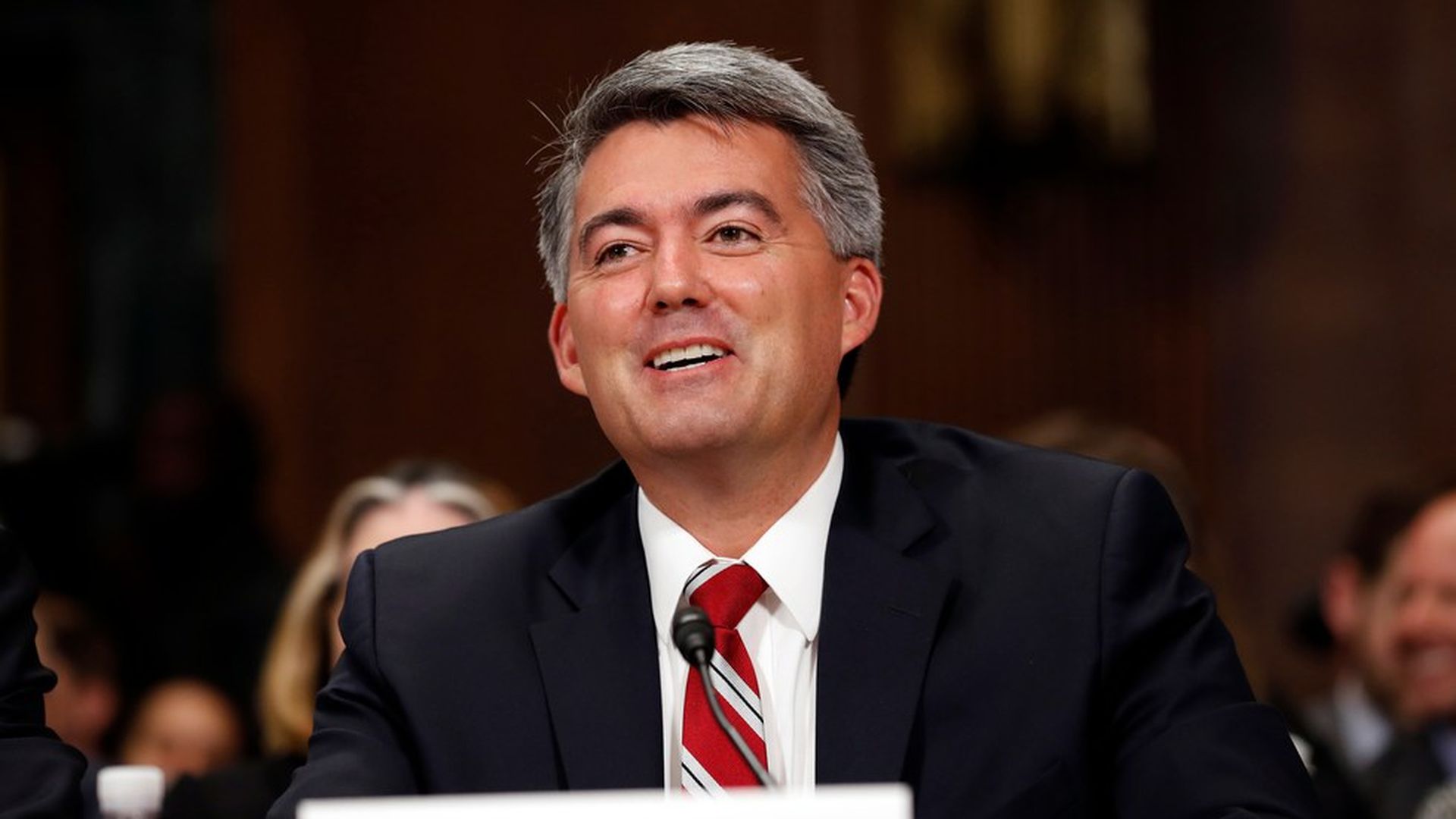 Republican Senator Cory Gardner, the chairman of the National Republican Senatorial Committee, has said that the Senate should vote to expel Roy Moore over sexual abuse allegations against him even if he wins next month's special election, per Politico's Gabriel Debenedetti.
Why it matters: Mitch McConnell and others have called on Moore to exit the race, but Gardner is the first Republican to say he should be removed from office even if he wins. That would require a two-thirds vote, meaning 19 Republicans would have to sign on if all 48 Democrats were on board (more on how that could happen here).
Go deeper