Google owns the classroom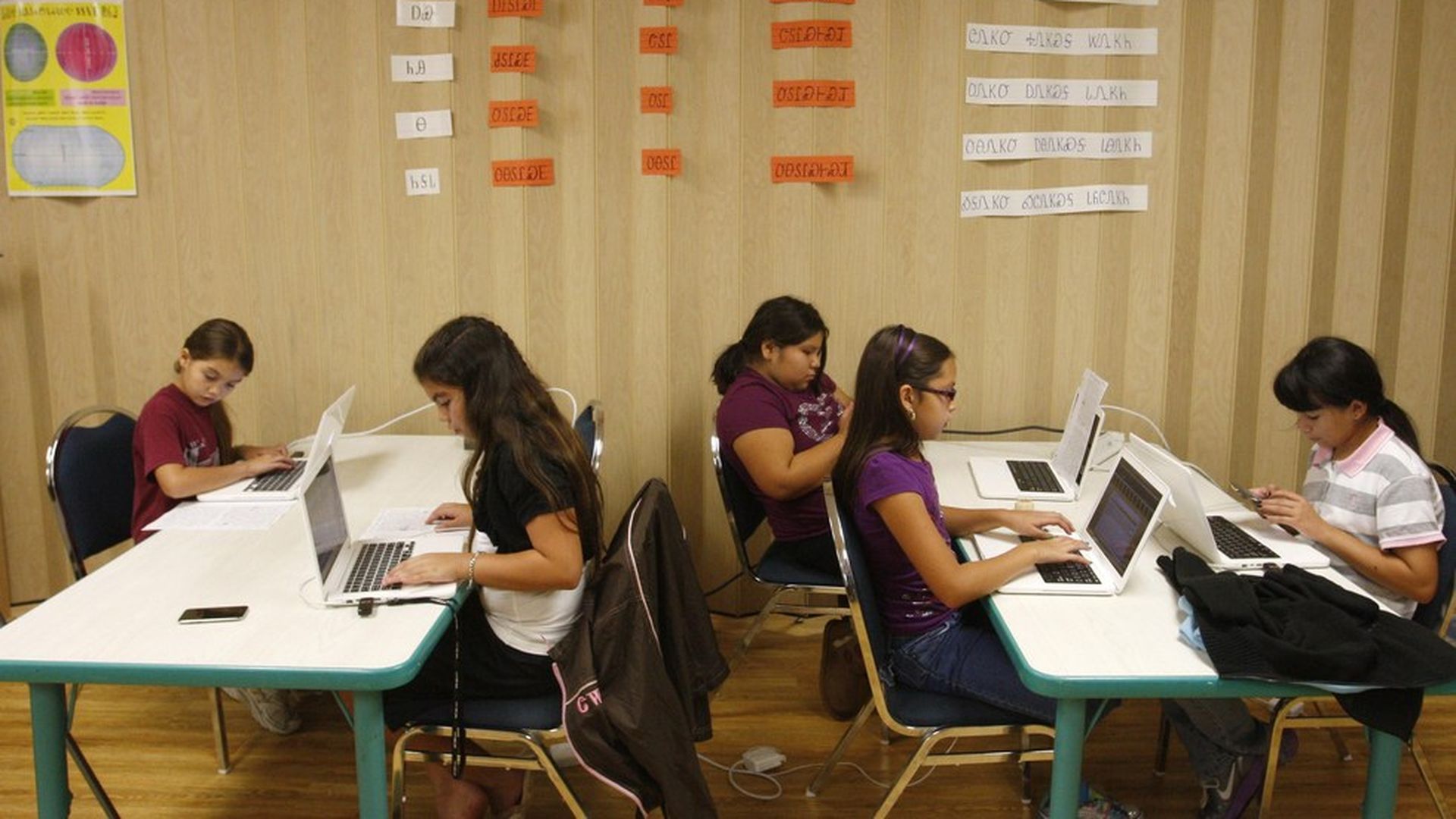 The NYT's Natasha Singer has a fascinating, provocative look at "How Google Conquered The American Classroom":
"[M]ore than half the nation's primary- and secondary-school students — more than 30 million children — use Google education apps like Gmail and Docs... Chromebooks, Google-powered laptops that initially struggled to find a purpose... account for more than half the mobile devices shipped to schools."
Why it matters: "Google is helping to drive a philosophical change in public education — prioritizing training children in skills like teamwork and problem-solving while de-emphasizing the teaching of traditional academic knowledge, like math formulas."
50,000 feet: "It puts Google, and the tech economy, at the center of one of the great debates that has raged in American education for more than a century: whether the purpose of public schools is to turn out knowledgeable citizens or skilled workers."
"Every year, several million American students graduate from high school. And not only does Google make it easy for those who have school Google accounts to upload their trove of school Gmail, Docs and other files to regular Google consumer accounts — but schools encourage them to do so."
"[S]ome parents ... warn that Google could profit by using personal details from their children's school email to build more powerful marketing profiles of them as young adults."
Go deeper