GM says Cruise should be rated on test difficulty, not miles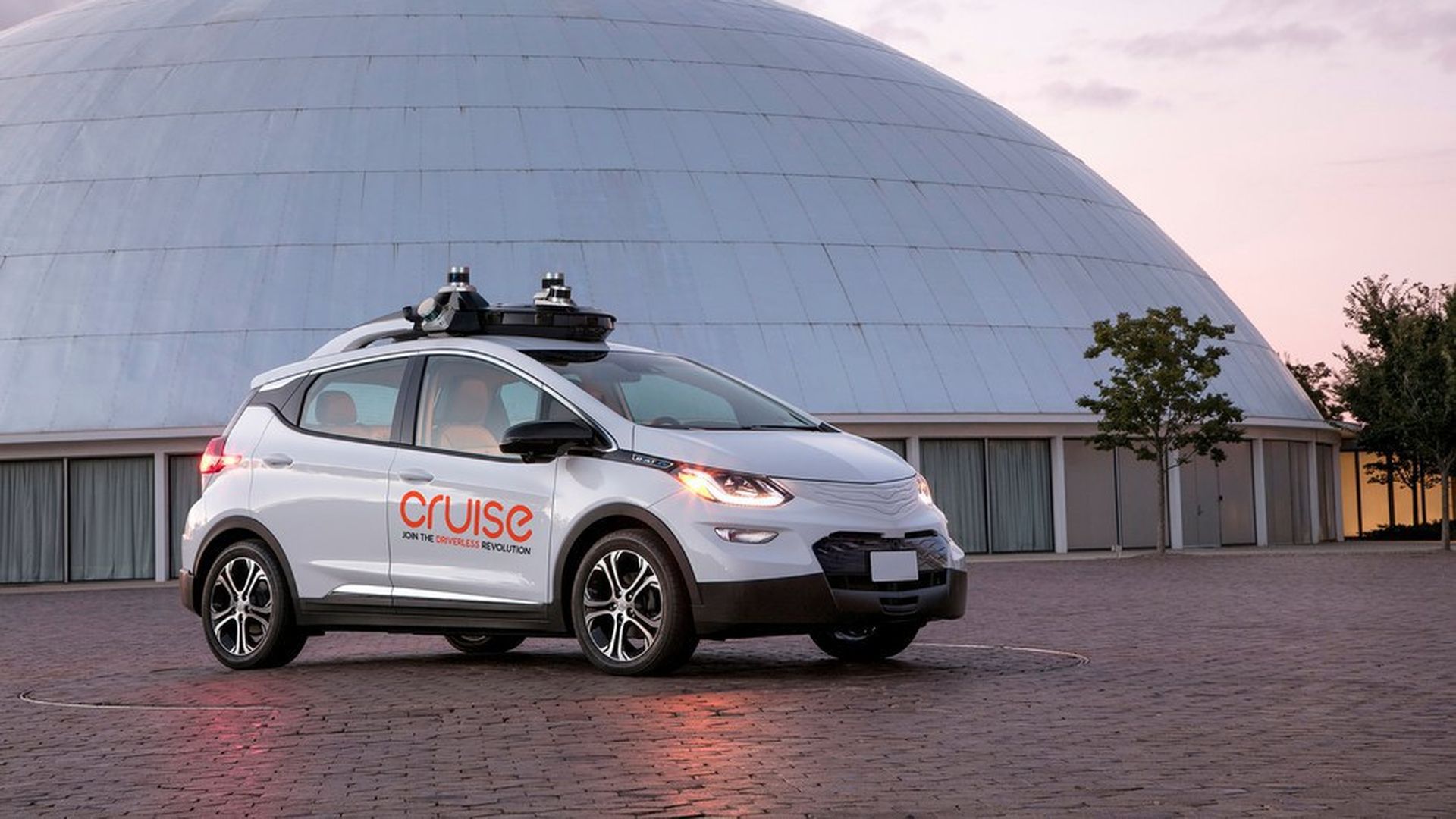 General Motors' self-driving car unit, Cruise, wants to shift how consumers (and the press) evaluate self-driving car technology, which has so far focused on the total number of miles driven.
Between the lines: This is Cruise's attempt to shake the notion that the company with the most autonomous miles driven has the best self-driving cars. Currently, that distinction, at least in California, goes to Waymo, Alphabet's self-driving car unit, which began working on this in 2009 (Cruise declined to share its miles driven so far in 2017). Cruise's move also comes just a day after a report from The Information that paints a bumpy picture of Waymo's self-driving cars, which have been driving around Chandler, Ariz., and nearby suburbs.
What Cruise is saying: "[D]riving in San Francisco is almost nothing like driving in the suburbs or anywhere else," Cruise co-founder and CEO Kyle Vogt told reporters on Tuesday. "My point today is not that it's going to take time but that testing in these environments will take less time."
In the company's view, by testing the Cruise cars in San Francisco, their cars encounter left turns, emergency vehicles, and other scenarios more often than cars being tested in Arizona suburbs.
Go deeper