GLAAD wants Nikki Haley to condemn LGBTQ abuses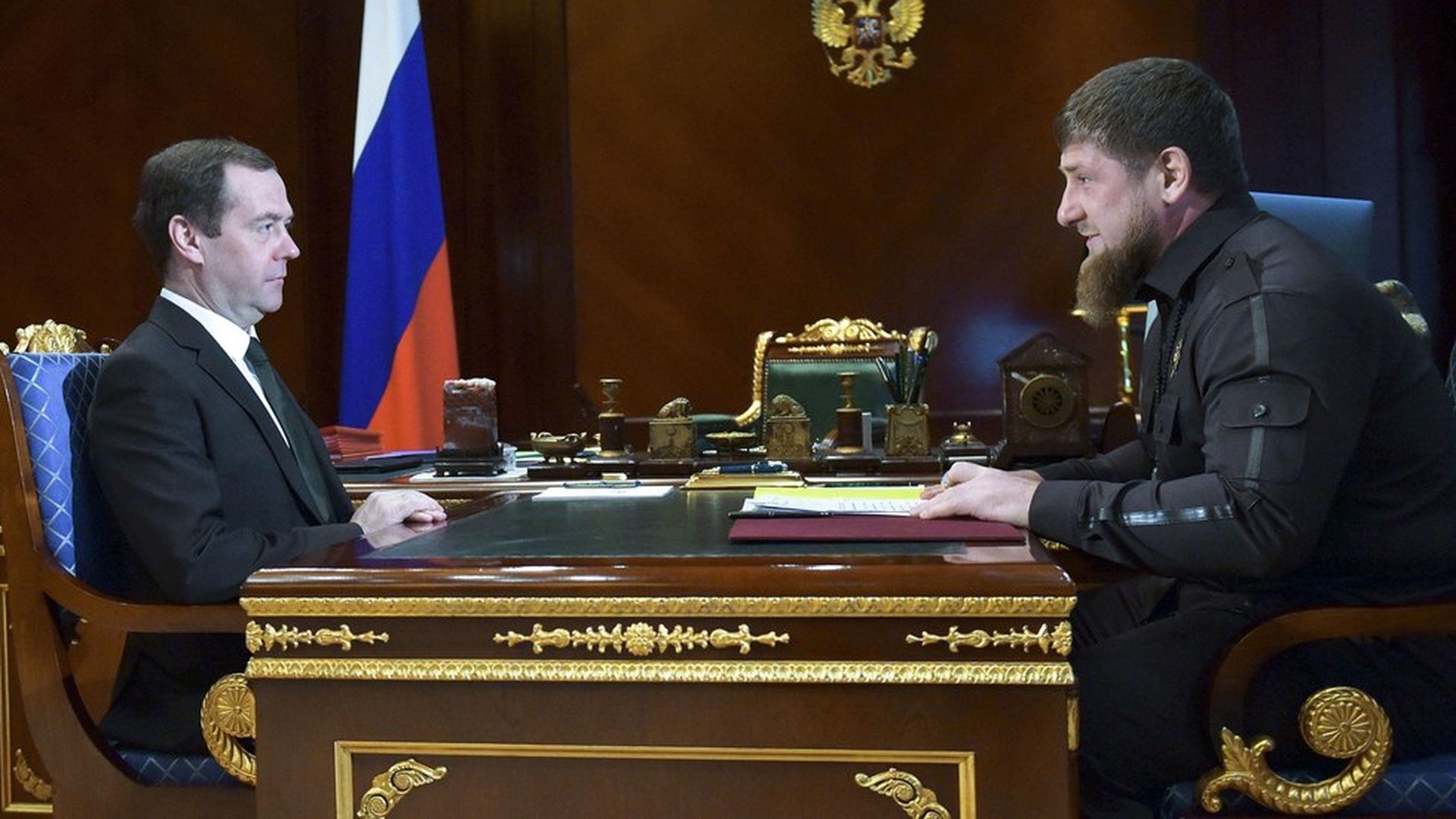 GLAAD President and CEO Sarah Kate Ellis is calling on U.S. UN Ambassador Nikki Haley to condemn the "humanitarian crisis" in the Russian Republic of Chechnya, which has been targeting, arresting, and abusing LGBTQ people:
As the leader of the free world, we can't watch in silence as the world slips back to an era we should never go back to.
What's happening: Russian newspaper Novaya Gazeta and human rights officials reported that police in Chechnya have detained more than 100 gay men in concentration camps, which has led to torture and death in some cases. The U.S. State Department issued a statement about its "concern" for the matter last week.
The other side: The spokesman for Ramzan Kadyrov, Chechnya's President, said, "You cannot arrest or repress people who just don't exist in the republic," and denied there were any homosexual men in the province.
Other scandals in Chechnya: Novaya Gazeta journalist Anna Potikovskaya, who had been critical of Kadyrov, was shot dead in her apartment building two days after she told Radio Free Europe/Radio Liberty that Mr. Kadyrov was "a coward armed to the teeth and surrounded by security guards."
Go deeper