GitHub funds effort to teach computer skills to LGBT youth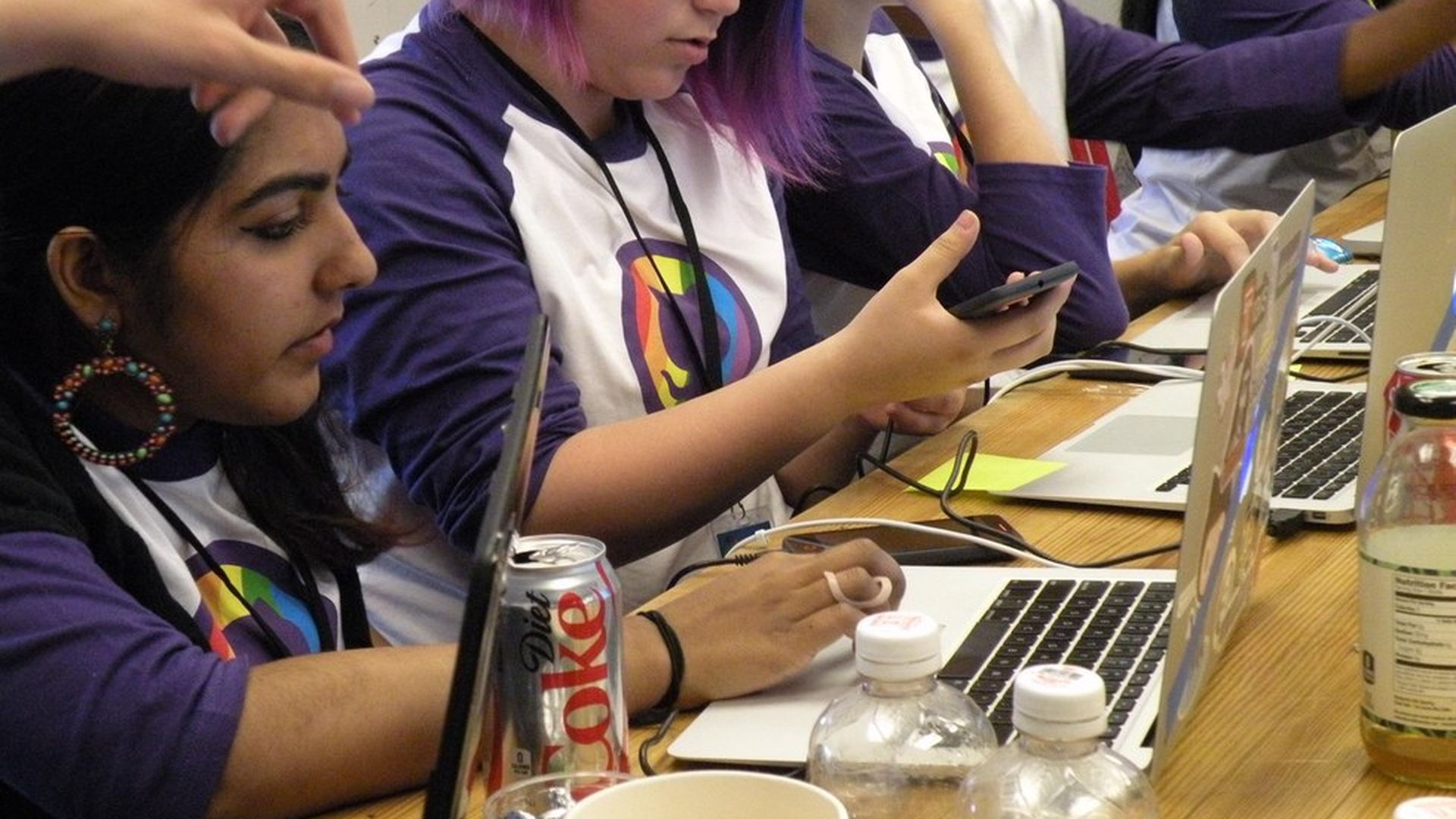 After years of working with LGBT tech group Maven, GitHub is writing the organization a big check. The open-source tech company has given the agency a three-year, $100,000 grant to help Maven expand its work, which includes tech-oriented summer camps for LGBT youth.
Maven hopes to use the grant to scale its summer camps to more cities and to formalize its curriculum so that LGBT centers can even run the programs on their own.
"Our goal is to replicate – not to do a Maven camp in every city," Maven CEO and founder Monica Ann Arrambide said in an interview. "We're not a product; we are about doing social good."
Arrambide also hopes to hire staff after having relied exclusively on volunteers for the first five years of Maven's existence.
GitHub VP Nicole Sanchez told Axios that she is hoping to inspire other tech companies to "step up and do the same or more" as GitHub. "$100,000 over three years isn't nearly enough to help Monica achieve her vision," she said.
Go deeper