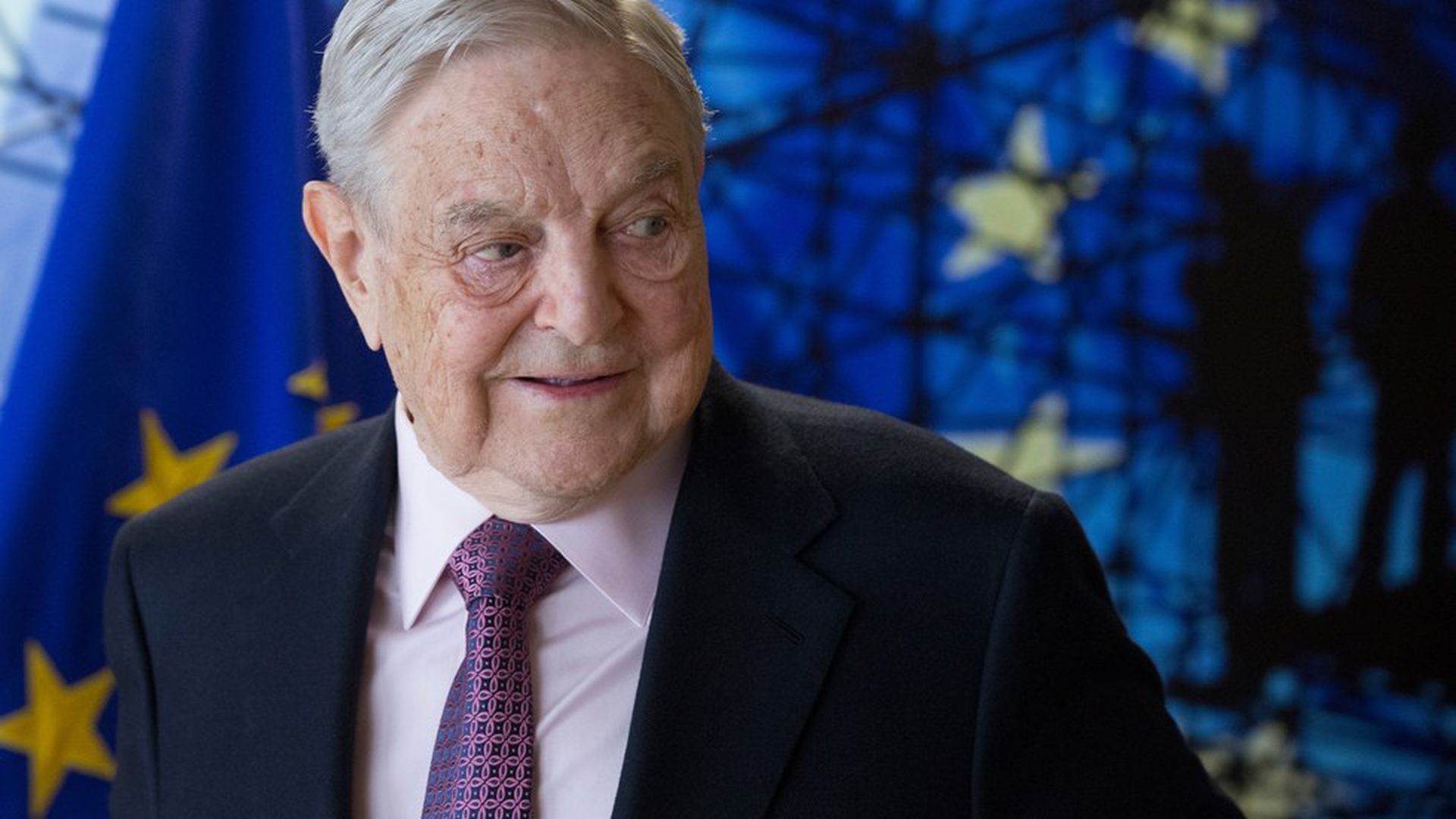 George Soros has invested $18 billion in Open Society Foundations, according to foundation officials, the Wall Street Journal reports. And Soros, who is one of the world's most successful investors, has done it again.
Why it matters: "Now holding the bulk of Mr. Soros's fortune, Open Society has vaulted to the top ranks of philanthropic organizations, appearing to become the second largest in the U.S. by assets after the Bill and Melinda Gates Foundation, based on 2014 figures from the National Philanthropic Trust."
About: "Having lived under both communism and a Nazi occupation in Hungary ... Soros hoped to foster 'open societies' in places where authoritarian governments held power."
Abroad: "Open Society ... operates through a network of more than 40 foundations and offices in countries from Afghanistan to South Africa. It has funded refugee relief, public-health efforts ... Open Society's activism has sometimes angered nationalist governments."
At home: "In the U.S., where Mr. Soros is a major contributor to liberal and Democratic causes, he is a lightning rod for conservatives. Open Society has supported efforts to overhaul immigration policies and the criminal-justice system ... It has supported activists working on issues raised by ... Black Lives Matter."
Go deeper with the Journal.
Go deeper