Gen. Mattis will be the Secretary of Defense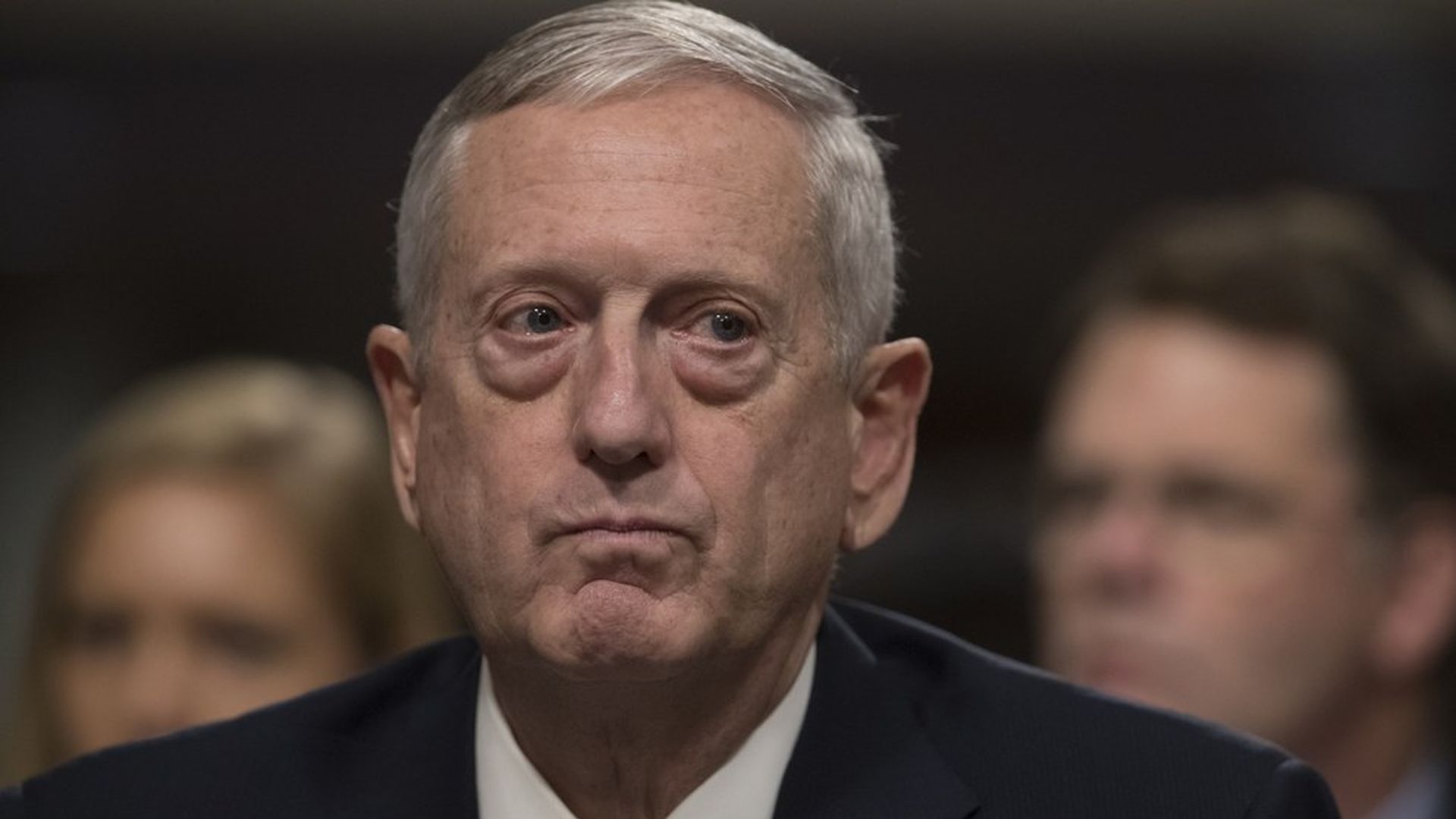 The retired general came to Capitol Hill today to face questions from the Senate Armed Services committee.
The big story: Mattis cleared his main hurdle today, securing Senate support for a waiver allowing him to speed up the waiting process for retired military officers to become Secretary of Defense. The vote wasn't close, at 81 to 17.
What's next: A House vote on the waiver, and a Senate vote on confirmation. He'll pass both. (Hearing recaps below.)
On threats to global order: Mattis named Russia, terrorist groups and China as the big three threats. He elaborated in an exchange with John McCain, below: Retired Gen. James Mattis: The world order is under the biggest attack since WWII https://t.co/j6jNyCkKvZ https://t.co/JXtwKNd7ul— CNN Politics (@CNNPolitics) January 12, 2017
On the Iran deal: "When America gives its word, we have to live up to it.""It's not a deal I would have signed."
On women in the military: "I have no plan to oppose women in any aspect of our military. In 2003 I had many marines who happened to be women serving."
On allowing the LGBT community to openly serve: "Frankly Senator, I've never cared much about two consenting adults and who they go to bed with."
On when he'll be willing to advocate other opinions to Trump: "On every circumstance."
On whether Congressional AUMF is a must: "Yes, senator, it is."
On using necessary force with North Korea: "I don't think we should take anything off the table."
Go deeper