Gavin Newsom worried about robots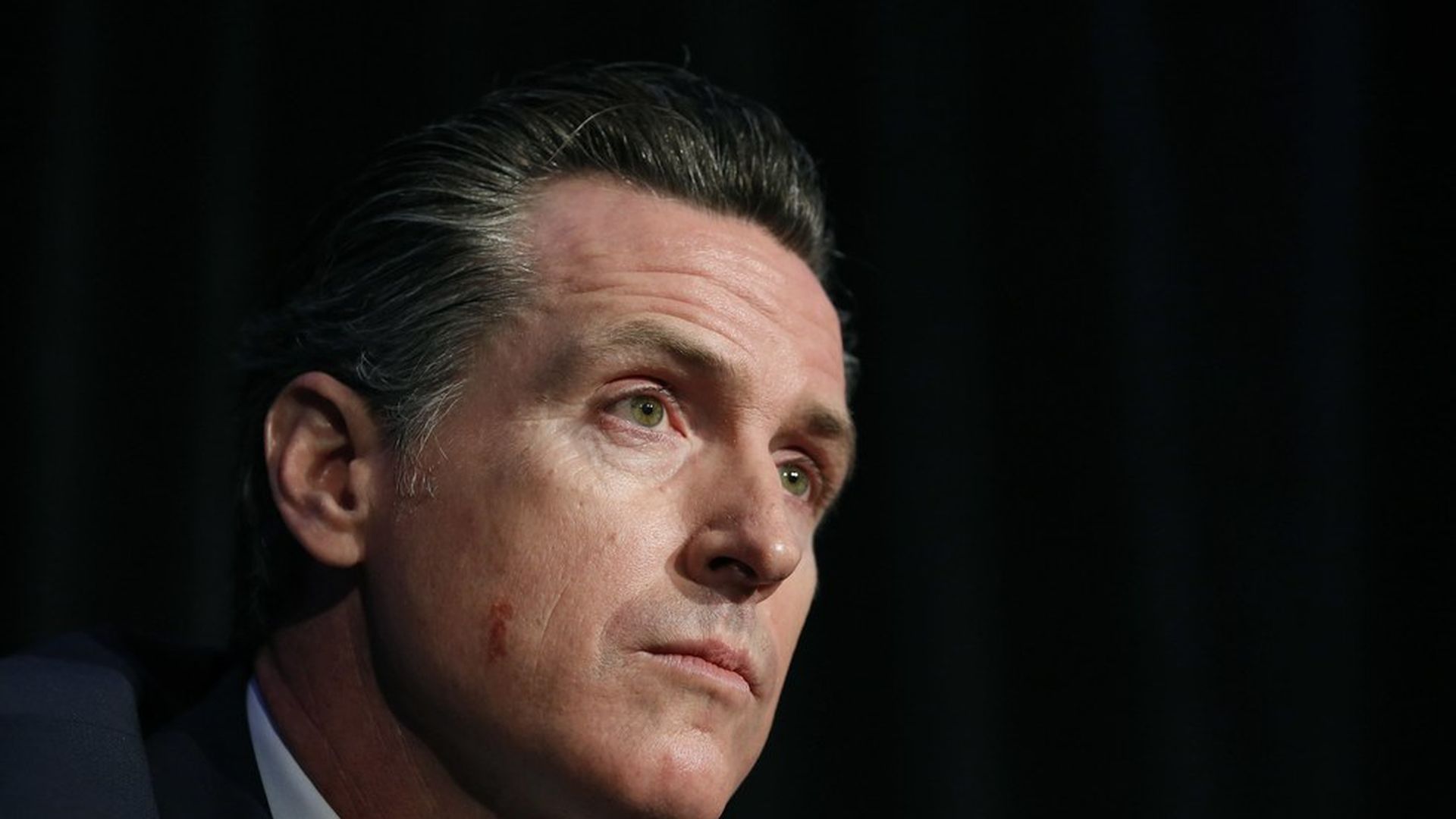 Gavin Newson, California's lieutenant governor and a frontrunner to become governor next year, says there's an "empathy gap" as Silicon Valley rushes ahead with technology that will upend society. According to the Guardian:
He says that while he respects technology, "I'm starting to appreciate the downsides more and more".
Why it matters: Newson is a rising Democratic political star giving voice to concerns some have about how technology is threatening jobs.
Go deeper