Gary Cohn cleans up Trump's Germany comments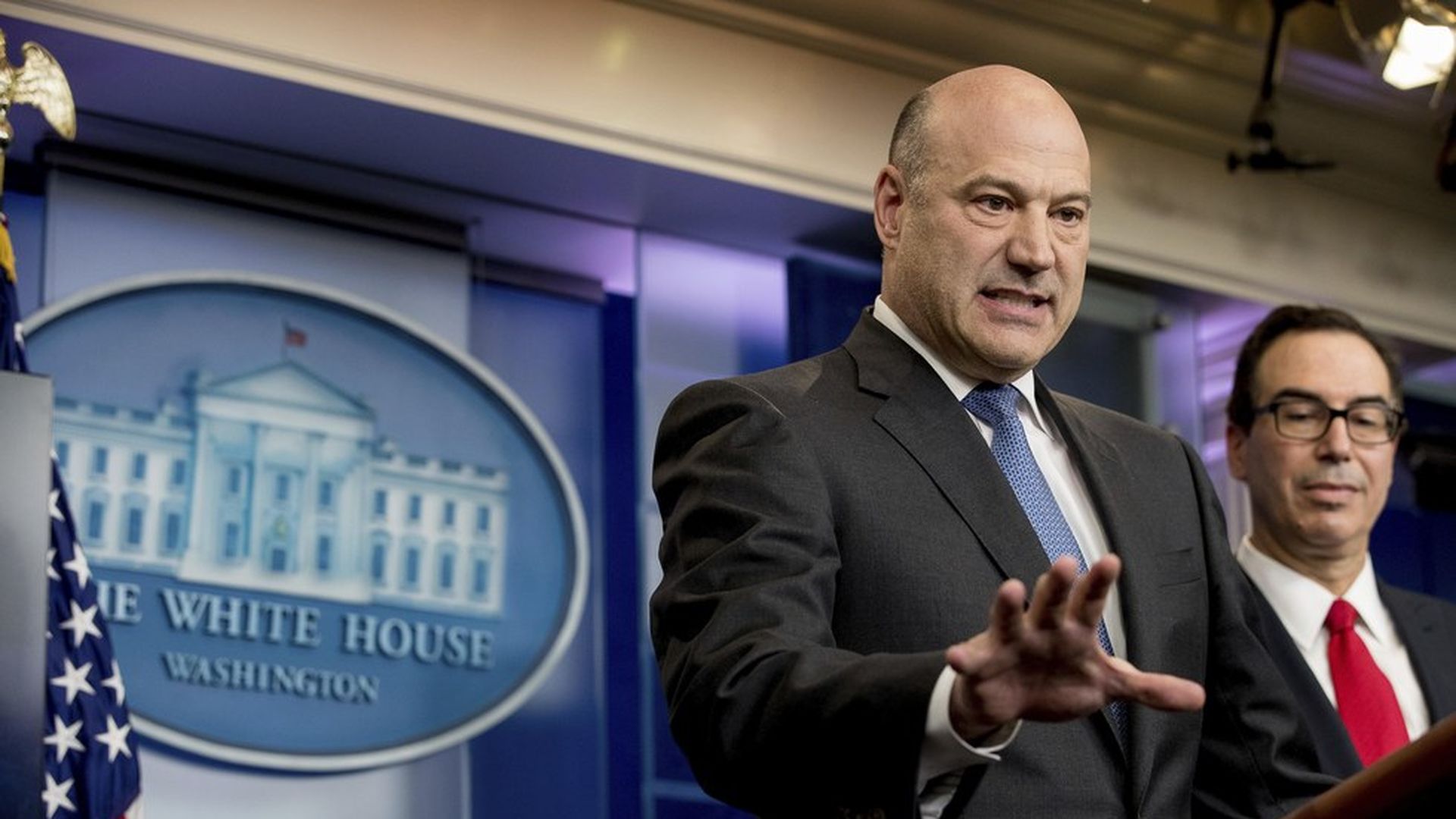 Just before the end of his first overseas trip, President Trump made a testy remark about Germany and their trade deals. "The Germans are bad, very bad," Trump said, according to German news magazine Der Spiegel. "See the millions of cars they sell in the U.S., terrible. We will stop this."
This comment sparked some tension between Trump and his EU counterparts. Per the White House pool report, WH Chief Economic Adviser Gary Cohn stepped in to clean up Trump's comments. "He said they're very bad on trade but he doesn't have a problem with Germany," Cohn told POLITICO's Tara Palmeri. "He said his dad is from Germany. He said 'I don't have a problem with Germany, I have a problem with German trade.'"
Cohn's comments on the G7 Summit:
"I'm not sure whats going to happen. The president is very open to hearing the views of the other leaders."
"He was very clear and transparent on what his point of view has been. We want to have an open dialogue. It's intimate, it's a small group, so you don't know where it's going to go."
The Trump effect: "If you know how it's going to go then what's the point?"
Cohn's comments on the Paris agreement:
"I think he's leaning to understand the European position. Look as you know from the U.S., there's very strong views on both sides. Both sides are running ads. So he knows that in the U.S. there's very strong opinions on both sides but he also knows that Paris has important meaning to many of the European leaders. And he wants to clearly hear what the European leaders have to say."
Go deeper