Garber to lead delegation to Montreal Protocol talks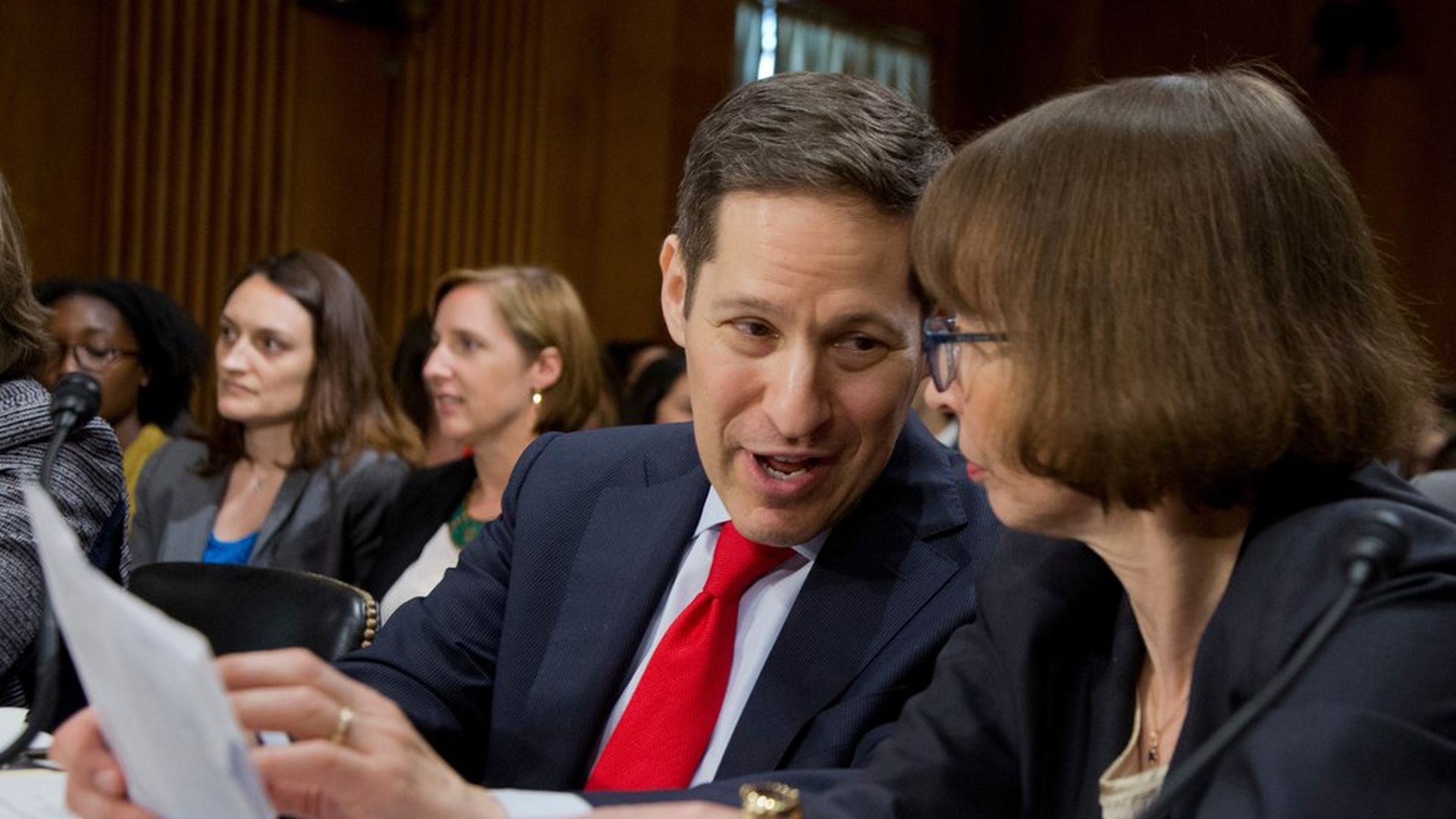 Judith Garber, a career diplomat in an acting position at the State Department, is set to lead the Trump administration's delegation to a meeting this week in Montreal discussing an amendment to the 30-year-old treaty protecting the Earth's ozone layer, according to an administration official.
Why it matters: By not sending a higher level official, it shows the continued low priority the administration places on environmental and climate change issues. Garber, a 30-year career diplomat, also led the administration's delegation to the recent climate talks in Bonn, Germany, after a higher level official bowed out at the last-minute due to a family emergency.
The big picture: The meetings this week in Montreal are about a recent amendment to the Montreal Protocol, a global treaty created 30 years ago to fix the hole in the Earth's ozone layer (and now it's achieving its goal).
World leaders, led by the Obama administration, agreed in October 2016 to the Kigali amendment, which would phase down emissions of powerful greenhouse gases in refrigerants called hydrofluorocarbons (HFCs). HFCs are used in many appliances from air conditioners to refrigerators.
What's next: The Trump administration needs to send over to the Senate for official ratification the treaty before the U.S. can be an official party to the amendment. Backers of the effort, which includes chemical companies that make new climate-friendly refrigerants, aren't rushing the effort, given the polarized politics of climate change and the timing so close to the Bonn talks.
Go deeper:
The Montreal treaty doesn't suffer from the same procedural issues as the Paris climate deal does, which increases the chances of it ultimately sticking despite the administration's aversion to climate issues.
The amendment is set to go into force (for those that have officially signed onto it) in January 2019, thanks to Sweden just recently signing on and meeting the ratification threshold, per the NYT.
Go deeper