Gag order issued in Manafort, Gates case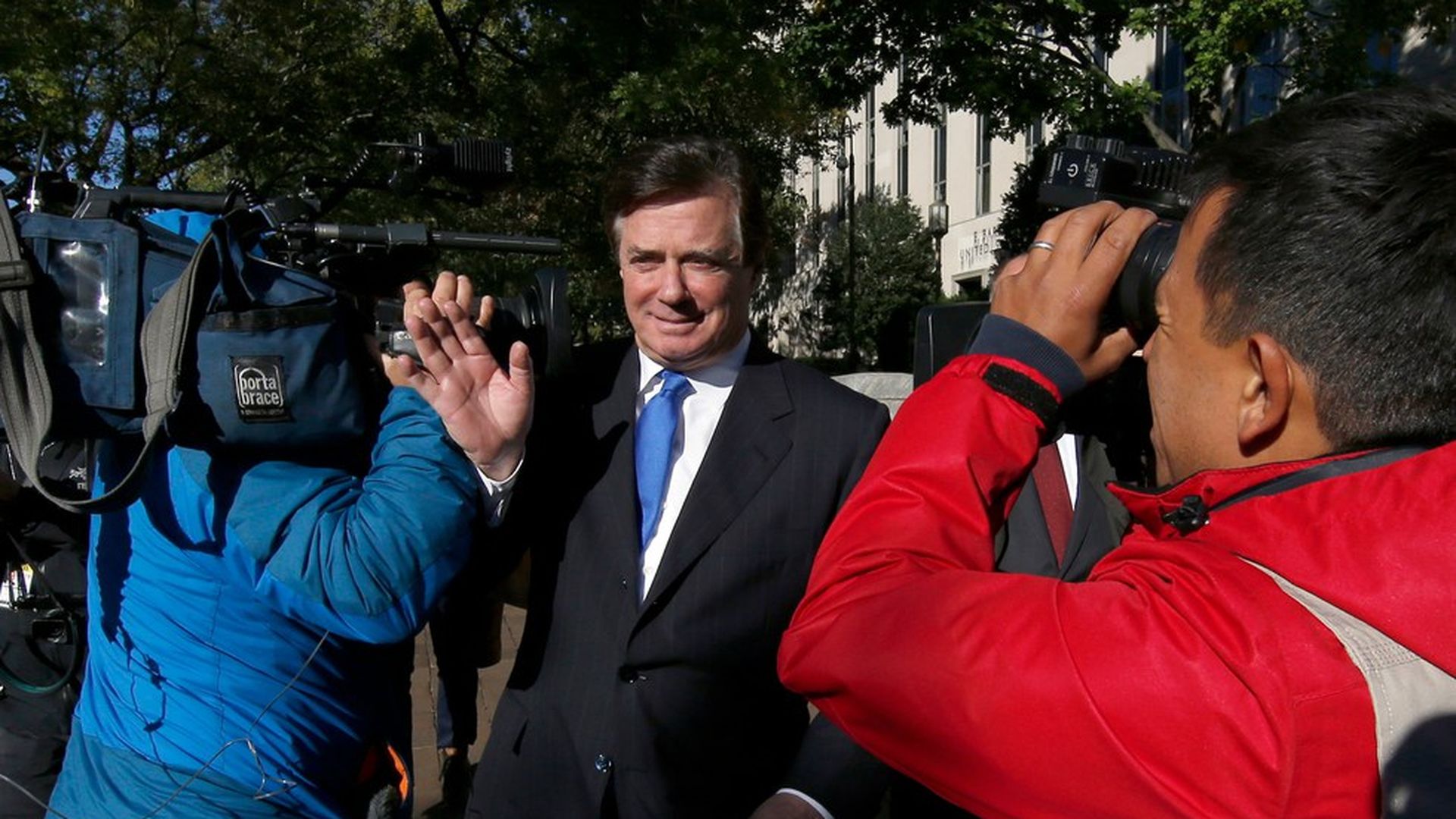 U.S. District Court Judge Amy Berman Jackson issued a gag order Wednesday to discourage lawyers, defendants, and witnesses from making statements to the media in the case against Trump's former campaign chairman Paul Manafort and his business pal Rick Gates, Politico reports. The gag order doesn't outright ban statements to the media, just those that may bring "prejudice" to the case.
Why it matters: This is a sign the judge is trying to keep the eventual trial from becoming "a public relations campaign," as she put it in a hearing last week. But the impact of the gag order may be limited. As former Justice Department prosecutor Peter Zeidenberg told Politico: "It doesn't apply to the president and he's the one who's going to be shooting off his mouth on this more than anyone else."
Go deeper