Funding insurer subsidies isn't going to be easy for Congress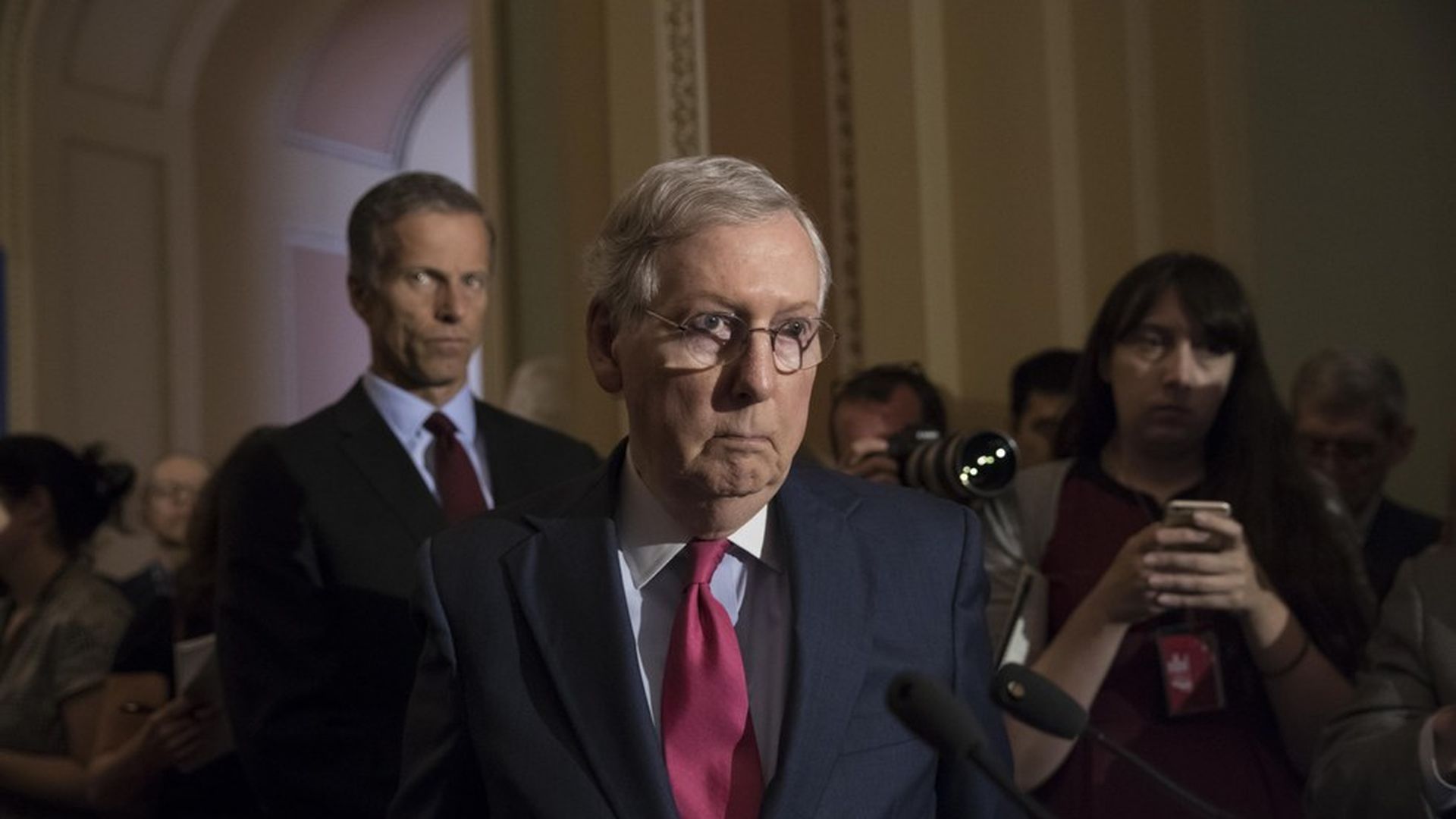 Complex Senate rules are adding another snag to the debate over Affordable Care Act insurer subsidies. While insurers are begging Congress to fund them, the Senate can't just fold the subsidies as written in the ACA into its health care legislation without breaking the rules, GOP aides tell me.
That's because the Senate is trying to pass its bill through "reconciliation," which requires every provision to have an impact on the budget. Current spending projections assume the subsidies are being paid, so simply writing a law saying "Congress approves these payments" doesn't spend or save money. Thus, it can't be included in reconciliation.
Why this matters: It means that to make the payments under the reconciliation bill, as opposed to in separate legislation, Republicans would have to tinker with the payments to make them cost something or save money.
The stakes: Insurers say that without the subsidies — which help low-income people pay their out-of-pocket health care costs — they'll have to either drastically raise premiums or pull out of exchanges. Plans must decide whether to participate in federal exchanges in 2018 by June 21.
The conflict: Even if Republicans try to handle the payments in the reconciliation bill, it creates more potential for trouble between moderates and conservatives.
Conservatives have very little sympathy for insurers, and President Trump has said many times that if the subsidies go unfunded it forces Democrats to the negotiating table on health reform. But moderates are reluctant to cause chaos in the marketplaces, especially because there is ample reason to think Republicans would be blamed.
"We have the same conundrum on including it and alienating conservatives, or not including it and alienating insurance companies," a senior GOP aide told me. "I think at this point the goal would be to pair [the subsides] with some comparable policy reform."
The aide said, under this plan, the payments would likely be made for 2018 and 2019 plan years, saving money over ten years. Currently the subsidies are permanent spending and would be made every year.
Another wrinkle: The House Republican lawsuit over the legality of the subsidies was delayed for 90 days on Monday. While the Senate hopes to pass legislation before then, if something unpredictable happens in the case before the Senate acts — like the parties settle, or the administration drops the case — it could change the constraints members are working within. That could send them back to the drawing board.
The other options: Congress could just pass separate legislation funding the subsidies, subject to the regular 60-vote Senate threshold. But this seems unlikely right now, as it'd probably be seen by Republicans as supporting the ACA without attaching conservative reforms.
Congress could also deal with the subsidies through the normal appropriations process, but that could be too slow for insurers.
Go deeper