Funding cuts for international health programs carry big risks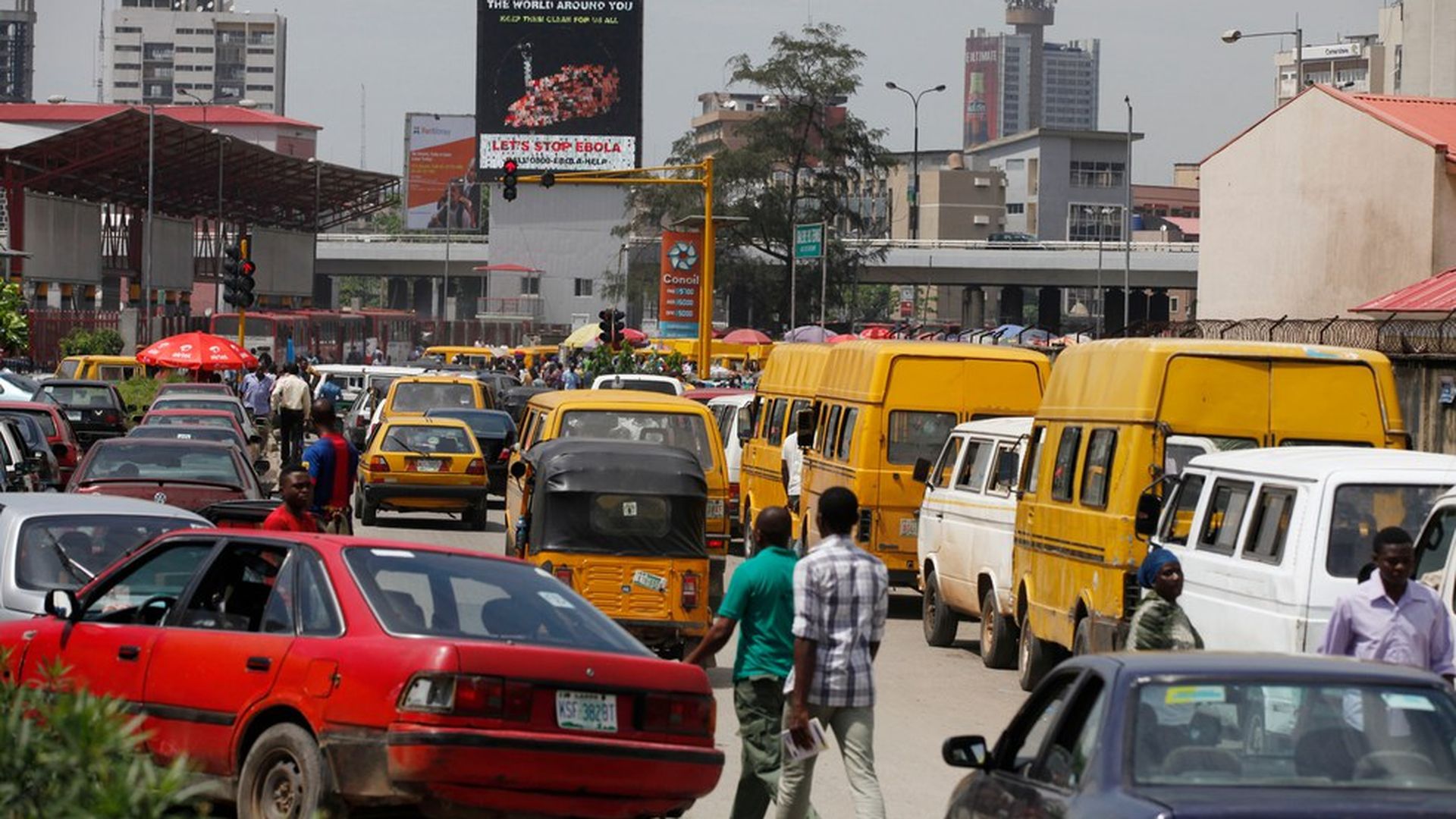 The importance of rich countries funding disease prevention efforts in poor countries "is as uncontroversial a position as exists in public health," Ed Yong writes in the Atlantic. But under the Trump administration's budget, U.S. funding for international health programs would see substantial cuts.
Why it matters: The 2014 Ebola outbreak in Nigeria was halted in three months, with only 19 cases and eight deaths. This outbreak, which had the potential to spread across the globe as a pandemic, killing millions and costing trillions, was contained largely thanks to Nigeria's existing, U.S.-funded disease prevention infrastructure. The disappearance of this funding could leave poorer nations unequipped to contain infectious diseases.
The backdrop: Wednesday, delegates from 50 nations will gather in Kampala, Uganda for a meeting of the Global Health-Security Agenda, convened in 2014 by then-President Obama. In anticipation of the meeting, global health non-profit PATH released a new report calling on the U.S. to double down on its commitment to funding disease prevention programs abroad. But President Trump's budget will slash at least 10% from the $450 million — or 0.1% of the defense budget — the U.S. spends on these programs annually.
Key quote: "The weakest country among us with the ... least preventative-care capabilities [is] going to be the patient-zero outbreak source," Tom Bossert, homeland security advisor to the president, said. "And they're going to end up killing and infecting the world, and so we need to put money into places that don't have the money to do it themselves to prevent loss of life here. So that's it."
Go deeper: How to prepare for the next pandemic
Go deeper