Full text: Homeland security adviser's update on Puerto Rico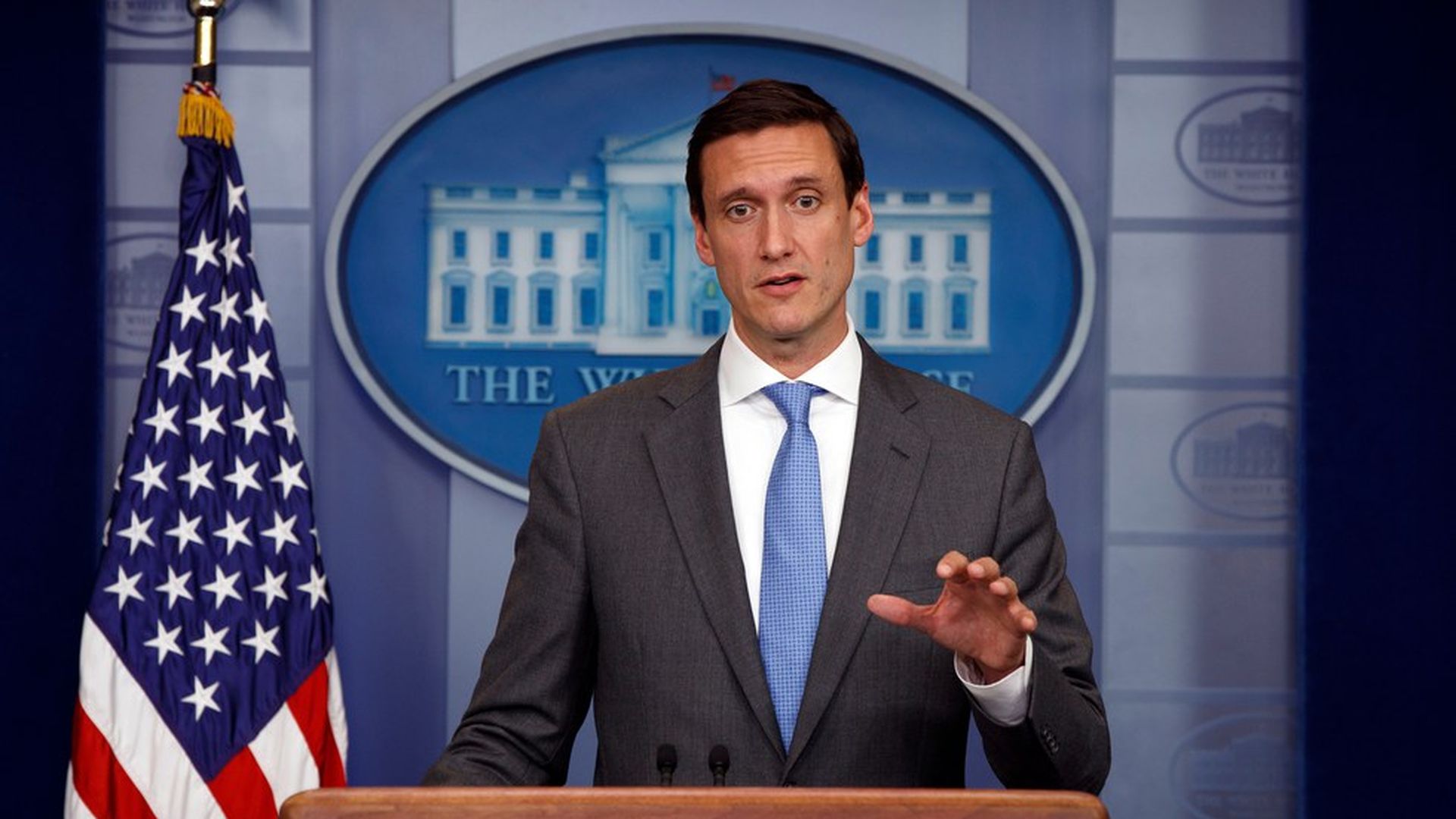 Here's the full text of an update on Puerto Rico that White House homeland security adviser Tom Bossert sent his West Wing colleagues:
To inform you, I traveled with Brock to Puerto Rico and the U.S. Virgin Islands on Monday and saw two dedicated Governors on badly damaged islands. I was deeply inspired, as I had been on our trips to Texas, Louisiana and Florida to see the people in need and those tending to them. We are making progress. In Puerto Rico, urban search and rescue teams have covered 100% of the island, searched more than 2,600 structures, saved or assisted more than 840 individuals, and are continuing efforts. Power is being restored to hospitals, and all hospital assessments are complete. 59 hospitals are partially operational, either caring for the patients they have, or receiving patients. One hospital is fully operational. Drinking water is being restored. 45% of customers in Puerto Rico have access to drinking water. Stores are opening. 49% of grocery and big box stores are open in Puerto Rico. Nearly 700 retail gas stations are operating (with limitations). Food and water continues to be delivered and distributed. Puerto Rico established 11 regional staging areas around the island. Luis Munoz Marin International airport (SJU) three miles southeast of San Juan is accommodating daily commercial flights.
Lack of power and the persistent commodity distribution problems on the island are major focuses right now. This is still an urgent situation.
An EOP update call is scheduled for 3:00 pm today after the 12:30 FEMA call. Doug Fears will coordinate. These calls will continue throughout this week. And, thanks to the intervention of General Kelly, who made a personal phone call, John Daly will extend his service at the White House as Deputy Homeland Security Advisor for another couple weeks. Thank God!
I hope to turn the corner on our public communications and want to thank Hope and Jessica Ditto and Mercy and Sarah Sanders for all that they and their team are doing. Jessica is working today with DHS to put together a multi-department external affairs plan, with multiple Secretaries, me, Brock, and Mick with coordinated general and specific Puerto Rico themes and department level details. I recommend that today and tomorrow we use the general theme of supporting the governor and standing with the people of Puerto Rico to get them food, water, shelter and emergency medical care. Monday and Tuesday we can pivot hopefully to a theme of stabilizing as we address temporary housing and sustaining the flow of commodities and basic government services, including temporary power. After that we focus on restoration of basic services throughout next week and next weekend. Then we start a theme of recovery planning for the bright future that lies ahead for Puerto Rico. Planned hits, tweets, tv bookings and other work will limit the need for reactionary efforts.
The storm caused these problems, not our response to it. We have pushed about as much stuff and people through a tiny hole in as short a timeframe as possible.
We will continue to support Governor Rossello, help Elaine Duke and Brock Long, and keep focused on the needs of the survivors. We have a strong ground game in place on the island with military leadership. Rossello should continue to get more public messaging support from us. His daily 8:00 am press conference on Puerto Rico is the definitive source for new updates.
Say a prayer for those who died and those sleeping in shelters and in badly damaged homes today. Get some rest yourself if you can, and remember to rededicate yourself to this effort.
The President's visit Tuesday will inspire the people and let them know we all care.
In mid October, Mick and Marc will lead the effort to the Hill for more funds for emergency work, recovery programs and other offsets, and to replenish and hopefully reform the flood insurance program. In the meantime, we have plenty of ready money and another $6+ billion will be released to FEMA October 1st as part of our last supplemental deal.
Thank you, keep it up!
-Tom
Go deeper