French president calls out Russian "propaganda" in front of Putin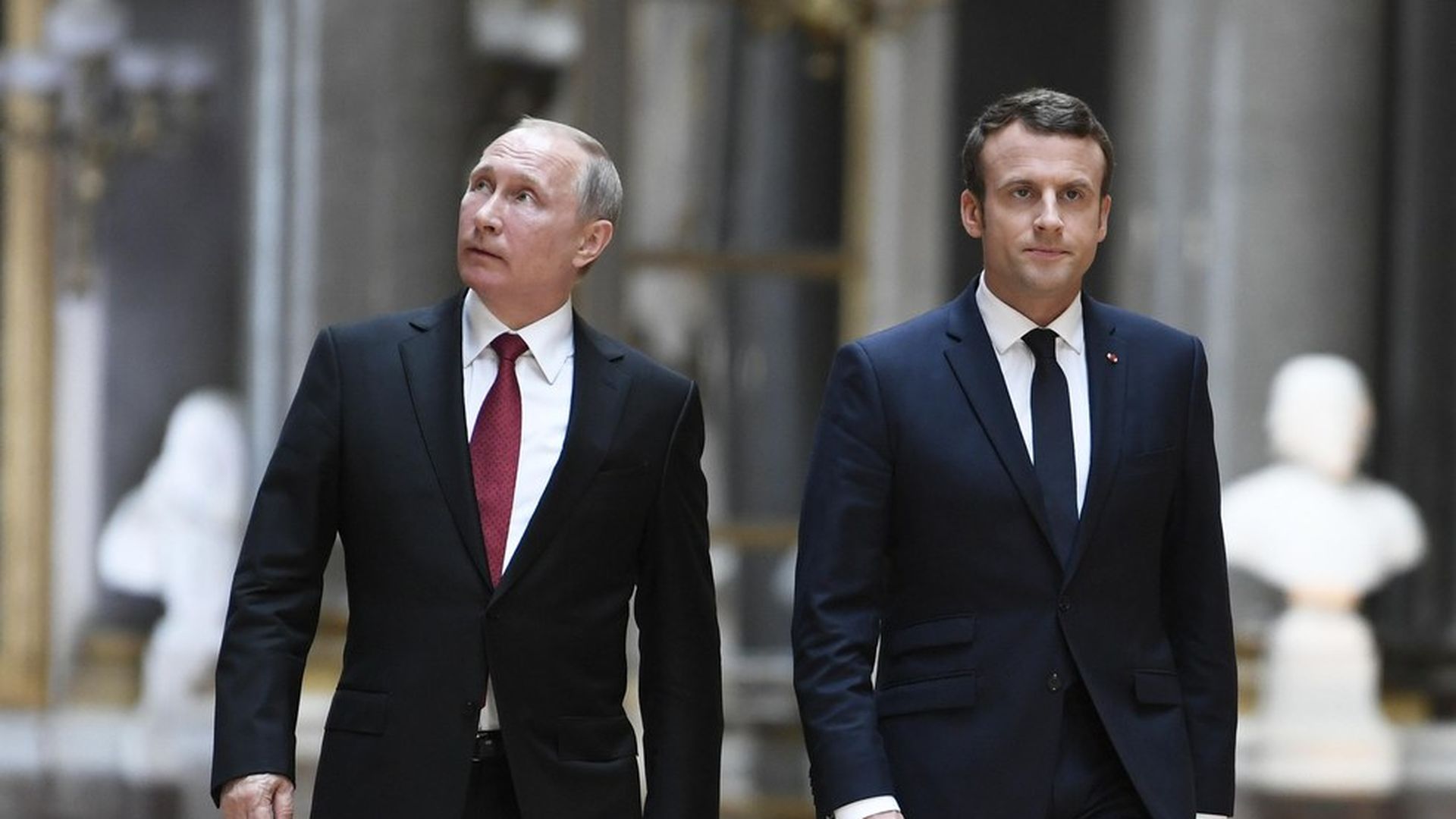 French President Emmanuel Macron and Russian President Vladimir Putin gave a joint press conference today, highlighted by Macron publicly accusing two Russian media outlets of spreading propaganda against him.
The two outlets: Russia Today and Sputnik, both of which operate in the U.S.
The backstory: Much like in the U.S., Russian outlets were instrumental in backing the populist Marine Le Pen during the French election. Before Macon and Putin met, Le Pen tweeted that she "rejoices that V. Putin is being welcomed to France. Our relations must be normalized."
Putin's pushback, per AP: "Putin described Le Pen as a politician who wants to develop friendly ties with Russia. Putin says it would be strange if Russia rebuffed overtures from European politicians who want to strengthen relations. He says the meeting with Le Pen didn't represent an attempt to sway the race."
Go deeper