Freedom Caucus head kiboshes Obamacare repeal draft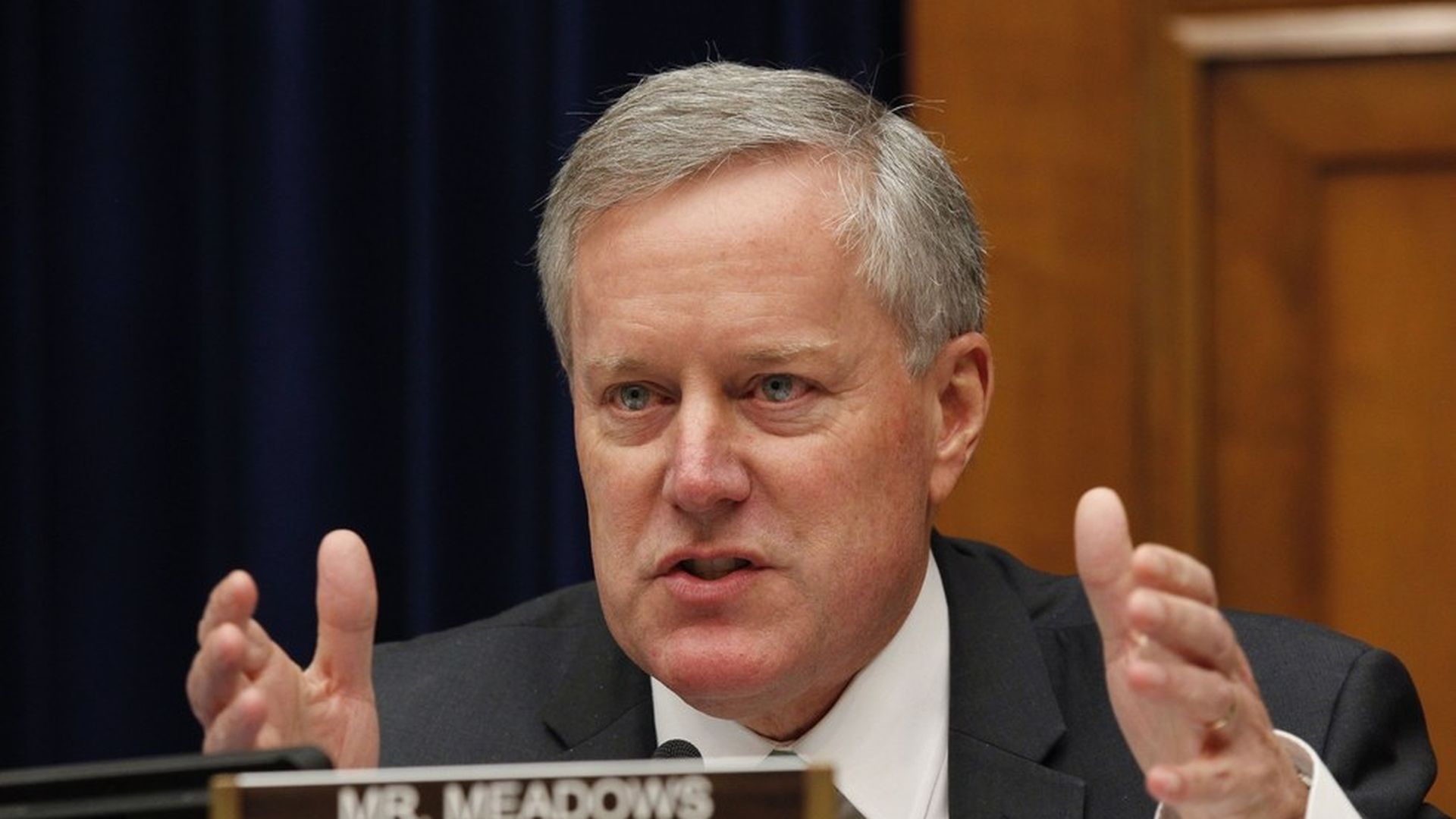 Rep. Mark Meadows, the chairman of the ultra-conservative Freedom Caucus, told CNN today that he'd vote against the leaked Obamacare repeal bill drafted by House Republicans. He said that refundable tax credits included in the draft "are nothing short of an entitlement program."
His key quote: "A new Republican president signs a new entitlement and a new tax increase as his first major piece of legislation? I don't know how you support that — do you?"
Read between the lines: Meadows — and by extension, at least some other members of the Freedom Caucus — might then oppose any repeal bill that includes tax credits.
But then again: The WSJ reported today that the GOP might pursue a "now or never" approach for repeal, forcing Republican lawmakers to get in line or risk being a party pariah.
Go deeper