Franken's former female staffers defend him amid allegations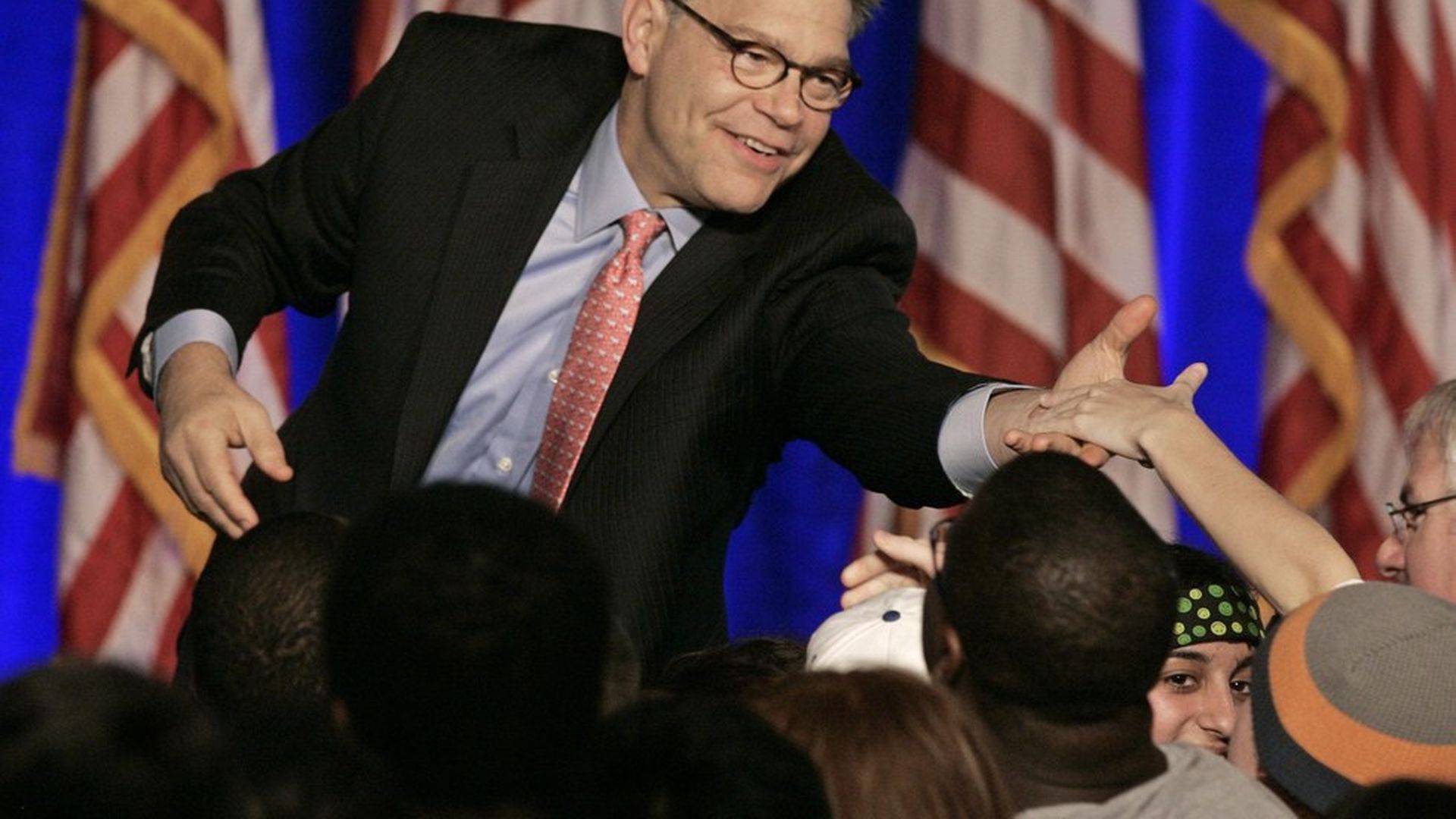 Amid a firestorm of criticism for his alleged sexual misconduct, eight of Sen. Al Franken's former female staffers issued a joint statement obtained by the Star Tribune Friday saying the senator treated them "with the utmost respect" and "was a champion for women both in the legislation he supported and in promoting women to leadership roles in our offices."
Franken's former chief of staff, Casey Aden-Wansbury, also told ABC News that during the eight years she had known him, "he has always worked hard to create a respectful environment for his staff." She added that "the inappropriate behavior reported today does not live up to the values I know he holds."
Go deeper