Franken would be first senator to face sexual harassment ethics probe in 25 years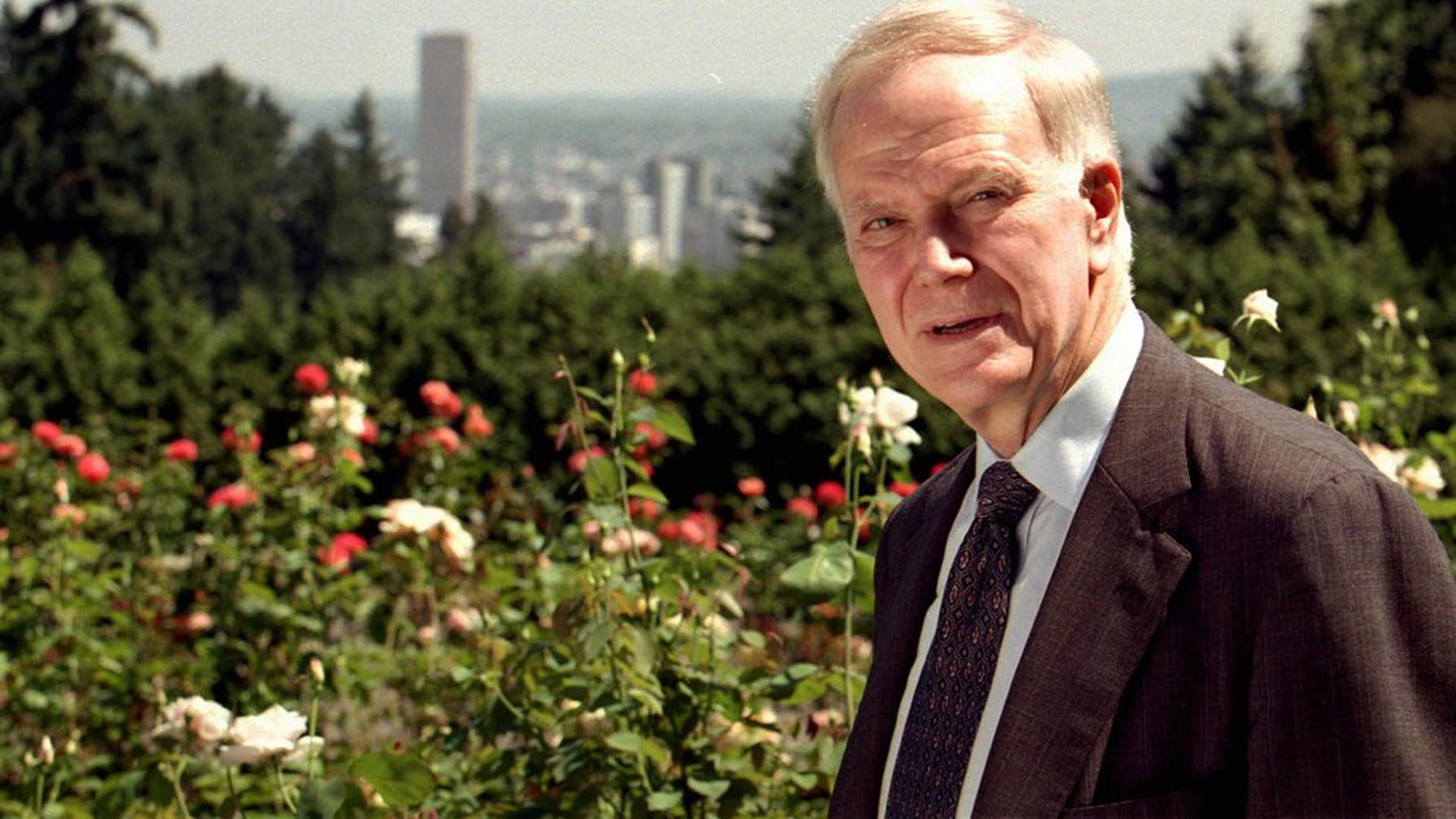 The last time a U.S. senator faced an Ethics Committee investigation into allegations of sexual harassment or assault was in 1992. The senator was Bob Packwood of Oregon — accused of unwanted sexual advances by more than two dozen women over the course of 25 years — and the chair of the Ethics Committee was Mitch McConnell.
Why it matters: McConnell called Thursday for the committee to launch an investigation into a harassment allegation against Sen. Al Franken, who has said he'll cooperate. The Majority Leader has also said that, if elected, Roy Moore — Alabama's Republican candidate for Senate who has been accused of child sexual abuse — will face the Ethics Committee "immediately" after he's sworn into office.
In 1992, Packwood won re-election in Oregon. Days later, the Washington Post published a front page story detailing 10 women's allegations of sexual harassment. In the weeks and months that followed, more than a dozen additional women voiced allegations against the senator.
The Ethics Committee voted unanimously to expel Packwood in September of 1995. "These were not merely stolen kisses, as Senator Packwood has claimed ... There was a habitual pattern of aggressive, blatantly sexual advances, mostly directed at members of his own staff or others whose livelihoods were connected in some way to his power and authority as a Senator," McConnell said, per the New York Times. The next day, Packwood resigned in disgrace, ending his 27-year career.
Go deeper: "Past Sexual Misconduct Cases Show McConnell Is Willing to Take a Tough Line," by the New York Times
Go deeper