Franken says net neutrality should apply to Google, Facebook and Amazon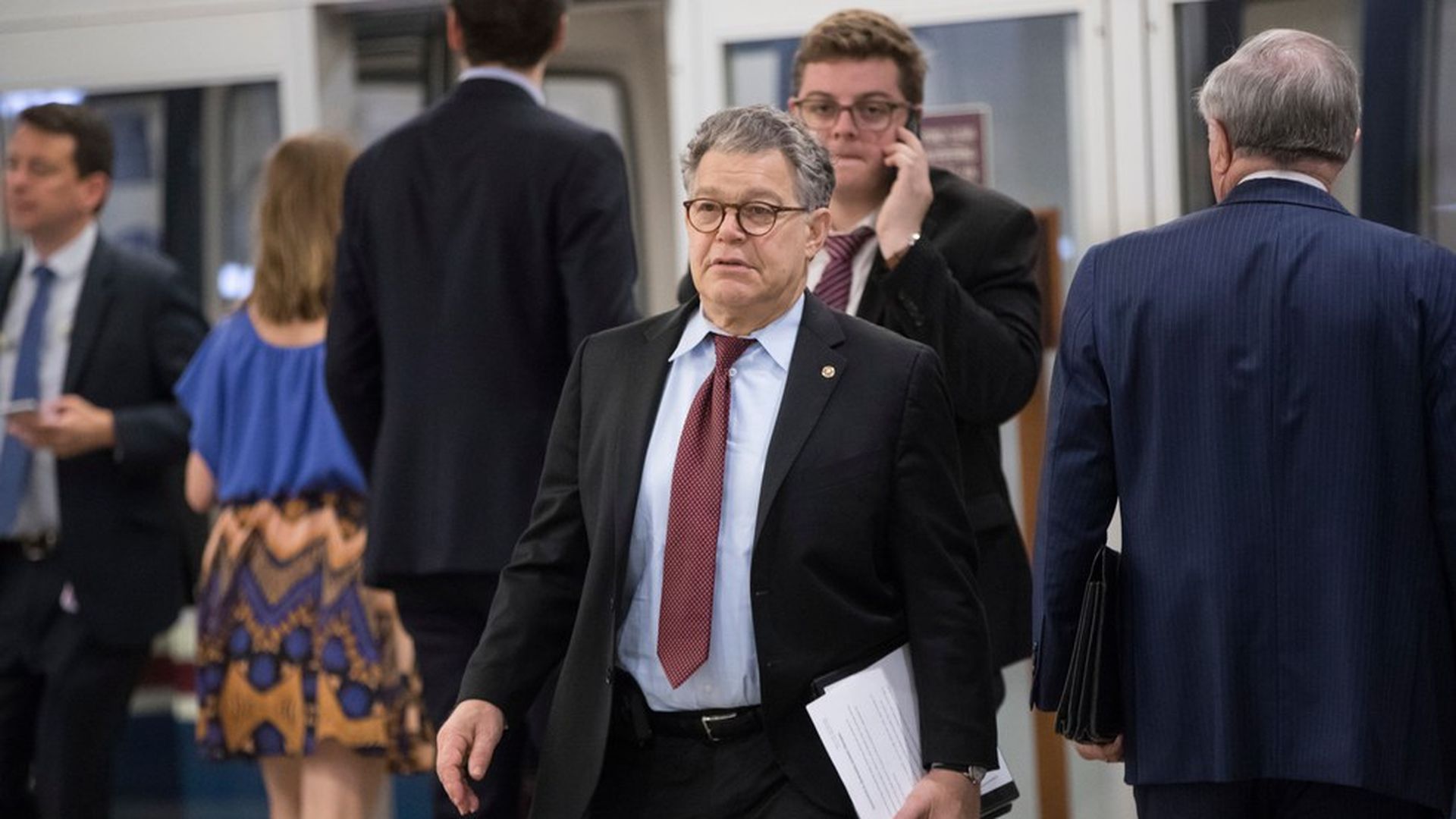 Democratic Sen. Al Franken said on Wednesday that the basic idea of net neutrality — that all web traffic and content should be treated the same — should apply not just to the internet service providers whose networks carry that content but also platforms that host it. Here's what he said at an event held by the progressive Open Markets Institute, where he name-checked Facebook, Google and Amazon:
While we fight to preserve the [current net neutrality regulations], we must now begin a thorough examination of big tech's practices in order to secure the freeflow of information on the internet.
Why it matters: It's not clear how net neutrality would be enforced on the largest web platforms. But the idea that ISPs and major web platforms should be treated equally is gaining some traction, as tech companies face broad political pressure.
Go deeper: Franken published this op-ed in The Guardian after speaking at the event.
Go deeper