Franken faces ethics probe over harassment, says he'll comply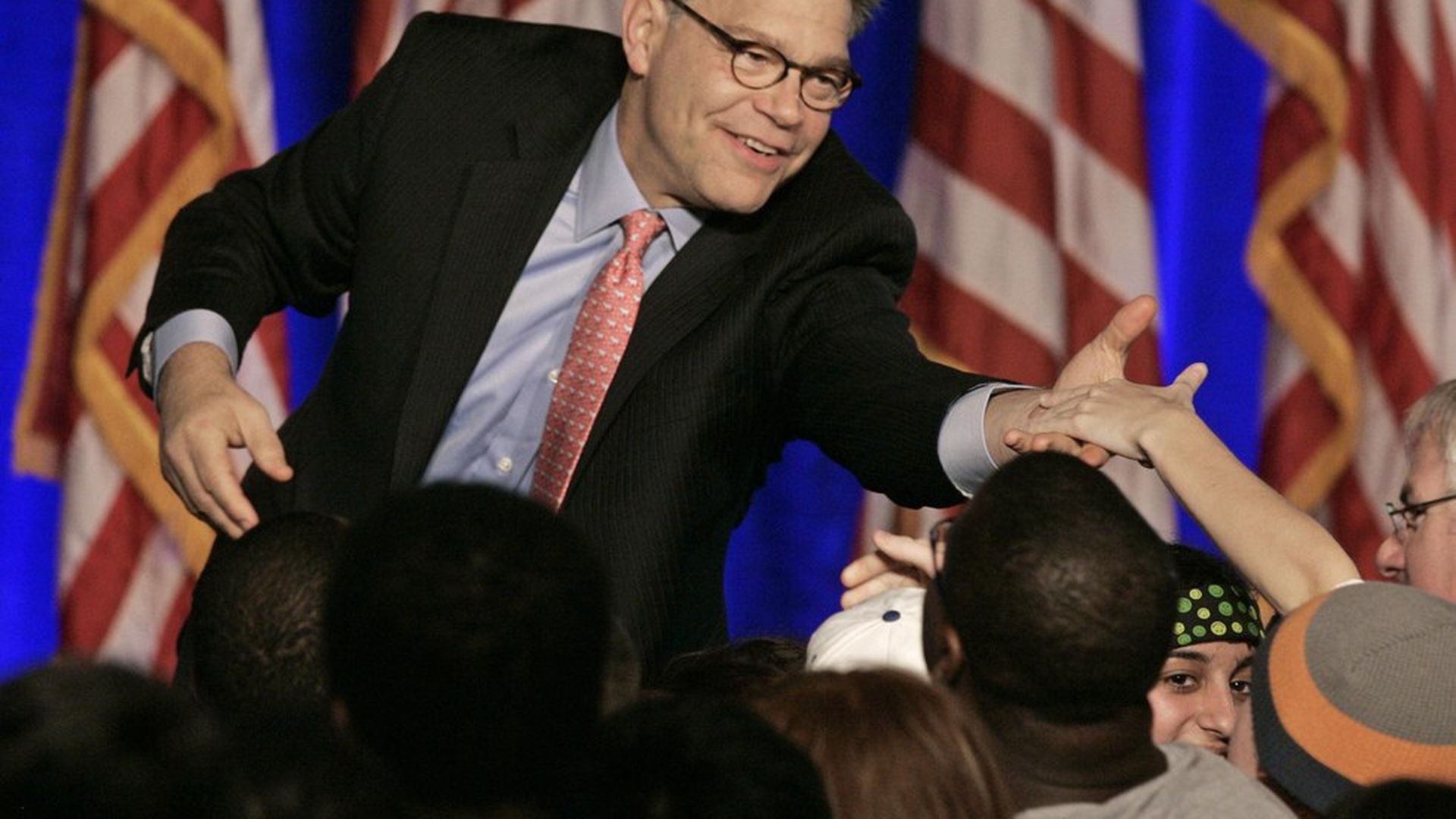 Leeann Tweeden, a news anchor for 790 KABC, a Los Angeles radio station, is accusing Sen. Al Franken (D-Minn.) of kissing and groping her without consent in 2006. She detailed the account in a post published on the station's website.
There were immediate calls for an Ethics Committee investigation from Franken's Senate colleagues, both Democrats and Republicans. Franken said such an investigation should take place, and he will "gladly cooperate." He said he remembered the event differently than Tweeden, but made a general apology for his behavior
Franken's response: "I respect women. I don't respect men who don't. And the fact that my own actions have given people a good reason to doubt that makes me feel ashamed." Read his full statement.
Tweeden says she met Franken, who was a comedian at the time, on a trip abroad to entertain the troops. Tweeden says Franken wrote a special part for her in his script, in which the two were meant to kiss. While rehearing their lines one last time before the show, Tweeden wrote that Franken repeatedly insisted they practice the kissing scene, to which she objected.
Why it matters: Tweeden said she is finally coming forward after hearing other women's stories of sexual assault because she doesn't want it to continue happening to women — which it has been in every industry, from entertainment to politics to media, as we've seen in the Harvey Weinstein fallout.
The details:
"I said 'OK' so he would stop badgering me."
"We did the line leading up to the kiss and then he came at me, put his hand on the back of my head, mashed his lips against mine and aggressively stuck his tongue in my mouth," she wrote.
"I immediately pushed him away with both of my hands against his chest and told him if he ever did that to me again I wouldn't be so nice about it the next time."
"I walked away. All I could think about was getting to a bathroom as fast as possible to rinse the taste of him out of my mouth."
"I felt disgusted and violated."
Tweeden says it didn't stop there. When their tour wrapped up and she returned to the U.S., she found a photo of Franken groping her chest while she was asleep on the plane.
Why now: Tweeden writes that she was afraid of the potential backlash she would have received and how that could have affected her career as a broadcaster. But now she says she's no longer afraid, especially after California Congresswoman Jackie Speier joined her morning radio show and told her story of being sexually assaulted when she was a young Congressional aide.
"She described how a powerful man in the office where she worked 'held her face, kissed her and stuck his tongue in her mouth,'" Tweeden writes. "At that moment, I thought to myself, Al Franken did that exact same thing to me."
Go deeper