Franken accuser: "Not my call" whether he should step down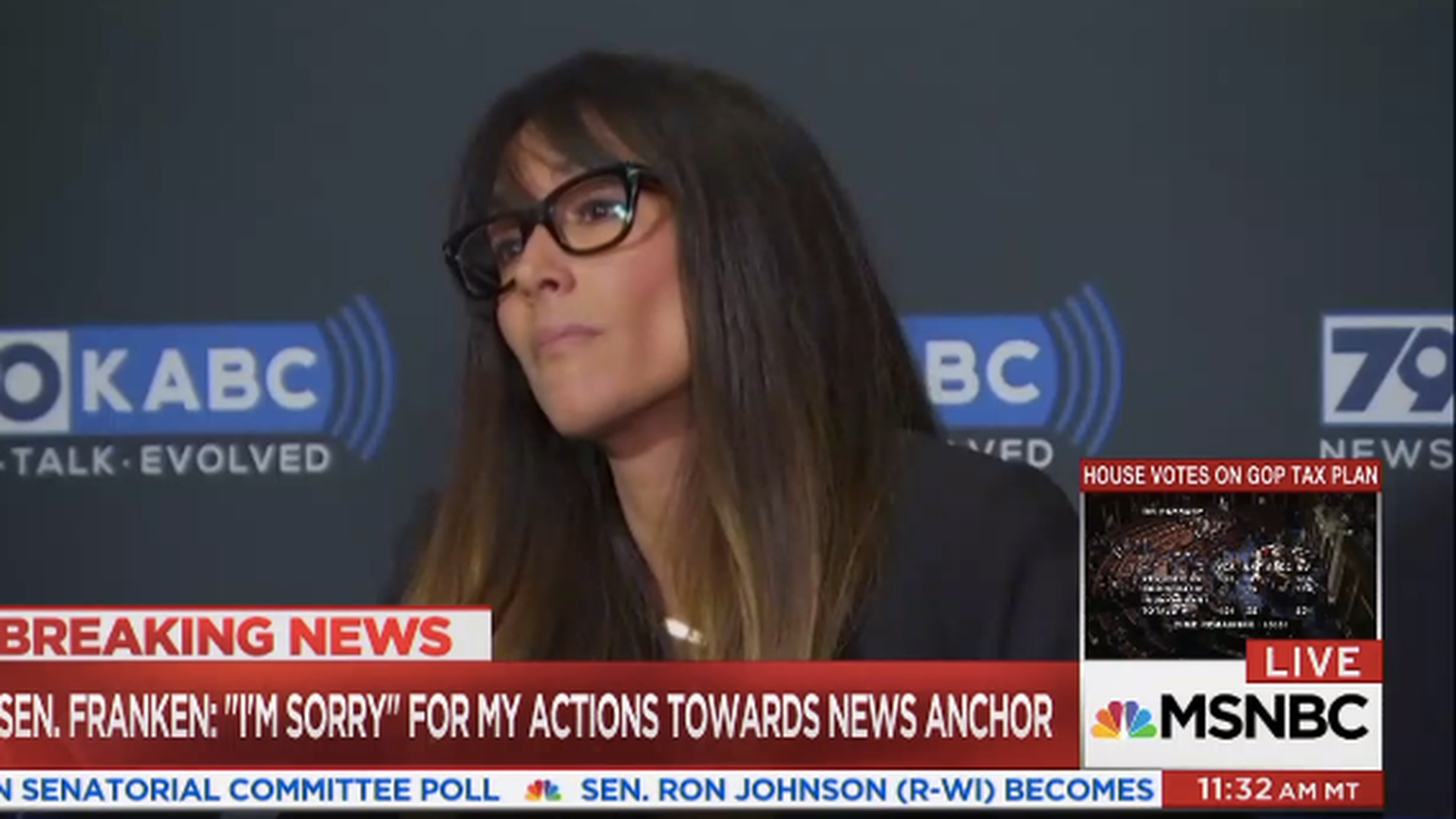 Leeann Tweeden on whether Sen. Al Franken should resign:
"People make mistakes. I'm not calling for him to step down, that's not my place to say that. If there are other people that come out and say he's done this, I mean I don't know. If I'm the only one that's come out and said that Senator Franken's done something to me — but if there are other women who have come out, you know, I've gotten a phone call from a woman, I've only gotten a message that said something similar has happened to her and I haven't returned it yet, so that's to be determined but I don't know, that's not my call."
Go deeper