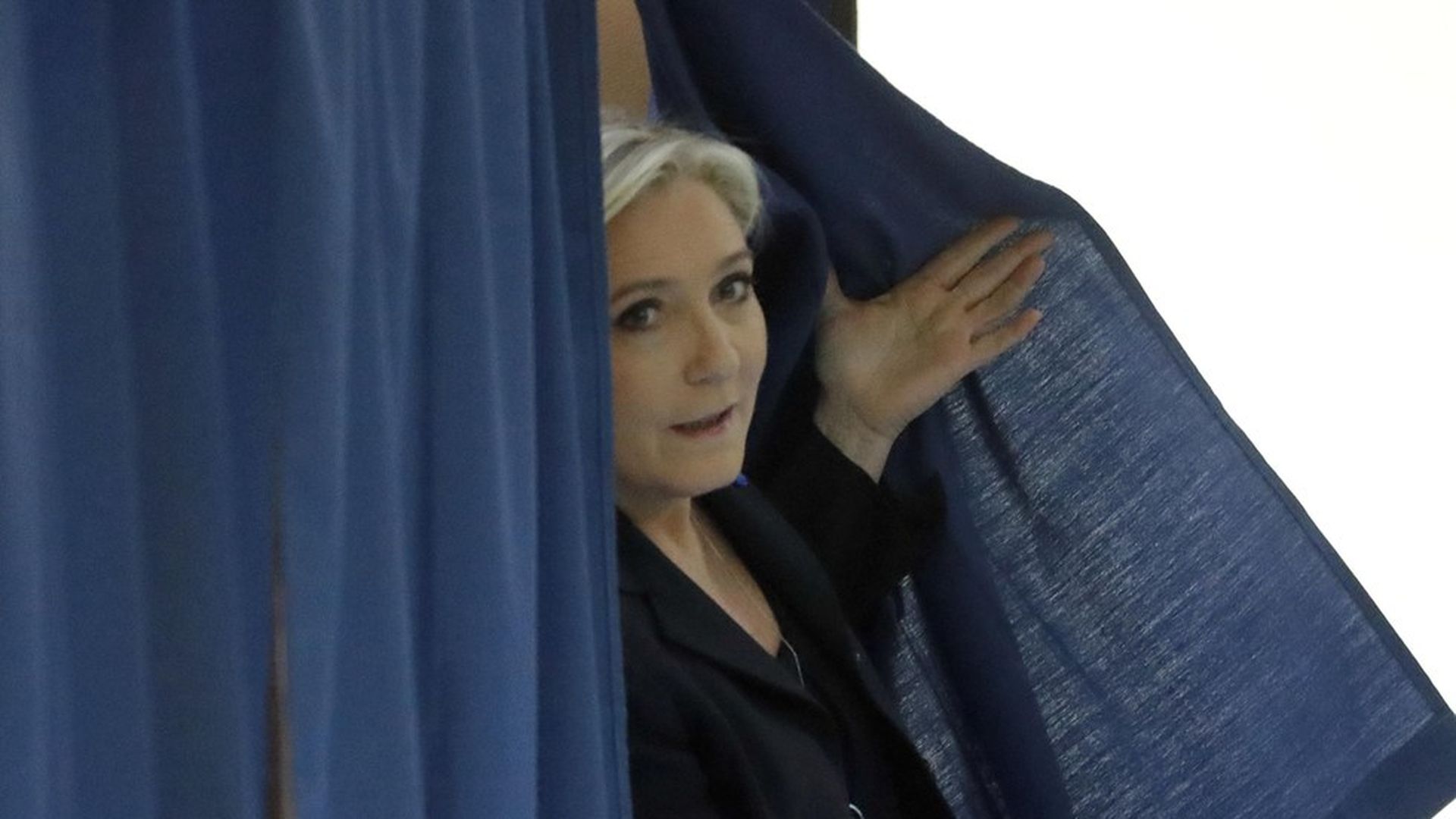 "France votes in presidential nailbiter" — Agence France Press, from Paris: "France voted Sunday under heavy security in the first round of the most unpredictable presidential election in decades, with the outcome seen as vital for the future of the beleaguered European Union."
Trump has tweeted saying the election is "very interesting," and there has been speculation he's supporting far-right leader Marine Le Pen. Reince Priebus said on NBC's Meet the Press: "He may have some opinions for who he think might win but he certainly doesn't have a preference."
"Le Pen and centrist Emmanuel Macron are the favourites to progress to a run-off on May 7."
"Le Pen, the 48-year-old leader of the National Front (FN), hopes to capitalise on security fears that were catapulted to the fore of the campaign after the fatal shooting of a policeman on Paris's Champs Elysees avenue claimed by the Islamic State group."
"Aiming to ride a wave of populism that carried Donald Trump to the White House and led Britain to vote for Brexit, Le Pen wants France to abandon the euro and intends to call a referendum on withdrawing from the EU as well.
"Observers predict that a Le Pen victory could be a fatal blow for the EU, already weakened by Britain's vote to leave."
"Macron, 39, is seeking to become France's youngest ever president and has campaigned on a strongly pro-EU and pro-business platform."
AP says partial official results and early polling agency projections are expected when polls close at 2 p.m. ET, or soon thereafter.
Go deeper